All of us struggle, at one time or another in our lives. No matter how happy, successful, contented, well-adjusted, or put-together we may appear to others, we all have things that we would like to change, to improve, or just to make peace with.
Whatever it is that you're looking for, the right self-help book can literally reshape your life. It can shift how you do things, how you see things, and even how you think. The trick, of course, is finding the book that you're looking for.
Not all self-help books are created equal and, more to the point, they aren't all trying to accomplish the same thing. From how to be more efficient and effective in your job and in your life to how to love yourself just the way you are, these seven self-help books can help you to be your best self, live your best life, and do those things you've always wanted to do.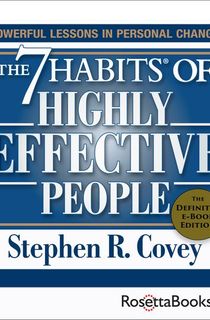 The 7 Habits of Highly Effective People
Named the Most Influential Business Book of the 20th Century by Forbes, Stephen R. Covey's New York Times bestselling classic is more than just a book for people who want to improve their careers and their business dealings – it's a book for anyone who wants to live a life of integrity, honesty, and efficiency.
By using anecdotes from people who are successful at achieving their goals – including high-powered CEOs and others – Covey extracts a guide that anyone can use to be more effective in getting what they want, what they need, and ensuring that those around them do, too. First published in 1989, this timeless book has gone on to sell more than 40 million copies and leave an "imprint on the culture itself" (Daniel Pink, author of To Sell is Human).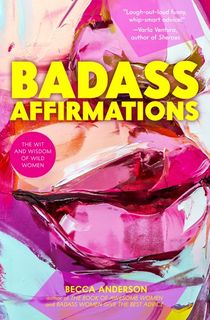 Badass Affirmations
Subtitled "the wit and wisdom of wild women," this book of affirmations helps to remind us all that we're actually pretty darn great. Far from a collection of mere platitudes, Becca Anderson's book is a way to overcome the negative scripts that can so easily come to dominate our busy lives.
Rather than beating ourselves up and telling ourselves that we aren't enough, we can learn how to be proud, confident, and happy each and every day. Sometimes we just need a little reminder. From overcoming toxic past relationships to navigating the scars left behind by even the most picture-perfect childhood, Anderson's bestselling book is filled with "solid gold wisdom that has the power to change your life for the better" (Varla Ventura, author of Wild Women Talk About Love).
Related: The 6 Best Books for Anxiety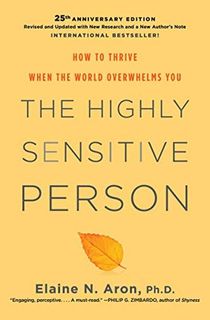 The Highly Sensitive Person
A research and clinical psychologist, Dr. Elaine Aron "has not only validated and scientifically corroborated high sensitivity as a trait—she has given a level of empowerment and understanding to a large group of the planet's population" (Alanis Morissette). In this incredible book, she argues that high sensitivity is present in roughly 20% of the population, and that it is a blessing rather than an impediment.
Through her considerable face-to-face work, Dr. Aron has developed an indispensable guide not only to those who are, themselves, highly sensitive, but for anyone with a highly sensitive person in their life. "Aron's book is not a fly-by-night self-help tome, but instead a serious effort to explore a subject on which little has been done." (Portland Oregonian)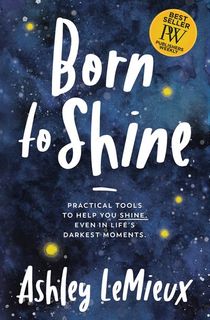 Born to Shine
For many of us, few things are more inspiring than reading about someone else's struggles and triumphs. Not only does this help to remind us of the things we have to be thankful for, but it gives us hope, even when the days are at their darkest.
Such is the case with Ashley LeMieux's inspiring Born to Shine, which intersperses chapters of her memoir detailing the crushing loss of her children and the lessons that she learned in order to soar, despite life's setbacks, with chapters detailing practical lessons that readers can put to use right away in their own lives, so that they, too, can shine—regardless of what life throws at them.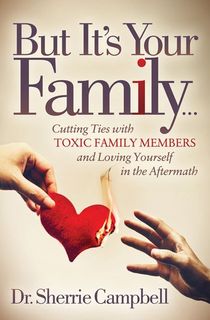 But It's Your Family . . .
"But it's your family…" We've all heard those words; we may even have said them. But sometimes, even family members can be toxic, and we have no real choice but to end the relationship. That can be easier said than done, however.
A working psychologist, Dr. Sherrie Campbell uses her practical guide to walk you through how and when to end a relationship with a toxic family member, what cutting ties really means, and how to love them (and yourself) from a distance. Just as forgiveness doesn't necessarily entail reconciliation, loving someone doesn't always mean having a direct relationship with them, and Dr. Campbell's indispensable book helps anyone coping with toxic family relationships to know what to look for, how to draw boundaries, and how to continue with their own life in the aftermath.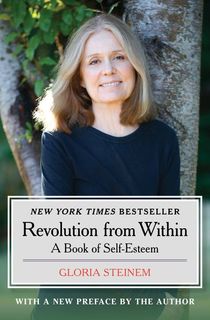 Revolution from Within
Legendary feminist, political activist, co-founder of the National Women's Political Caucus, and co-founder of Ms. magazine, Gloria Steinem probably needs no introduction. The celebrated journalist has written extensively across a wide variety of subjects, and in this unforgettable book, she takes aim at linking personal and political revolution.
"Without self-esteem," she argues, "the only change is an exchange of masters; with it, there is no need for masters." By overtly positioning self-esteem as an essential ingredient of political change, Steinem offers a roadmap "that could bring the human race a little closer to rescuing itself" (Naomi Wolf).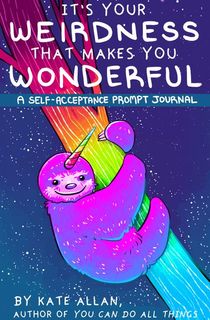 It's Your Weirdness that Makes You Wonderful
With the help of a variety of adorable cartoon support animals, art blogger Kate Allan provides a practical and fun guide to self-love and how to accept and embrace our own weirdness. Filled with mindfulness activities, journaling prompts, and other interactive components, Allan's book is a reminder that our journey out of darkness and into a better future should not merely be affirming and uplifting—it should be fun, too!
Related: 10 Books on Happiness That'll Help You Lead a More Fulfilling Life