We all want a little more joy in our lives—and with a seemingly endless supply of bad news flooding our feeds and heightening anxiety, the search for happiness is more pressing than ever. Alas, finding lasting peace is easier said than done. That's where these inspiring reads come in.
The following books on happiness offer concrete techniques and constructive life philosophies to help you break free from the stress of modern life and lead a more fulfilling, joy-filled existence. Whether you're in search of insight and advice or the motivation to stop chasing perfection and find your joie de vivre, the narratives below can help. While the path to contentment is never easy, these ten books on happiness provide a guiding light, illuminating your journey away from negativity and towards a better tomorrow.
Related: Why The Fifteen Percent Is One of the Best Books for Success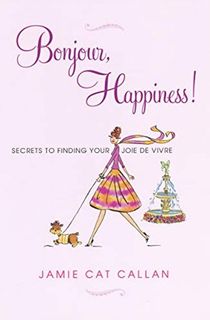 Bonjour, Happiness!
Growing up, Jamie Cat Callan loved spending time with her maternal French grandmother. The author's elegant grandmére found fulfillment in life's little joys and "certainly knew the secret to joie de vivre." In Bonjour, Happiness!, Callan reflects on the lessons she learned from her grandmother and her extended travels through France interviewing French women to share this secret with you.
An inspiring mix of travelogue, motivational memoir, and even recipes for delicious French meals, Callan reveals the steps every woman can take to let go of perfection and embrace a life of simple pleasures.
Related: 7 of the Best Feel Good Books to Add to Your TBR List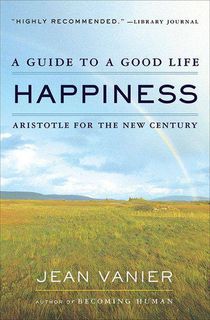 Happiness
Award-winning philosopher and humanitarian Jean Vanier (Becoming Human) turns to the wisdom of Aristotle for guidance in finding happiness within the modern world in this "highly recommended" read (Library Journal). By applying Aristotle's classical teachings to contemporary life, Vanier offers timeless advice on facing modern-day challenges and living a happier, more meaningful existence. Finely researched and written with clarity, Happiness is an enlightening examination of Aristotle's philosophies and a useful guide for all those seeking inspiration today.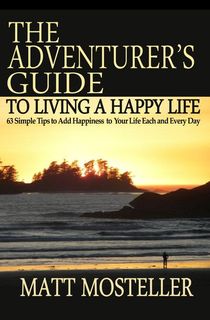 The Adventurer's Guide to Living a Happy Life
A traveler, outdoorsman, artic explorer, sports coach, family man, and grizzly bear attack survivor, Matt Mosteller certainly has a story to share. In The Adventurer's Guide to Living a Happy Life, the author boils down his many adventures and achievements into an easy-to-read guide on positive living. Comprised of 63 clear and effective tips, Mosteller demonstrates how to add a daily dose of happiness to your life, from physical joy and mental prosperity to professional development and dream attainment.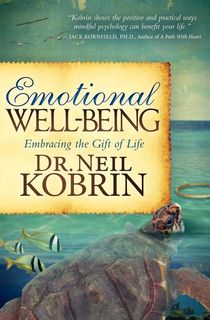 Emotional Well-Being
In Emotional Well-Being, clinical psychologist Dr. Neil Kobrin explores our emotional health and development to reveal our true nature and what we can do to lead more meaningful lives. Combining personal anecdotes and clinical case studies with mindfulness psychology, Dr. Korbin examines a range of psychological issues that stand in the way of happiness, from anxiety to emotional dependency. He then presents practical ways to overcome these challenges and restore balance in your life.
Related: 11 Books About Friends and Family for Whenever You Miss Your Own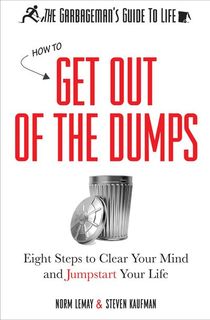 The Garbageman's Guide to Life
Waste management specialists Norm LeMay and Steven Kaufman see it this way: If you can take the garbage out of your apartment, you know how to clear your mind and remove the mental trash from your head. Combining humor and originality with a no-nonsense writing style, The Garbageman's Guide to Life presents an eight-step framework to ridding yourself of the bad attitudes that get you down in the dumps and setting you on a route to a happier, more productive life.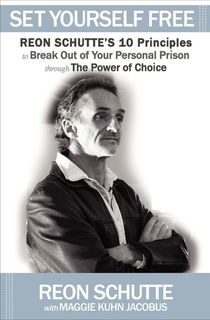 Set Yourself Free
In 1990, South African soldier Reon Schutte was captured in Zimbabwe. He spent nearly 13 years behind bars at the notorious Chikurubi prison before his pardon and release. In Set Yourself Free, Schutte chronicles his harrowing story, the key life lessons that allowed him to survive his ordeal, and how readers today can apply these principles to better their own lives. With concrete exercises to put his principles into action, Schutte demonstrates how to set yourself free by tearing down the walls of fear, hate, and powerlessness, and embracing an existence of peace and happiness.
The Happiness Project, Tenth Anniversary Edition: Or, Why I Spent a Year Trying to Sing in the Morning, Clean My Closets, Fight Right, Read Aristotle, and Generally Have More Fun
In this acclaimed bestseller, Gretchen Rubin dedicates a year of her life to the quest for contentment—her happiness project. Rubin engaged with a variety of sources during her 12-month experiment in how to be happier, from the wisdom of classical philosophers to cutting-edge technology. Here, she chronicles her journey and the lessons she learned along the way. The Happiness Project inspired readers all over the world when it was released in 2009, spending over two years on the New York Times bestseller list. This special tenth anniversary edition includes a variety of supplementary materials, including an interview with the author, a reader guide, and a resource list to help you set up your own happiness project.
Related: 6 Inspirational Books That'll Help You Seize the Day
The Art of Happiness: A Handbook for Living
First published in 1998, The Art of Happiness is one of the original books on happiness and stands today as a cherished classic of the genre. Through stories, meditations, and intimate conversations, His Holiness the Dalai Lama and psychiatrist Dr. Howard Cutler demonstrate how to shake off the shackles of angst, anger, depression, and uncertainty, and achieve a lasting inner peace. Merging ancient Buddhist teachings with modern psychology and everyday wisdom, The Art of Happiness reveals a path to contentment and the steps one can take to train your mind and reach true happiness.
10% Happier
In 2004, ABC News anchor Dan Harris had a panic attack on live television. The experience shook Harris to his core; he knew significant life changes were in order. So he embarked on an epic journey of self-discovery, one that took the skeptical journalist into the cosmic realms of modern American spirituality and self-help gurus and to the outer limits of neuroscience. Along the way, Harris unearthed the root cause of his stress and discovered a way to happiness that is truly achievable. Smartly crafted, 10% Happier is sure to inspire readers in search of a frank and honest book on happiness and mindfulness meditation.
The Happiness Hypothesis: Finding Modern Truth in Ancient Wisdom
Social psychologist and bestselling author Jonathan Haidt (The Righteous Mind) dives into ten lasting ideas sourced from the world's greatest civilizations in this "fresh, serious, elevating guide to living everyday life better" (Library Journal). Each of the book's ten chapters is dedicated to a different maxim, viewing it through a modern, scientific lens in search of valuable life lessons that apply to contemporary living. The result is an enriching search for meaning that draws both on the ancient life philosophies of Plato and the Buddha and the modern wonders of neurology and cognitive psychology.
This post is sponsored by Open Road Media. Thank you for supporting our partners, who make it possible for Early Bird Books to continue publishing the book stories you love.
Featured image: Delaney Dawson / Unsplash