Life is often busy. As everyone rushes from one thing to the next, it is easy to get swept up in a million different things. But beneath the everyday commitments, the distractions, and the mishaps, there is much more to life.
These books about life offer a glimpse into the ways we move throughout the world, and ultimately what is really important. With stories of perseverance, self-discovery, compassion, and appreciation, and books that offer wisdom and guidance, you can finally take a moment to reflect.
Wild: From Lost to Found on the Pacific Crest Trail
After losing her mother and her marriage, Cheryl Strayed decided to hike the Pacific Crest Trail. At the age of 26, without experience and entirely on her own, Strayed hiked from the Mojave Desert more than 1,000 miles to Washington state. Despite the challenges, Strayed pushed ahead learning about life and finding her own strength. In what the New York Times Book Review called "spectacular… a literary and human triumph," Strayed shares her experiences—from the trying, to the uplifting.
A Man Called Ove
Written by New York Times bestselling author Frederik Backman, this heartwarming book about life tells of the everyday impacts we each have on one another. A Man Called Ove centers on a grumpy old curmudgeon, with a strict routine and a determination to make sure the resident's association rules are followed to a "T." But when a young couple moves into the neighborhood with a child in tow, Ove finds that nothing seems to go as planned anymore. In the funny and touching story that ensues, A Man Called Ove reminds us all of the importance of simple kindness.
Thinking, Fast and Slow
Daniel Kahneman, winner of the Nobel Prize in Economics and highly-regarded psychologist, explains how our minds operate and influence our decisions. In Thinking, Fast and Slow, Kahneman breaks down how the two systems of our minds–one fast and emotional, the other slow and logical–shape everything from our career choices to our beliefs about happiness. Along with a better understanding of our own decision-making, Thinking, Fast and Slow provides insights into the mental slip-ups that have become all-too-common and the best ways to avoid them.
Life of Pi
After the boat carrying his family and their zoo animals sinks on the way to North Africa, Pi Patel finds himself adrift on a lifeboat with a hyena, orangutang, zebra, and Bengal tiger. Soon, only Pi and tiger remain. Trying to find land and trying to survive alongside a 450-pound tiger, Life of Pi is an adventure with humor, drama, and emotion.
Related: 11 Books Like The Alchemist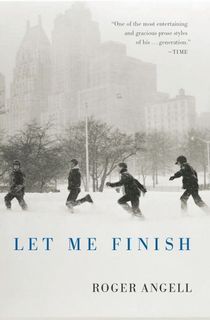 Let Me Finish
Through his autobiography Let Me Finish, Roger Angell reflects on his life. Growing up in prohibition-era New York, living with famous family members, and loving baseball at a time when Babe Ruth, Joe DiMaggio, and Lou Gehrig graced the diamonds, Angell's stories reveal appreciation for the moments that matter. A contributor and editor for The New Yorker, Angell's writing looks back over the decades and their ebb and flow of emotions with grace and wit.
Related: "Your Horoscope," by Roger Angell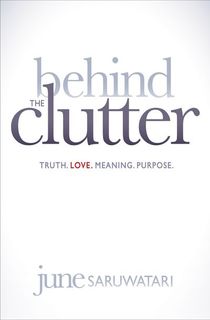 Behind the Clutter
Written by professional organizer and life style coach June Saruwatari, this book will not only help you clear out your clutter, but sort through your life as well. Diving into the complexities of clutter and the jumbled chaos of life, Saruwatari's part memoir, part self-help book teaches the power of acting with intention. As a relationship, lifestyle, and business coach, Saruwatari offers advice that will not only help tidy up your spaces, but also add order, purpose, and meaning to your life.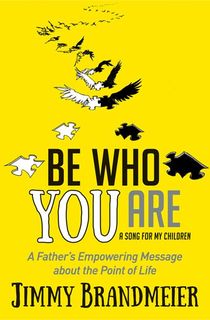 Be Who You Are
As a musician and composer, Jimmy Brandmeier always followed his passion. In writing a book for his children, to guide them as they left home, Brandmeier stressed the importance of authenticity. No matter what, Brandmeier called for his children to stay true to themselves. A firm believer in following one's heart, Brandmeier's lesson is one that everyone, not just his children, could benefit from hearing again. Humorous, reflective, and inspirational, Be Who You Are shares a father's most sincere advice– that to live a life of meaning, you must live for yourself.
Related: 6 Inspirational Books That'll Help You Seize the Day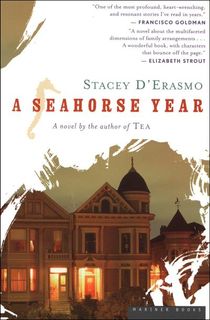 A Seahorse Year
When 16-year-old Christopher disappears from San Francisco, his extended family searches for him. But in their efforts to support and save him, they are forced to confront themselves and one another. And while love leads them to reach out, sometimes it does more damage than good. With complicated characters and a profound, resonant story, The New York Times Book Review calls A Seahorse Year "both deeply satisfying and quietly subversive."
Joe Speedboat
After waking up from a coma, Frank finds that a farming accident has left him paralyzed and mute, with only the function of his right arm. While he puts his arm to use attentively writing about the day-to-day occurrences of his small town in Holland, it is not until Joe speeds into town that Frank begins to realize he has hardly tapped his full potential. In a story that is as heartfelt as it is witty and weird, Joe Speedboat tells of young friends looking—as we all are—for meaning in life.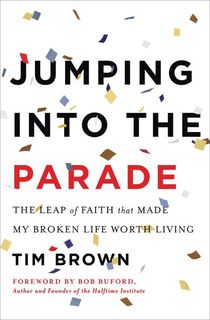 Jumping into the Parade
Having overcoming the challenges of his upbringing, Tim Brown became a millionaire, married a beautiful wife, and began a family. Though he led what, by all appearances, seemed to be a life most dream about, Brown felt unfulfilled and unhappy. As he increasingly felt himself unraveling, Brown questioned whether to end his own life. But in the depths of his despair, Brown remembered his father-in-law's advice to "jump into the parade," and instead sought to live life on his own terms.
Brown's honest and humbling story shares how he began to live more fully—taking chances, disregarding other's expectations, and ultimately finding strength in himself and fulfillment in life.
Related: 10 Books on Happiness That'll Help You Lead a More Fulfilling Life
This post is sponsored by Open Road Media. Thank you for supporting our partners, who make it possible for Early Bird Books to celebrate the books you love.
Featured photo: Ben White / Unsplash