Though few of us have had the experience of journeying to Egypt in search of our personal destiny, or Personal Legend, as it's called, The Alchemist inspired us to discover our best selves no matter where we were.
Since its publication more than 30 years ago, the novel has endured as a guide to conquering our fears, believing in truth, fulfilling our dreams, and finding our destiny.
What sort of book is The Alchemist?
The Alchemist is a spiritual and inspirational adventure fantasy novel. Written by Portuguese author Paulo Coelho in 1988, the allegorical story follows an Andalusian shepherd on his journey to find a treasure.
If you're looking for more life lessons and inspiration, check out these 11 inspirational books that are bound to make you consider taking your own personal journey to self-discovery—just like Santiago.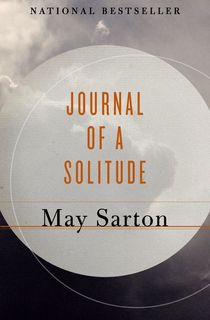 Journal of a Solitude
Reflecting on her life in New Hampshire, May Sarton takes a step away from the people in her life in order to consider her interior and exterior worlds. To deepen her understanding of her "real" life, which she defines as her solitary reflection on her relationships, Sarton processes the things that have happened to her and the necessity of silence and self-awareness in order to understand the world around her.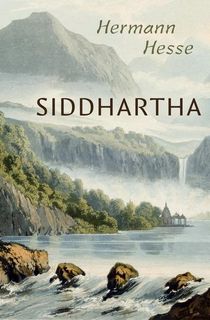 Siddhartha
Now more than 100 years old, this book endures as a necessary inspirational story of self-understanding. Leaving behind the wealthy lifestyle he was raised with, Siddhartha embarks on a quest to find enlightenment.
Written by Nobel Prize winner, Hermann Hesse, this book follows a spiritual journey that ultimately teaches him about the nature of truth and self-discovery.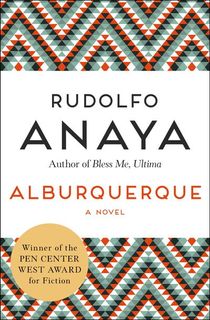 Alburquerque
When Abrán González, a young Mexican-American boxing champion, learns that he was adopted, he embarks on a journey to find his birth father. Its title, which is the original spelling of Albuquerque, points to a significant topic that the book addresses: ancestry.
On Abrán's search for answers about his origins, he learns about hope, love, ethnicity, and the important role that identity plays in our lives.
Secrets of a River Swimmer
Freddy is near the edge of a freezing Scottish river, ready to end it all. But when he dives in, something miraculous happens. And before he knows it, he's off on a journey unlike anything he could have ever imagined.
A meditation on what it means to live with meaning and whether you'll end up where you want to go, this is a fantastic tale.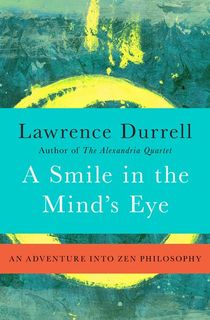 A Smile in the Mind's Eye
This short memoir tells the story of Lawrence Durrell's spiritual journey with famed Taoist philosopher Jolan Chang.
As their friendship develops, Durrell reflects on Taoism, philosophy, food, yoga, sex, immortality, and the important connections that exist between these aspects of life.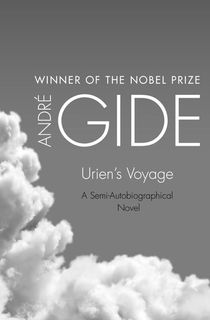 Urien's Voyage
This allegorical story takes place on a sea voyage from the Sargasso Sea to the Arctic, during which Urien and his companions share experiences that stray from reality.
The account that this Nobel Prize-winning author presents sheds light on morality and its intimate relationship with sexuality—a concept which served as a foundation for his later novels.
The Unbearable Lightness of Being
One of our favorite book titles is also one of our favorite books. Centered on the troubled relationship between Tereza and her husband Tomáš, a serial womanizer, The Unbearable Lightness of Being explores love and the meaning of life. Throughout the novel, Kundera reflects on the lightness and heaviness of life and the importance of decision-making in choosing one's path.
Life of Pi
When the ship that Pi Patel and his family are traveling on sinks, Pi survives on a lifeboat in the company of a 450-pound Bengal tiger. The two survive at sea together for 227 days because of Pi's knowledge of animal behavior and quick, strong instincts.
Martel's story proves that life's challenges aid our personal growth and prove to us that we have the ability to overcome anything. The book was also turned into a film directed by Ang Lee in 2012.
The Curious Incident of the Dog in the Night-Time
When Christopher, a 15-year-old boy with an autism spectrum condition, decides to investigate the mysterious death of a neighborhood dog, he ends up on a journey to find his mother.
Haddon's story speaks to the importance of believing in yourself and never giving up on what you think is right. The book was also adapted into a play that premiered in London in 2012 and had a run on Broadway.
The Pilgrimage
Before The Alchemist, Paulo Coelho wrote The Pilgrimage—a story of adventure, self-discovery, and the importance of the ordinary and everyday.
The book follows Coehlo's pilgrimage along the Camino de Santiago in order to become part of the Regnus Agnus Mundi. This parable offers insight into the importance of simplicity and the basic need to seek out one's life path.
All the Light We Cannot See
When the Nazis occupy Paris, a blind girl and her father flee to the citadel of Saint-Malo. It is there that the young girl's path intersects with a German orphan and Hitler Youth who has been traveling through the heart of the war. This highly acclaimed and moving novel tells the story of the enduring bond between two young people while surviving World War II.
All These Wonders: True Stories About Facing the Unknown
A collection from the storytelling phenomenon The Moth, this book of stories provides insight on the real adventures into the unknown that people have embarked on.
Tig Notaro, Hasan Minhaj, Meg Wolitzer, and many others provide passionate and, at times seriously humorous, stories that highlight the importance of risk-taking and courage in facing new challenges that readers can connect with and learn from.
Featured photo: Mariam Soliman / Unsplash