A prolific writer of multiple genres, Lawrence Durrell's books are a reflection of a well-lived and cultured life. Born in 1912 in India to British colonial parents, he spent decades living and traveling around the world—including Greece, which inspired his brother Gerald Durrell's famous memoirs and the subsequent PBS show, The Durrells in Corfu—and drew from this experience to write novels, poems, essays, and more.
In 1937, he wrote to Henry Miller to tell him how much he enjoyed Tropic of Cancer, beginning years of correspondence and sparking a friendship between the two writers, despite their twenty-year age difference. That same year Durrell and his first wife, Nancy, travelled to Paris to meet Miller and French-Cuban essayist Anaïs Nin. Together, the three writers began a collaboration with the goal of founding their own literary movement.
However, as Durrell's writing career was growing, so were the tensions in Europe, and World War II dawned shortly thereafter. The outbreak of war contributed to the failure of Durrell's first marriage—but provided plenty of material for his books.
Lawrence Durrell published Justine in 1957, the first book in the Alexandria Quartet and perhaps his most famous work. Less than ten years later, he was considered one of the most beloved English authors of the late 20th century, and was the subject of an award-winning biography.
Suffice to say, Durrell was an interesting and brilliant man. Whether you're a fan or new to his work, here are ten Lawrence Durrell books you need to read.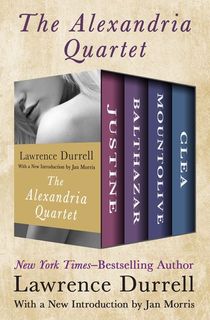 The Alexandria Quartet
Depending on who you ask, the Alexandria Quartet is either four short novels or one massive book with a higher page count than War and Peace. A group of friends and lovers narrate the action, offering their own perspectives on a series of events in Egypt during the World War II.
In the preface to Balthazar, the second installment, Durrell explains that the quartet is an Einstein-inspired study of relativity and contemporary love. With his rhythmic and "rolly" prose, the novels solidified Durrell as a powerful voice of the 20th century—one that was easily identifiable and never forgettable.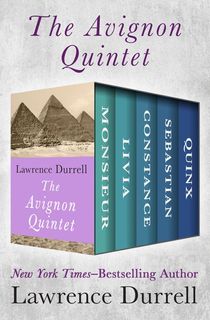 The Avignon Quintet
The Avignon Quintet is the product of Durrell's interest in experimental fiction, which developed while he was writing the Alexandria Quartet. Published between 1974 and 1985, the five novels follow a handful of complex narrators in France, Switzerland, and Egypt during World War II: A doctor finally returns home. Siblings are separated by the Nazi regime. A Freudian seeks out a cult leader in hopes of understanding her embattled world.
By virtue of the quintet's structure, it's similar to the Alexandria Quartet. However, Durrell breaks from the traditional linear narrative, and his bold storytelling makes for a fascinating read only he could write.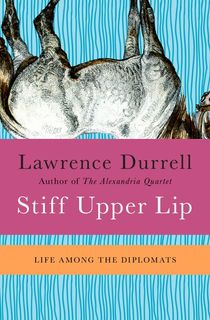 Stiff Upper Lip
If there's one word to describe this collection of stories it's "hilarious." And we don't mean a light chuckle here and there—we mean laugh-out-loud funny.
De Mandeville is the conniving head cook at the British Embassy, and he directs his abuses of power at the King and his guests. For example, he sets a table so full of floral decoration that no one can actually see the food. He serves soup without spoons and overuses garlic to ensure everyone leaves with horrendous-smelling breath. Throughout the collection, and in the midst of De Mandeville's antics, Durrell takes cracks at British politics, putting his sense of humor on its fullest and most entertaining display.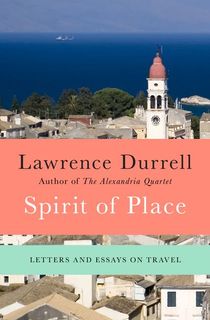 Spirit of Place
As a lifelong traveler, Durrell spent years writing about his adventures across the globe. Spirit of Place is a collection of essays and letters about his time in the Mediterranean and Aegean islands. As always, Durrell places great emphasis on setting, taking great pains to vividly convey the unique character of every country he visits.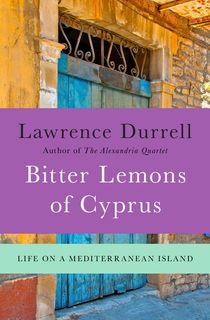 Bitter Lemons of Cyprus
Another travel memoir, this book revisits Durrell's time on Cyprus in 1953. The island is bucking for independence from Britain, though its residents are torn between pledging allegiance to Athens or the Turks, or even splitting the land down the middle.
Enter Durrell, who has just spent years serving the Crown in the Balkans, and would spend the next three in Cyprus's political turmoil. "His account of this calamity is revelatory, moving and restrained. It is written in the sensitive and muscular pose of which he is so consummate a master" (Harold Nicolson, The Observer).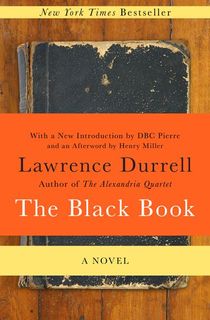 The Black Book
The Black Book is told from the perspectives of two men who observe the devastation of war and its effects on the guests of a London hotel. Complete with surrealist musings on death and decay, it captures the rough and angry attitude of a country on the brink of a second world war.
This is perhaps one of Durrell's most controversial reads. After finishing the manuscript, Durrell sent his only copy to Henry Miller—a friend and the author of Tropic of Cancer—and ordered him to read it, then throw it in the Seine. Instead, Miller got it published, though its sexual content earned it a spot on Paris' banned books list. The U.S. finally released it in 1960, with Britain following suit in 1973.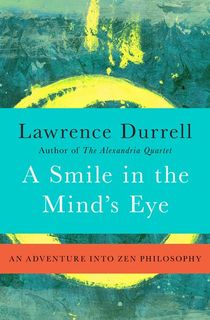 A Smile in the Mind's Eye
In this nonfiction piece, Durrell reflects on his unique friendship with Jolan Chang, a renowned Taoist scholar and Chinese sexoloigst. Together, they mused on everything from Nietzsche and art to sex and food, forming a bond that made a lasting impression on Durrell's personal philosophies and spirituality. Peppered with French words and lush descriptions of the Provencal landscape, A Smile in the Mind's Eye is a good starting point for readers who aren't as familiar with Durrell's style.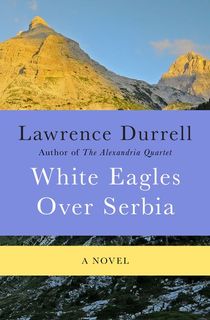 White Eagles Over Serbia
White Eagles Over Serbia is proof that Durrell can master any genre. This quiet but suspenseful spy thriller follows a British secret agent who is sent to Serbia to investigate the death of a colleague.
With some similarities to Ian Fleming's James Bond, Durrell's hero finds himself trapped between communists and a crew of underground royalists. Durrell was inspired by his own experiences in the region, where he worked at the Foreign Office during the 1950s.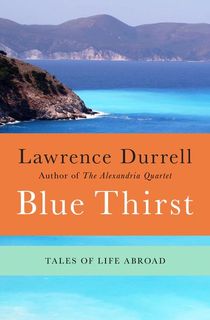 Blue Thirst
If you haven't already gathered that Durrell led a rich and interesting life, then reading this little book surely will. In his early 20s, Durrell and his family left London for Corfu, an island off the coast of Greece. Blue Thirst contains two of his university lectures about the years he spent there—from the simple joys of island living to his time in the diplomatic service.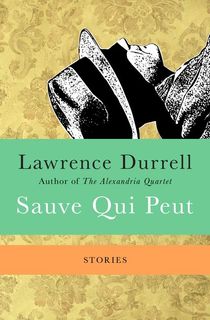 Sauve Qui Peut
The stories in this collection are set in the fictional nation of Vulgaria, where a small delegation of diplomats are anything but diplomatic. The arrival of a beautiful female ambassador sets tensions at an all-time high, leading to a series of political unravelings that involve more violence than reason. Outrageous and hilarious, Sauve Qui Peut another of Durrell's clever critiques of politics.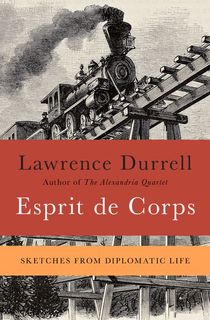 Esprit de Corps
The same stumbling, bumbling hero from Sauve Qui Peut and Stiff Upper Lip returns in this collection of stories about life in the Foreign Office. Though Antrobus has traveled the globe in the service of the British government, there are a handful of moments that haunt him. Each tale in Esprit de Corps recounts such moments—from a terrifying train ride to hilarious trip down the Danube—and come together to form a colorful portrait of life in the diplomatic corps.
This post is sponsored by Open Road Media. Thank you for supporting our partners, who make it possible for Early Bird Books to continue publishing the book stories you love.
Feature image: Alchetron