If you have big travel dreams but backpacking around Europe or traipsing through the Amazon isn't in your near future, the next best thing is curling up with a good travel book that will make you feel as though you're in a completely different place. As Jhumpa Lahiri wrote in her novel The Namesake, "That's the thing about books. They let you travel without moving your feet." We couldn't have said it better ourselves.
We've already done all the planning—to start your own personal trip, just check out the travel books listed below!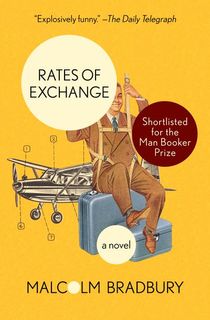 Rates of Exchange
Soon after English professor Dr. Angus Petworth arrives in the eastern European nation of Slaka, a wonderfully comic series of misadventures unfolds. Though he's well travelled, Dr. Petworth is woefully unprepared for the cultural differences awaiting him on the other side of the iron curtain, and unfortunate circumstances only serve to make matters worse. And while his trip only lasts two weeks, he deals with enough thorny situations to last a lifetime.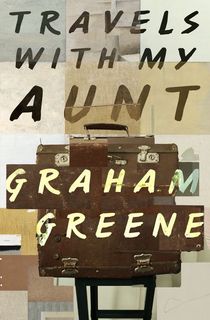 Travels with My Aunt
Recently retired London banker Henry Bulling is content to spend his new-found free time tending to his garden, but his aunt Augusta has other ideas. After seeing one another for the first time in five decades at Henry's mother's funeral, Augusta convinces Henry to come with her on her travels.
Though she is in her seventies, Augusta is full of more life than Henry has ever been. She takes him aboard the Orient Express, and together the two travel from Paris to Istanbul to Paraguay. As Henry meets more and more unexpected characters from his aunt's checkered past (the two run into war criminals, swindlers, smugglers and unconventional lovers), he learns a lot about his long lost aunt—and about all the parts of life he's been missing out on.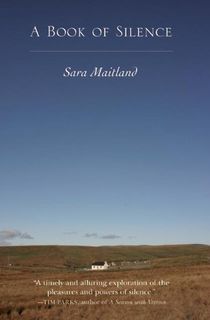 A Book of Silence
If your ideal trip involves a lot of self-reflection and mindfulness, you should try living vicariously through Sara Maitland. After spending most of her life surrounded by noise—she grew up as one of six children and became a vocal feminist in her adult years—Maitland moved out to the country and fell in love with silence.
In A Book of Silence, Maitland explores the world in all its quiet beauty. Through cherishing the silence in places like the Scottish hills and the Sinai desert, Maitland teaches us the value of shutting out all the chatter in our lives, even if only for a little while.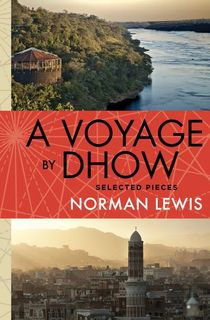 A Voyage By Dhow
A collection of essays by esteemed travel writer Norman Lewis, A Voyage by Dhow includes some of his best work over six decades. Snippets of conversation, historical information and vivid descriptions all combine to make you feel as though you were standing alongside Lewis in his many travels, from seeing the steppes of soviet-era Russia to visiting the Huichol of western Mexico.
If you haven't read anything from the prolific journalist and author before, his travelogues are an excellent place to start.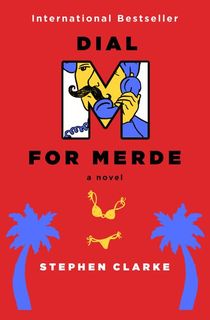 Dial M for Merde
An international bestseller from the author of the popular insider's guide Paris Revealed, this hilarious action-adventure novel "combines the gaffes of Bridget Jones with the boldness of James Bond," according to Publishers Weekly.
The book focuses on Paul West, who has been convinced by oceanographer Gloria Monday to come with her to the upscale beaches in southern France. However, West wasn't prepared to be roped into Monday's undercover investigation of caviar-smuggling cartels in the area, and soon enough, the comic caper has him feeling less like Sherlock Holmes and more like Inspector Clouseau.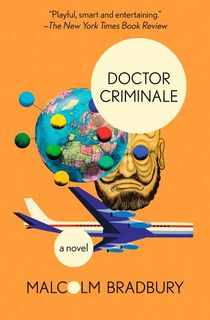 Doctor Criminale
Described as "playful, smart and entertaining" by The New York Times Book Review, this satire follows Francis Jay, a young journalist who has been hired to track down one of the most elusive men in the world: Bazlo Criminale.
Jay travels from Vienna to Budapest to Italy and even Brazil in pursuit of the mysterious novelist, meeting with his publisher, biographer and former lover in hopes of learning something that will help him finally pin down Criminale's location.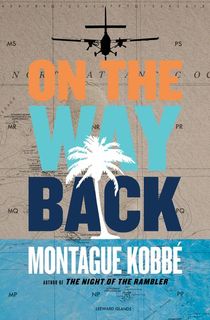 On the Way Back
Cultures clash in this unexpected love story where British businessman Nathaniel Jones travels to Anguilla for a two-week vacation and finds himself falling in love with Sheila Rawlingson, a local woman from the Caribbean island. Nathaniel proposes after the two have been secretly dating for a few months, and while Sheila is thrilled, her family is not. They see her upcoming nuptials to a white man as an insult to their community.
To try to win her family over, Nathaniel tries to set up an airline on the island, a prospect that would bring a big economic boost to their community. Unfortunately for Nathaniel, he's misjudged just how far the Rawlingsons are willing to go to keep him away from their home—and from Sheila.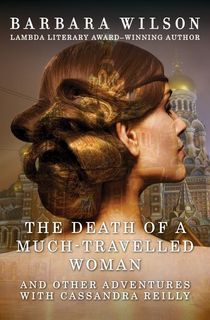 The Death of a Much-Travelled Woman
Part time detective Cassandra Reilly, the "much-travelled woman" in question, solves mysteries all over the world in the nine short stories included in this book, which is a follow-up to her previous adventures in Gaudi Afternoon and Trouble in Transylvania.
Cassandra's day job as a translator takes her to gorgeous locations—the English moors, the Icelandic coast, Maui—and also leads her straight to the scene of unusual cases, such as the missing corpse of a female poet.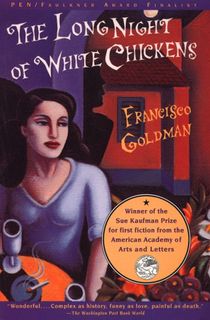 The Long Night of White Chickens
Roger Graetz was raised in an aristocratic home in Boston. One of his closest childhood friends was Flor de Mayo, a young orphan close to his own age who his parents took in as a maid. The two remain close even as Roger goes off to college, though Flor eventually travels home to Guatemala after Roger graduates.
Flor has returned to head an orphanage in Guatemala City, but Roger soon hears she has been murdered. Years later, still unable to believe the stories he has heard surrounding his friend's death, Roger travels to Guatemala to figure out just what happened.
Travels with Charley: In Search of America
While you can see parts of America through Steinbeck's eyes in books like The Grapes of Wrath and East of Eden, Travels with Charley loosely chronicles his 1960 road trip around America on a much more personal level. (In case you were wondering, Charley is the standard poodle who took the nearly 10,000 mile trip roughly around the U.S. border with him.)
Though this book is ostensibly nonfiction, a new introduction in the 50th anniversary edition of the book tells readers "it would be a mistake to take this travelogue too literally, as Steinbeck was at heart a novelist."
Less
Both laugh-out-loud funny and beautifully written, this Pulitzer Prize-winning love story explores the validity of literally running away from your problems. Arthur Less, a failed novelist who is almost fifty, has just received a wedding invitation from his ex-boyfriend of nine years.
To create an excuse for declining the invitation, Less decides to attend every literary event he's been invited to around the world. This wild decision takes him to Paris, Berlin, Morocco, Southern India and more, with each destination piling on the embarrassment for poor Less. If you're wondering how all these misadventures could lead to love, well, you'll have to read it for yourself.
Keep Reading: 10 Books That Make You Want to Move to Italy
This post is sponsored by Open Road Media. Thank you for supporting our partners, who make it possible for Early Bird Books to continue publishing the book stories you love.
Featured photo: Tabea Schimpf / Unsplash