Warm winds, a sunny day and the perfect playlist round out everything you need to make a drive go from boring to exhilarating. In honor of the 20th anniversary of Frenchkiss Records (and to help you get in the mood for spending long hours in the car,) we've preselected 10 songs for your listening pleasure and put together a list of seven unforgettable road trip books. Featuring writing from authors such as Jack Kerouac and Lauren Groff, each story captures the freedom of the road and the magic of summer in its own unique way.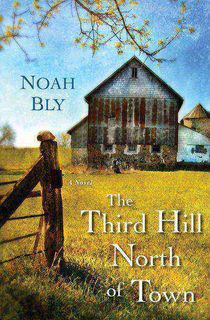 The Third Hill North of Town
Nothing revs up a road trip like an unlikely mix of companions, and Noah Bly takes advantage of this age-old plot device and adds depth by exploring prejudice, courage and loss in The Third Hill North of Town. In his novel, a woman named Julianna Dapper escapes from a mental hospital and is making her way home to northern Missouri when she meets Elijah Hunter, an African-American teen, and Jon Tate, a hitchhiker who is in trouble with the law. Together, the three forge a bond that helps Julianna deal with her past and finally make it home.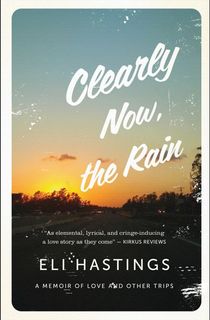 Clearly Now, the Rain
In this poignant memoir about a woman named Serala, Eli Hastings recalls his friend's brash, wild, and beautiful nature: She sported a lip ring, could outdrink frat boys, and would take spontaneous 50-hour road trips from Los Angeles to New York City. With writing that is breathtaking, humorous, and hopeful all at once, Hastings shares their eight years of friendship as a dramatic journey that ends far too soon, with Serala passing at the young age of 27.
Related: 10 Moving Biographies and Memoirs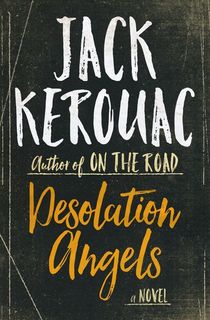 Desolation Angels
In this semi-autobiographical novel penned in the late 1950s, Jack Kerouac is Jack Duluoz, a man who works as a fire lookout on Washington's Desolation Peak before deciding to travel with a group of like-minded writers. The book gives readers glimpses into life with other Beat Generation poets through their international road trips, passionate love lives and bursts of writing fueled by drugs and alcohol. Eventually, a friend convinces Duluoz to publish his private writing, which turns out to be an excellent idea—his book On the Road brings him great success.
Related: 10 Books By Iconic Authors That You Might Have Missed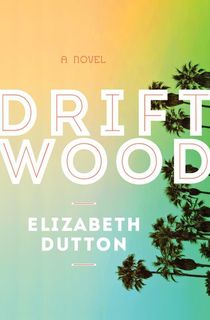 Driftwood
According to Library Review, "If you've never been to California, you might feel like you have visited after reading this creative and unforgettable story." Dutton's debut novel follows Clem Jasper, a woman who is feeling lost until the sudden death of her rock star father leaves her with a mission: he has left her a series of letters that send her on a road trip across California. Driftwood is a funny, strange and touching take on what it means to be a family and how the open road and good music can help us through hard times.
Related: 8 Exciting Locations in Literature to Plan a Memorable Vacation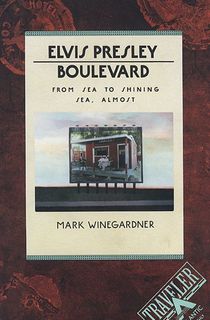 Elvis Presley Boulevard
Mark Winegardener recalls the two-month road trip he took with a friend in a '68 Chevy Impala nicknamed "El Basurero," which can either be translated as "garbage man" or "garbage heap." (We're guessing the car wasn't in the best condition.) The nostalgic, non-fiction story is both nostalgic and cynical as it explores American wanderlust and Winegardener's peculiar experience with Elvis: No matter where he and his friend drove, they encountered the King in one way or another.
Arcadia
"The raw beauty of Ms. Groff's prose is one of the best things about "Arcadia." But it is by no means this book's only kind of splendor," wrote Janet Maslin in her 2012 review in the New York Times. The novel grounds itself in the 1970s, at a commune built on the grounds of an old mansion known as Arcadia House. From there, Groff continues her characters' stories into 2018, allowing readers to see how they change over time and turning what could have been an insular period piece into a decades-long study on Ridley, aka "Bit," the first child born at Arcadia.
Daisy Jones & The Six
Daisy is a young woman in Los Angeles in the late 1960s and is taking advantage of all the things this offers to her: sex, drugs, and rock and roll. Though the first two are fun, she's most interested in the third—Daisy's singing voice is getting her a lot of attention in the music world. When a producer realizes she would be perfect paired with The Six, a touring band led by Billy Dunne, it sets off an unforgettable road trip destined to change the music industry.
Featured photo: Wikimedia Commons