So there are plenty of incredible settings in fantasy and other genres of fiction that we all crave to explore. But the sad reality is that while we would really love to experience a world like Hogwarts (or one of these other fictional places), it actually isn't possible. Thankfully, other novels do have stories set within our actual universe that can be just as magical as those found in fantasy.
If you're looking for some really great literary vacation spots to receive some much needed R&R, then look no further than these eight locations all round the world. Even if a trip to one of these areas is a little out of budget, the book associated with these locations is definitely a solid substitute to hold you over. From the bustling streets of New York City, to the quaint countryside of Hertfordshire in the United Kingdom, take a look at some gorgeous places to take your future literary vacation.
New York City, United States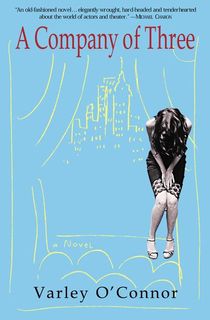 A Company of Three
New York City is definitely an iconic site to explore if you're feeling up for the challenge. It's a fast-paced, no nonsense place that can be a little overwhelming—but if you're able to sufficiently navigate through its concrete streets and buildings, boy is it rewarding. This enjoyable novel from Varley O'Connor focuses on these aspects of the city through the eyes of three aspiring actors, Robert, Patrick and Irene. The trio meet in New York City and all have dreams of making it big, but it doesn't work out the way they planned.
Patrick gets easily distracted by his multiple love affairs, Irene sleeps with people in the industry to get roles, and Robert finds himself hurled into the spotlight when he lands a gig in a massively popular soap opera. Taking place during the 70s, this story will give readers some insight into the hustle and bustle of the city from the comfort of their home. But if you're willing to take the plunge and explore the city, this novel will also encourage you to do the same.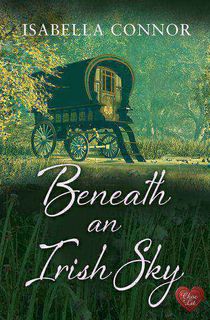 Beneath an Irish Sky
Taking place in the breathtaking capital of Ireland, Beneath an Irish Sky will have you packing your bags immediately. The novel focuses on the relationship between Jack Stewart, and his estranged father, Luke Kiernan. The duo meet for the first time after Jack's mother passes away, and he learns that Luke is in fact his father. They are constantly at odds with each other until two women enter their lives and force them to reconcile. The scenic Dublin backdrop also adds another layer of charm that is sure to give readers the travel bug.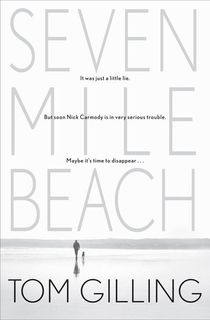 Seven Mile Beach
This thrilling tale is set in the gorgeous city of Melbourne where plenty of adventure awaits readers. The story focuses on Nick Carmody, a man who unknowingly gets caught up in a world of crime after he does a favor for his friend's father. What was supposed to be a white lie ends up landing him in court where he is forced to change his name and relocate to Melbourne to start a new life. The only problem is that the forces at play aren't willing to forgive and forget so easily. With mentions of various landmarks in Melbourne, the scenery in this novel will make readers want to take a trip down under.
Hertfordshire, United Kingdom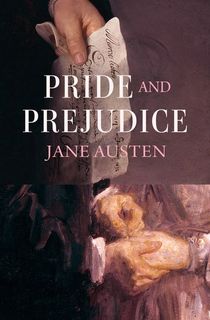 Pride and Prejudice
Let's face it, nothing beats a good old English shire. This classic novel from Jane Austen takes place in a peaceful Hertfordshire village where a family consisting of five daughters are having a bit of a crisis. The Bennet family has no male heir to pass the property down to, so the only way to maintain the name is if the daughters get married. Problem is, none of them want to marry for the sake of keeping the family property. But things in this quiet town get riled up when Elizabeth, one of the elder daughters, starts to realize she might have feelings for someone she originally butted heads with. The simple village setting alongside this enjoyable plot is definitely more than enough of a reason to a peak at some tickets to Hertfordshire.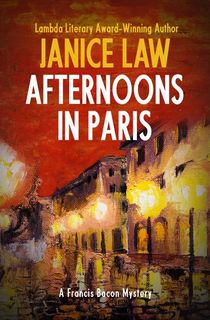 Afternoons in Paris
The fifth installment in Janice Law's captivating mystery series will have you wanting to play detective in Paris after reading this page-turner. The series follows Francis Bacon, the famed European painter who led a wildly exciting life during the Roaring Twenties in cities like London, Berlin, and of course, Paris. However, in this series, Francis doubles as both an artist and a British spy. An Afternoon in Paris follows Francis after he leaves Berlin unscathed after he is accused of a political murder he never committed. He finds refuge in Paris, where he goes to various locations in the city to paint, make love, and party the night away. However, when an old rival returns into his life, Francis is forced to engage in a game of cat and mouse in order to avoid getting caught. Get lost in Paris with Francis in this engaging espionage novel, and perhaps consider taking a real trip of your own to the city!
The Sun Also Rises
This novel from Ernest Hemingway actually popularized this city in Spain when it was published in 1926. Pamplona is well known for hosting its annual running of the bulls event during the San Fermín Festival from July 6 to 14. The novel follows Jake Barnes, a reserved journalist and World War I veteran, and Lady Brett Ashley, a free spirit who is enjoying the sexual revolution in Europe. Both characters travel from Paris with a group of expatriates, and eventually to Pamplona to witness the running of the bulls. During their trip they deal with conflicts that touch on themes of love, morality, and spirituality, which all come together to form a cohesive novel that contains metaphorically deep muses, alongside a vividly beautiful scenery.
Related: Why the Lost Generation Writers Still Resonate With Us
Call Me By Your Name
This novel grew in popularity after its film adaptation won several awards last in 2018. Call Me By Your Name is set in the magnificent coastal area of Liguria, Italy, a popular town filled with beaches, ports, and astounding architecture. The novel's two protagonists, Elio and Oliver, have a summer romance in the town when Oliver comes to stay with Elio's family for the summer. The two men continue to have late night rendezvous throughout different areas in the region that will make readers swoon. If you're looking to have an international summer fling of your own, perhaps Liguria isn't a bad place to start.
After Dark
This short novel is filled with brief encounters and interactions between various characters throughout Tokyo. Mainly taking place in the evening, After Dark starts with Eri, a fashion model and her sister, Mari, a solitary student, and then zooms out to focus on other characters in the capital. The story is infused with a lot of meta moments that require an open mind to fully devour and understand. Despite its philosophical elements, the way Murakami weaves Tokyo into the story and its characters are definitely a highlight in the novel. Nightlife in Tokyo has an identity of its own that should be experienced in person.
Related: 7 Books About the War in the Pacific
Featured photo: Liguria / Pixabay