Who doesn't love a good British sitcom? From the sharp, dry humor of The Office to goofy parodies like The Windsors, there is a particular sort of charm unique to British comedies that really separates it from other forms of entertainment. From the whimsical, to the side-splitting, take a look at seven books that are perfect for fans of British comedies.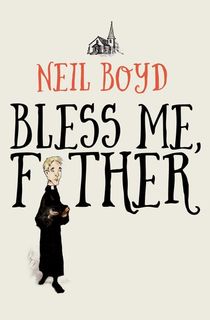 Bless Me, Father
Like the Emmy Award-winning series The Vicar of Dibley, Bless Me, Father is a spoof on the normally solemn topic of the clergy. The book focuses on Neil Boyd, a newly ordained priest who is assigned to a parish full of rambunctious Irish immigrants. A calm character who rarely loses his composure, Neil is the perfect juxtaposition to the boisterous and colorful ensemble of people he surrounds himself with. Some of these characters are Father Duddleswell, a highly intelligent priest who will go to any lengths to do the Lord's work, and Mrs. Pring, a clever and cynical housekeeper who is just as bitter as she is sweet. A delightful read, Bless Me, Father was also adapted into a beloved British sitcom.
Related: 9 Delectable Book and Wine Pairings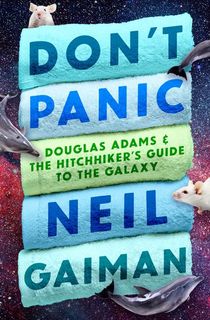 Don't Panic
From New York Times bestselling author Neil Gaiman comes a deep analysis of one of the greatest British comedies of all time, The Hitchhiker's Guide to the Galaxy. Originally a radio comedy created by Douglas Adams, The Hitchhiker's Guide to the Galaxy became an international multi-media phenomenon that was adapted into novels, comic books, and a 1981 television series. In Don't Panic, Gaiman explains that he was given a tremendous amount of access to details about Adams' personal life, career drama, and all of the juicy tidbits surrounding the franchise. Written as a biographical satire, this book is both an engrossing and hilarious read that is sure to please fans of everything Hitchhiker.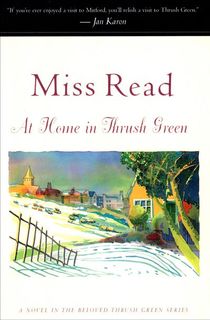 At Home in Thrush Green
Fans of All Creatures Great and Small will enjoy this similarly heartwarming installment in Miss Read's Thrush Green series. In this novel, Charles Henstock reminisces about the rural town of Thrush Green, where his old house is being converted into a retirement home. However, this big change doesn't come without its share of countryside drama. As the town tries to figure out accommodation issues, as well as who should actually live in the homes, Henstock finds himself wrapped up in one big mess. A perfect example of whimsical, clean British humor, At Home in Thrush Green is the perfect book to get lost in.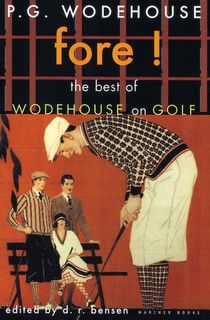 Fore!
This collection of short stories comes from the beloved British satirist P.G. Wodehouse, whose "Jeeves" stories were adapted into the celebrated Jeeves and Wooster comedy-drama series. As a massive golf enthusiast, Wodehouse enjoyed playing out on the green, putting away all of his problems. This is a collection of his greatest and funniest stories surrounding golf. Fans of the Jeeves and Wooster comedy series and novels are sure to enjoy even more chuckles from this well-crafted collection.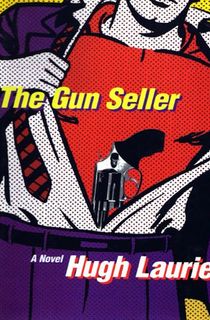 The Gun Seller
Is there anything that multifaceted British icon Hugh Laurie can't do? The actor and comedian is also a talented writer, as evidenced by his thrilling yet hilarious espionage novel The Gun Seller. The story follows Thomas Lang, a hapless ex-soldier who is naively drawn into dangerous situations—from facing off against terrorists to confronting arms dealers and CIA agents. But when his lover gets caught in the crossfire, Thomas might have to make some adjustments to his moral compass. Laurie's humor and wit shine through in this exciting tale reminiscent of The Avengers, the quirky espionage series that ran from 1961 to 1969 and remains a cult classic among enthusiasts of British comedies.
Related: 10 Quirky Cozy Mysteries That Will Have You Playing Detective
If you liked 'Allo 'Allo!...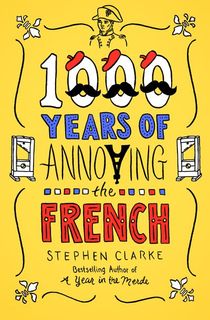 1000 Years of Annoying the French
Ever since the Norman Conquest of 1066, Britain and France haven't always had the most stable relationship. In this satirical novel, British writer Stephen Clarke digs into the perpetually entertaining tension between Britain and France. From the execution of Joan of Arc at the hands of the British to the origins of champagne and other French goods, Clarke sets the record straight, advocating for Britain in every imaginable situation and embodying the classic humor present in British comedies. In a similar fashion to the long-running sitcom 'Allo 'Allo!, which was set in German-occupied France, 1000 Years of Annoying the French is a spoof on cultural clichés.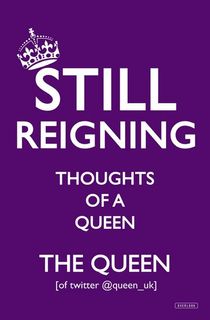 Still Reigning
The Windsors is a ludicrous parody of real members of the British royal family, reimagining the lives of the House of Windsor through the lens of a soap opera. If you can't get enough of this cheeky comedy, consider reading Still Reigning. This book is a collection of the funniest quips by @Queen_UK, the fictional Twitter account of Queen Elizabeth. Featuring witty and irreverent musings by the matriarch, Still Reigning is a hilarious, unputdownable read.
This post is sponsored by Open Road Media. Thank you for supporting our partners, who make it possible for Early Bird Books to continue publishing the book stories you love.
Featured Photo: Pixabay