Wanderlust, the travel bug—call it what you want to, but at some point in their lives, many people experience an irresistible urge to leave their familiar settings behind. We're challenging reads to dive into a book that inspires you to travel. The suggested reads below span from the geysers of Iceland to the streets of New York City. Whether you're a certified globe trotter or have plans to hang at home this summer, these books will expand your horizons and spur you to get out and see more of the world.
Outpost
Following in his pioneering family's footsteps, Dan Richards took a break from the modern world to travel the most remote regions of the globe. This book describes his fascinating journey through the wilderness, where the grand scale of nature puts humanity's relative insignificance into perspective.
At the same time, Richards constantly encountered small reminders of people who had been there before him in the form of outposts, from the bothies of Scotland to frozen ghost towns in Svalbard to shrines in Japan. Richards walks the reader through inspiring landscapes and the diverse structures that can be found on the very fringes of society.
Related: 8 Exciting Locations in Literature to Plan a Memorable Vacation
Fodor's The Complete Guide to the National Parks of the West
Get the inside scoop on the national parks of the American West with this handy guide. Complete with easy-to-read maps, customizable itineraries, and handy tips from locals, this book is indispensable for anyone planning a nature trip out West. Color photos and detailed overviews of natural wonders like Yellowstone Park and the Grand Canyon provide cultural and historical context. With a book this comprehensive and helpful, you have no excuse not to go!
Related: The 8 Best Adventure Books to Satisfy Your Inner Swashbuckler
Bon Voyage: Boutique Hotels for the Conscious Traveler
Ultimate comfort and social consciousness don't have to be mutually exclusive experiences. In this unique book, Gestalten and Clara le Fort share tips for booking accommodations that actually make a positive impact on communities. From a lodge made of recycled materials in the Namibian desert that protects endangered wildlife to a guesthouse in Beirut where Lebanese women teach guests about their culture and pass on traditional recipes, these abodes are both environmentally sustainable and ethical places to book your next stay.
Strange Tales of World Travel
Gina and Scott Gaille have traveled to remote regions in more than 100 countries. Everywhere they go, they make sure to ask the people they encounter one question: "What's the strangest thing you've ever seen or experienced?" At once exhilarating, horrifying, and hilarious, this book compiles the most mind-boggling answers to that question, such as the tale of the person who was kidnapped and held captive by a prince in Qatar and the Instagrammer in Australia who stepped on the tail of the world's sixth most venomous snake to take a better photo.
Frommer's Iceland
Nicholas Gill brings all of his travel expertise to this comprehensive guide. With opinionated reviews on the best attractions and money-saving tips for any budget, the Iceland specialist reveals how you can make the most out of your stay in this magnificent Nordic country. With colorful descriptions of unique opportunities like hiking across lava fields, spotting the Northern Lights, taking a dip in thermal pools, and attending the traditional Summer Solstice festival, this book certainly makes Iceland jump to the top of our must-visit list.
2020 New York City Zagat Restaurant Guide
This special book commemorates Zagat's 40th anniversary. For the last four decades, the unique company has been New Yorkers' go-to resource for honest reviews on the best eateries. Whether you need help finding a luxurious fine dining experience or the best greasy late-night burger to be had, this guide has you covered. If your stomach is rumbling while you flip through the pages, it may be time to book your next trip to NYC!
The Rough Guide to New Zealand
Rough Guides employs its characteristic humor and honesty to craft this thorough guidebook on New Zealand. Essential pre-departure information and itineraries make travel easy, and stunning photographs will make you feel like you're already there. The Rough Guide to New Zealand also has a chapter dedicated to Maori language and culture in order to give visitors insights into the historical context of this beautiful nation.
The Unofficial Guide to Walt Disney World 2020
Navigate the happiest place on Earth like a pro with this handy guide by your side. Bob Sehlinger and Len Testa have updated their classic guide to Disney to reflect recent changes to the theme park, including the additions of Star Wars: Galaxy's Edge land and The Cove, a new hotel opening as part of the Disney World Swan & Dolphin complex. Dining plan comparisons will help park-goers get the most value for their money, and reviews of the best attractions will ignite a childlike excitement for this magical place.
Related: In-Flight Entertainment: 8 Books to Read on a Plane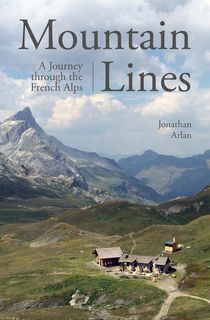 Mountain Lines
This captivating memoir follows a young American's journey on a 400 mile solo hike. At a crossroads in his personal life, Jonathan Arlan impulsively decided to hike from Lake Geneva, Switzerland to Nice, France. With vivid descriptions of the staggering beauty of the Alps, as well as tips for inexperienced hikers, Arlan recounts a journey that was as much mental and spiritual as it was physical.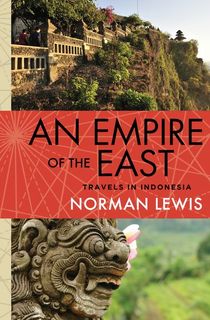 An Empire of the East
British journalist and author Norman Lewis recounts his travels to Indonesia in this superb memoir. Comprised of a chain of thousands upon thousands of volcanic islands, each with their own unique histories, Indonesia is as culturally rich and diverse as it is beautiful. From being deserted by his guide in the rain forests of North Sumatra to meeting a Yali tribal community that had only ever met one other Westerner, Lewis shares his jaw-dropping adventures in the vast archipelago.
This post is sponsored by Ingram. Thank you for supporting our partners, who make it possible for Early Bird Books to continue publishing the book stories you love.
Featured photo: Dino Reichmuth / Unsplash