It may be cliché to say that books can take us to places we've never been, but it's an apt cliché for travel writing. If done right, it evokes the feelings described by those corny school library posters: that we, too, have been traveling, with books as our vehicle and tour guide.
Below, we're celebrating the best travel writings out there. The following books describe places and journeys in such moving, memorable ways that they feel like trips themselves—whether they're fun family vacations or harrowing adventures.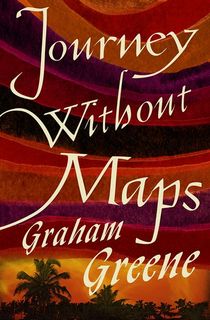 Journey Without Maps
One of the greatest authors of the 20th century, Graham Greene is the man behind such fiction classics as The Quiet American and The End of the Affair. But prior to these successes, he penned a memoir about his transformative expedition through uncolonized Africa. In 1935, a 30-year-old Greene set out for Liberia with his cousin, where they set out on a perilous 350-mile adventure that not only showed them new corners of the world, but new corners within themselves. Journey Without Maps is the result of that trip, and it's a masterful—or "the best," according to The Independent—example of evocative, eye-opening travel writing.
Related: 9 Must-Read Graham Greene Books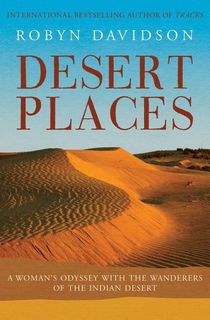 Desert Places
The Rabari are a nomadic people who live in northwest India, traveling from place to place while raising livestock to sustain themselves. They move seasonally, and for one year, writer Robyn Davidson moved with them. The fruit of Davidson's journey is Desert Places—an eye-opening book that charts these migrations, describes Davidson's own struggles within Indian society, and examines the harmful effects of modernization on the Rabari's traditional spaces. It's fascinating, it's entertaining—and it just might have you yearning for your own desert adventure.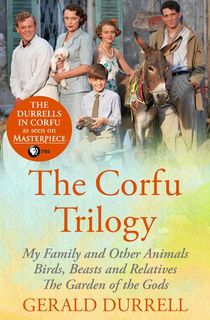 The Corfu Trilogy
Durrell was a British conservationist and naturalist, and the work he did throughout his life—from television programs to his numerous books—usually focused on the natural world. The Corfu Trilogy is no exception, but there's plenty of other stuff going on here, too: As Durrell recounts his childhood on the Greek island of Corfu, he imbibes his anecdotes with humor, poignancy, and vivid description of the wildlife. A tribute to family and the great outdoors, this trio of memoirs is a one-way ticket to paradise that any travel writing fan will love.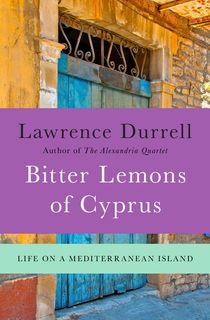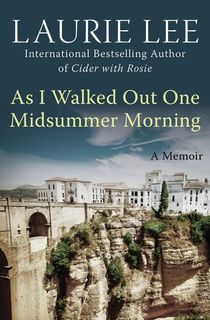 As I Walked Out One Midsummer Morning
Laurie Lee was a British poet with a flair for the romantic. In 1934, he struck out from his home in London and walked all the way to the Cotswolds. The following year, he travelled across Spain—only to find that the country was on the brink of civil war. He describes every detail in his sprawling, lyrical memoir, As I Walked Out One Midsummer Morning.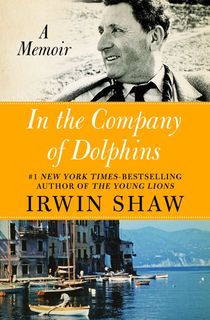 In the Company of Dolphins
Irwin Shaw is a titan of literature, and In the Company of Dolphins will particularly interest travel writing devotees. It tells the story of his family's 1960s sailing adventure, which they took from St. Tropez to Venice. In it, Shaw reminiscences about his childhood dreams of reaching the shores of New York, and ruminates on his quest to do something similar—and even grander—as a grown man. It's a fun, accessible travel memoir perfect for a sunny day.
A Walk in the Woods
Bryson is known for his superb travel writing, but not necessarily his prowess as an outdoorsman. That's abundantly clear in A Walk in the Woods, his funny and moving account of hiking the Appalachian Trail. Though his massive trek—which he completed with a friend even less suited for the challenge—was filled with mishaps and ended early, the book is a thought-provoking look at the beauty and history of the 2,100-mile trail.
The Songlines
A complex and unique book, The Songlines is at once a memoir, a novel, and travelogue. Bruce Chatwin recounts his time in Alice Spring, Australia, where he researched Aboriginal songs. These songs are central to their culture, functioning as invisible guides through their most important traditions and practices. In addition to Chatwin's imagined narratives, there are his conversations with indigenous Australians and Outback settlers, quotes from other writers, and his fascinating insights into "settled people and wanderers…human aggression and pacifism" (Publishers Weekly).
Related: Watch a Trailer from Werner Herzog's Documentary About Bruce Chatwin
Travels with Charley in Search of America
Steinbeck is rightly famous for novels like The Grapes of Wrath and Of Mice and Men, but this lesser-known nonfiction book is a true gem. It follows his cross-country road trip in 1960, as he drives an R.V. from Long Island through nearly forty states. He brings along his legendary powers for observation and keen literary insights—as well as his dog-slash-travel buddy, Charley.