Though he was only 48 years old when he passed in 1988, Bruce Chatwin had already made his mark on the world. An award-winning English travel writer, journalist and novelist, Bruce Chatwin is known for his unusual tales, many of which involved his myriad interests: walking, the sparse lives of nomads, the obsessive lives of collectors, Aboriginal culture, archaeology, and art history.
Bruce Chatwin crossed paths with Werner Herzog while he was in Australia doing research for The Songlines, which would be one of his last works. Now, Herzog has made a documentary on the life of the writer called Nomad: In the Footsteps of Bruce Chatwin. "He was a writer like no other. We were kindred spirits," says Herzog.
It's easy to see what Herzog means: Both men travelled the world, explored cultures unlike their own, and were fascinated by the question of what it means to be human. They are also linked by Chatwin's book The Viceroy of Ouidah, a fictionalized biography of 19th century Brazilian slave trader Francisco Félix de Sousa—Herzog based his film Cobra Verde on the text.
Nomad is premiering for streaming at New York's Film Forum. Tickets can be bought . You can watch the trailer for the documentary .
In Patagonia
Bruce Chatwin's first book soundly established him as a travel writer. An instant classic upon being published in 1977, the work is an incredible account of his journeys at the southern tip of South America. The book is full of fascinating bits of history and unforgettable anecdotes, and is all the more pleasure to read because of Chatwin's writing style. As John Updike said, Chatwin writes in a "clipped, lapidary prose that compresses worlds into pages."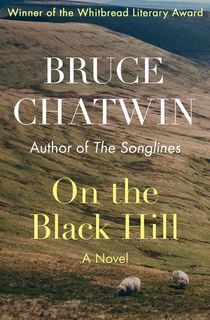 On the Black Hill
For forty-two years, identical twins Lewis and Benjamin Jones have shared a bed, a farm, and a life. But the world has scarred and warped them each in different ways. Lewis is sturdy, still strong enough at eighty to wield an ax all day, and though he's hardly ever ventured outside his little village on the English border, he dreams of far-off lands. Benjamin is gentler, a cook whose favorite task is delivering baby lambs, and even in his old age, he remains devoted to the memory of his mother.
The unusual twins have seen a country change and an empire fall, and in their shared memory lies an epic story of the century that remade Britain. From the stories of their father's youth to their own dotage, there is nothing these farmers haven't seen—or heard.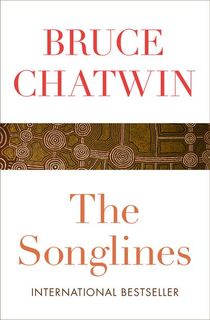 The Songlines
Long ago, the creators wandered Australia and sang the landscape into being, naming every rock, tree, and watering hole in the great desert. Those songs were passed down to the Aboriginals, and for centuries they have served not only as a shared heritage but as a living map. Sing the right song, and it can guide you across the desert. Lose the words, and you will die.
Into this landscape steps Bruce Chatwin, the greatest travel writer of his generation, who comes to Australia to learn these songs. A born wanderer, whose lust for adventure has carried him to the farthest reaches of the globe, Chatwin is entranced by the cultural heritage of the Aboriginals. As he struggles to find the deepest meaning of these ancient, living songs, he is forced to embark on a much more difficult journey—through his own history—to reckon with the nature of language itself.
Featured photo: Viaggio Routard / Flickr (CC)