Any book lover knows the transportive power of literature. A good read can open up an entire universe or take you to the far corners of the world and immerse you in a completely new culture. Delving into a really good book can be like spending a few weeks in a grand Tuscan villa, glass of chianti in hand and the brilliant Italian countryside unfurling around you.
It's no surprise Italy has inspired artists and writers for centuries, from its ancient Roman history to its lively modern culture and all the intricate ways its past and present are interwoven. Beautiful Italy, with its impeccable Mediterranean beaches, lush landscapes, walled medieval villages, rolling vineyards, and romantic piazza-speckled cities, has served as the backdrop for countless novels across all genres.
These Italy-centric books feature settings as captivating as their plots and as complex as their characters—after reading one, you'll want to buy a one-way ticket to the land of gelato and vino.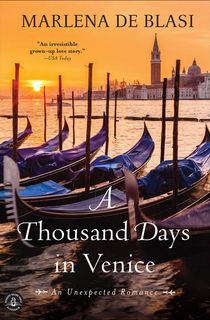 A Thousand Days in Venice
Calling all foodies! Written by American chef and food and wine journalist, Marlena de Blasi, A Thousand Days in Venice is filled with sumptuous descriptions of traditional Venetian cuisine and wine (it even includes a few recipes at the end).
The memoir follows Marlena through her mouth-watering romance with Fernando, for whom she uproots her life in St. Louis to move to Venice. De Blasi brings her reader along to the capital of northern Italy's Veneto region, a romantic island city connected by canals. Her astute observations about Venice's culture, art, history, landscape, and gastronomic scene provide a unique travel guide for the mesmerizing city.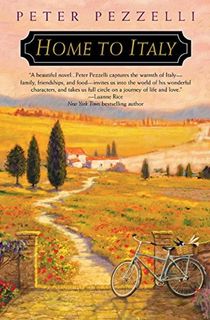 Home to Italy
Oh Abruzzo, stretching from the snow-capped Apennines to the vibrant Adriatic coast; this central region of Italy is known as the "greenest region in Europe'' and is home to miles of rolling hills and a plethora of small medieval and renaissance villages.
Home to Italy captures the majesty of Villa San Giuseppe, the small village where main character Peppi returns after the earth-shattering loss of his wife. Nevertheless, this is a happy read, as warm as the golden Abruzzese sun.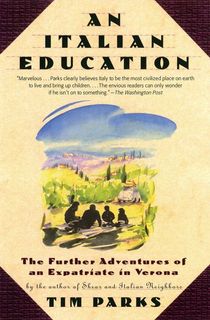 An Italian Education
Tim Parks employs his uncanny sense of humor and nuanced observations in his second memoir about life in Italy, An Italian Education. Following his highly acclaimed Italian Neighbors, this book focuses on his children's experience growing up in a small village near Verona.
Contrasting his kids' upbringing with his own English childhood, Parks captures the complexities of raising children abroad and, even more so, the peculiarities of Italian culture. Vignettes of village life and bursts of Italian words and phrases immerse the reader in Parks' Italian world.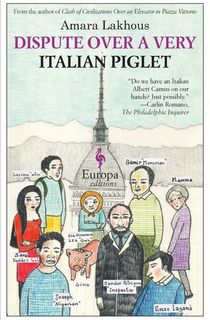 Dispute Over a Very Italian Piglet
From the very title, Dispute Over a Very Italian Piglet sets an amusing, satirical tone for this absurdist page-turner about an Italian journalist who finds himself in a snafu in the northern city of Turin.
While light-hearted, the novel gets to the heart of issues surrounding immigration, both intranational and international. And in only 160 pages, Lakhous manages to delve into a rarely-discussed aspect of northern Italian culture.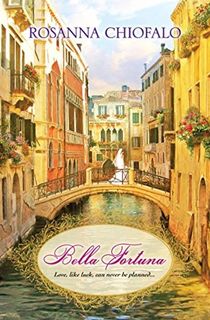 Bella Fortuna
Chiofalo's debut novel tells the story of an Italian-American dressmaker from New York whose plans to get married in Venice take an unexpected turn. In the second part of the book, we follow protagonist Valentina DeLuca around beautiful Venice, from hotspots like St. Mark's square to the smaller islands of Murano and Burano.
Chiofalo's evocative descriptions of gondola rides and creamy gelato in this heartfelt romance will have you on the next flight to Venezia.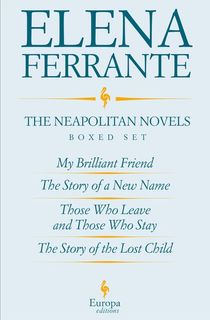 The Neapolitan Novels Boxed Set
It's no wonder Ferrante's quartet, starting with My Brilliant Friend (now an HBO series), is a worldwide phenomenon. In all of her books, her mastery over characterization is unparalleled. At their core, these are books about the intricacy of female friendship and growing up in post-WWII Naples. As the main characters evolve, so too does the city.
Despite the political unrest, poverty, and violence that Ferrante shines a light on, we see Naples in its entirety and in vivid detail as the resilient, chaotic, and breathtaking place it is, from the base of Mount Vesuvius to the island of Ischia and beyond.
The Lemon Tree Hotel
Check into the Lemon Tree Hotel in the seaside village of Vernazza (one of the five towns in Italy's Cinque Terre), pluck juicy olives from the grove, gaze out at the sun setting over the turquoise sea, and smell Elene's classic Ligurian lemon cake wafting into your room.
After reading this book, a story of three generations of women—Chiara, Elene, and Isabelle—running a convent-turned-hotel, you'll be hard pressed to leave.
Beautiful Ruins
Starting at a tiny fishing village on the Ligurian coast in 1962, Walter's Beautiful Ruins introduces you to a different Cinque Terre than today's tourist hotspot. The story spans across fifty years and weaves together different timelines, locales, perspectives, and characters (even the late Welsh actor Richard Burton), telling a tender tale about the complexities of love and the tangled lives of artists.
Mezza Italiana
Mezza Italiana translates to "half-Italian" in English, and accurately describes the experience of the author. Boccabella, who grew up in Brisbane, learns to appreciate her Italian heritage during a visit to her ancestral town of Fossa in Abruzzo.
The book is teeming with insights into Italian culture, moving anecdotes, vivid descriptions of festivals and landscapes, and recipes to boot.
Call Me By Your Name
If you've seen the Oscar-winning movie Call Me by Your Name, you know just how sensual the setting of this story is, with the warm light streaming in through the lush greenery of Northern Italy.
Aciman's classic gay romance between a 17-year-old boy and his parents' summer resident has long been revered for its profound intimacy, psychological depth, and piercing interiority. And after spending the summer on the gorgeous Italian riviera near Venice, who would want to go home?