These eye-opening LGBTQ books, both fiction and nonfiction, brush on topics relevant to all walks of life: identity, morality, social justice, and self-acceptance. From brutally honest and beautiful memoirs to classic works of queer literature to modern works that give queer characters some well-deserved happy endings, each book on this list is well worth reading.
Related: LGBT Authors to Read Year-Round
Memoirs and Personal Discovery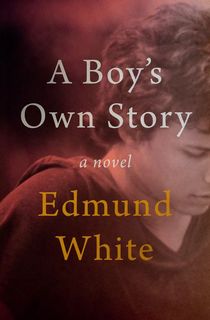 A Boy's Own Story
Edmund White is often considered one of the most influential gay writers of our time, and has recently been awarded the 2019 Medal for Distinguished Contribution to American Letters from the National Book Foundation. Works like A Boy's Own Story, first published in 1982, and The Beautiful Room Is Empty (1988) helped pave the way for more openly gay nonfiction books to be published.
A Boy's Own Story is a moving tale about coming-of-age in midcentury America. With searing clarity and unabashed wit, Edmund White's unnamed protagonist yearns for what he knows to be shameful. Looking back on his experiences, the narrator notes, "I see now that what I wanted was to be loved by men and to love them back but not to be a homosexual." This trailblazing autobiographical story of one boy's youth is a moving, tender, and heartbreaking portrait of what it means to grow up.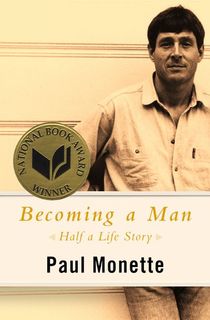 Becoming a Man
At the core of this memoir is a classic coming-of-age story. Monette grew up all-American, Catholic, smart, successful—and afraid to be who he truly was. It was the 1950s and being a homosexual was not in the least bit acceptable.
Monette kept his secret throughout his adolescence for fear of ridicule and rejection. His journey to adulthood and to self-acceptance is filled with grace and honesty. It's an intimate portrait of a young man's struggle with his own desires that is witty, humorous, and deeply moving.
Family Life and Relationships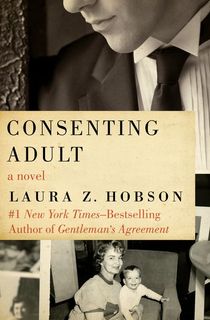 Consenting Adult
Same-sex marriage is legal in 37 states in 2015, but in the closeted climate of the 1960s, Hobson's tale of a mother struggling to understand and accept her son's homosexuality pushed the conversation forward.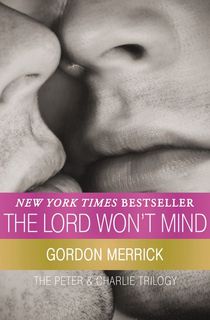 The Lord Won't Mind
Entering college in the late 1930s, Charlie just has to find a nice girl, get married, and have a few kids. Instead, he meets Peter Martin, who is everything that Charlie has ever wanted, and Charlie is forced to choose between two options: complying with the expectations of society and family, or following the call of true love.
A timeless read, this classic gay story spent 16 weeks on the New York Times bestseller list after it was first published.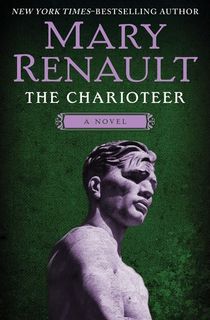 The Charioteer
Set in World War II England, the love triangle connects a wounded soldier torn between his love for a younger conscientious objector and an older, experienced schoolmate. This novel has been called one of the foundation stones of gay literary fiction, ranking alongside James Baldwin's Giovanni's Room and Gore Vidal's The City and the Pillar.
Trans
Jacques is a groundbreaking writer, covering her experiences leading up to her transition surgery in The Guardian. Her memoir, Trans, is an excellent companion piece to those articles, following her life post-transition.
"Powerful and engaging … it's hard not to see [Jacques] as anything other than brave, even as she pushes readers to recognize that what is revolutionary is the very ordinariness of her day-to-day life." —New York Times
The Drowning of Stephan Jones
We wish stories of homophobia had no basis in truth, but this senseless act of violence was based on real events. Though it's been decades since the book was written, this profoundly moving story continues to force readers to confront the ill effects of bullying, hate crimes, and groupthink.
Shine
Sixteen-year-old Cat's best friend is victimized by a hate crime, and she wants to find out who committed it. This is a haunting mystery that turns a small Southern town on its head and illustrates the difficulty of defying your community to pursue what's right.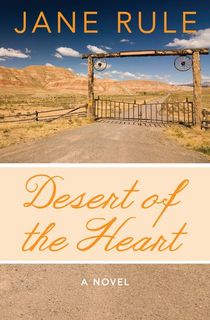 Desert of the Heart
Rule's first novel — now a classic of gay and lesbian literature — established her as a foremost writer of the vagaries and yearnings of the female heart. This is a novel that dares to ask whether love between two women can last. (It also has one of our favorite opening lines: "Conventions, like clichés, have a way of surviving their own usefulness. They are then excused or defended as the idioms of living.")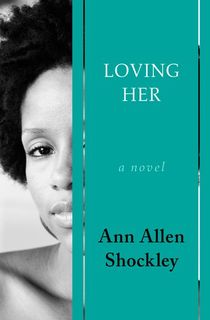 Loving Her
This is a groundbreaking novel of two very different women, one black and one white, and a love threatened by prejudice, rage, and violence. A struggling African American musician, Renay is married to a violent, abusive alcoholic. While performing at an upscale supper club, she meets Terry Bluvard. Beautiful, wealthy, and white, Terry awakens feelings that the talented black pianist never realized she possessed—and before long, Renay moves into Terry's world of luxury and privilege. Yet the storm clouds of her previous life still threaten, and Terry's love alone may not be enough to protect Renay.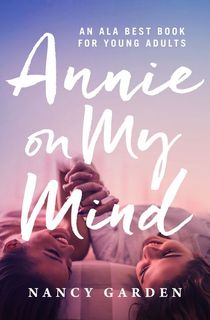 Annie on My Mind
Even if you're no longer a teenager, this tender romance between Liza and Annie is worth reading. Famous for being one of the first books to show a lesbian relationship in a positive light, Annie On My Mind was first published in 1982 but remains timeless in its portrayal of adolescence, first loves, and staying true to yourself under pressure.
Less
Winner of the Pulitzer Prize, Less is the story of Arthur Less, a middle-aged, failed novelist who will do anything to avoid going to his ex-boyfriend's wedding. To that end, he decides to attend every other literary event he's been invited to around the world, setting off an adventure that's "bedazzling, bewitching and be-wonderful" (New York Times Book Review).
Detransition, Baby
This 2021 novel follows Reese, a trans woman whose self-destructive patterns are ruining her life. In one fell swoop she's lost her relationship with Amy, who has since transitioned back to Ames; and her chance at becoming a mother, one of the female experiences most cis women take for granted. But when Ames calls her with an unconventional offer that will make them a family once more, Reese isn't sure she can do it.
A fascinating exploration of the trans experience, what it means to be a woman and what makes a family, this novel is "so good I want to scream" (Carmen Maria Machado).
Follow Your Arrow
After social media influencer CeCe is dumped by her girlfriend, Sylvie, her new beau turns out to be a guy. But even though she's always been open about the fact that she's bi, many people think her prior relationship was all an act—and that she's undeserving to participate in Pride. To thwart the biphobia, CeCe will have to stand up for who she is.
Seven Tears at High Tide
One of the wonderful things about modern LGBTQ lit is the prevalence of diverse characters in genres—such as Kevin Luong, the main character in this paranormal romance novel. After Kevin rescues a mysterious boy from drowning, he receives a proclamation of love in return, setting the stage for this modern fairy tale.