From books that directly focus on the queer experience to novels that nonchalantly feature characters who aren't straight, we love reading books that reflect the diversity within our world. This Pride month, we're highlighting 10 of our favorites—no matter what kind of books you like to read, there's something for everyone in the list below!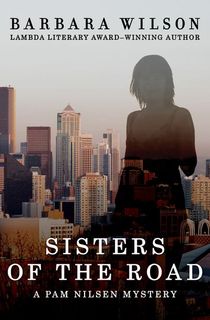 Sisters of the Road
Pam Nilsen has recently broken up with her first real girlfriend. She's devastated, but when one of the young teens she's taken under her wing winds up dead and the other, Trish, goes missing, she has much bigger problems to deal with. Desperate to save her, Pam hits the streets—before Trish suffers a similar fate.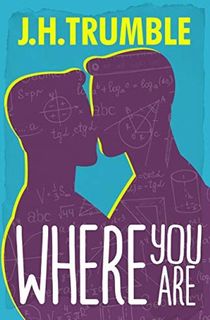 Where You Are
Fans of Call Me By Your Name will love the story of Robert and Andrew. Robert is a student whose life is falling apart—his father is dying, his boyfriend isn't supportive, he isn't sure what he wants to do with his life. The only thing he's sure he's good at is math, but when he begins to struggle there too, his teacher, Andrew, takes notice.
Andrew is hardly older than his students, and dealing with more than a few personal issues of his own. Slowly, his relationship with Robert deepens, and the lines between professional and personal begin to blur.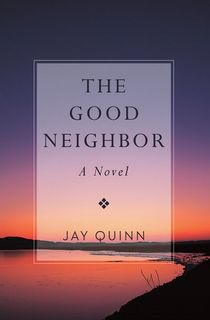 The Good Neighbor
Austin and Meg Harden have just moved in next door to Rory Fallon and his partner, Bruno. What starts out as a neighborly relationship quickly turns into something more—something none of them can quite define. The tensions that arise reveal that the old adage—"good fences make good neighbors"—exists for a reason.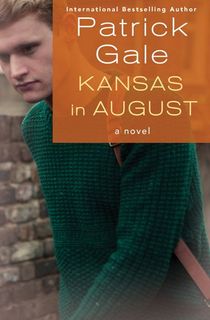 Kansas in August
This dark British comedy follows Hilary Metcalfe, and English teacher whose only joys in life are American musicals, his bottles of Scotch, and his gorgeous lover, Rufus. But when Rufus stands Hilary up on his birthday, he hits the bottle harder than he ever has—and drunkenly discovers an abandoned baby in the subway.
Hilary decides to take the baby back to his flat, and quickly grows attached to the child. Then, to make matters even stranger, Rufus begins seeing Hilary's sister, and the three enter into a bizarre love triangle.
Related: LGBT Authors You Should Have on Your Shelf Year-Round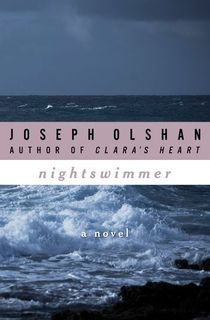 Nightswimmer
One night Will Kaplan and his lover went for a swim in the Pacific—but only Will came back. Ten years later Will has moved to the other end of the country, having pointless affairs to distract himself from the tragic disappearance.
While getting lost in New York's gay bars and spending wild nights on Fire Island, Will meets Sean, a young man whose past seems just as dark and tortured as his own. As they grow closer, their intense relationship causes ripples in their social circles that will change Will's life forever.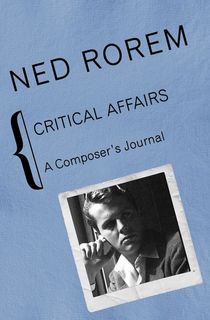 Critical Affairs
In his memoir, famed composer Ned Rorem shares his memories and musings on his life, his world, and his music, and proves that he's a master of words, too.
Rorem doesn't hold back when judging his contemporaries, handing out criticism as easily (and wittily) as he does praise. He equally unreserved when it comes to discussing his challenges and conquests, both artistic and sexual.
Related: Best Biographies and Memoirs for Every Kind of Reader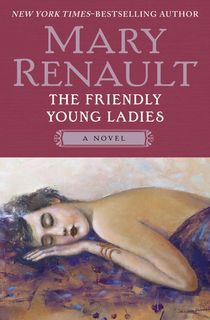 The Friendly Young Ladies
A smart comedy set in England during the 1930s, The Friendly Young Ladies examines one girl's coming of age. Elsie is 18 and tired of living with her parents, and decides to spend time with her older sister, Leo, in the city. Leo's life is full of things Elsie has never experienced or seen—perhaps most surprising of all is Leo's girlfriend, a nurse named Helen.
Related: Rediscover Mary Renault, Queen of Ancient Historical Fiction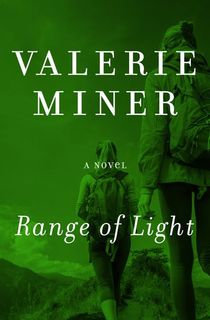 Range of Light
In high school, Kate and Adele were both part of a friend group that hiked through the High Sierra. Now, 25 years later, they've decided to take the trip once more and renew their friendship. In a narrative that switches back and forth from the point of view of lesbian Kath and straight Adele, memories, forgotten tensions, dreams and disappointments all re-emerge, as if no time had passed at all.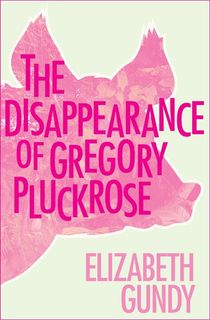 The Disappearance of Gregory Pluckrose
"As if Oscar Wilde had been parachuted into the jungle," according to the New York Times, this thriller about a gay interior decorator who runs into pirates while on a cruise is completely hilarious. Both a sendup of yuppie culture and a suspenseful read full of unpredictable twists and turns, you won't want to put this book down until you've reached the last page.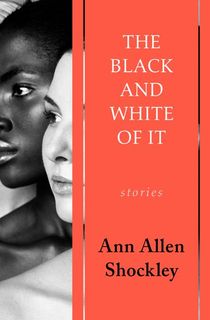 The Black and White of It
This collection of short stories explore more than just the lesbian experience, delving into issues of race, class, and family. From a powerful Black congresswoman who hides her sexuality to a female plantation owner who finds herself attracted to her newly acquired female slave, these stories won't soon be forgotten by anyone who reads them.
Featured photo: Steve Johnson / Unsplash