After its successful award season in 2018, the film adaptation of Call Me By Your Name breathed new life into the original novel. Centering around the love affair between Elio, a 17-year-old, and Oliver, a 24-year-old graduate student, the novel made waves within the gay community long before its mainstream impact with the film. As an important piece of LGBTQ fiction, Call Me By Your Name—often abbreviated as CMBYN by fans—serves as a truly moving piece that is more than just a love story.
While Elio and Oliver's relationship is at the center of the novel, CMBYN also touches on various themes involving family, acceptance, identity, just to name a few. Elio's coming-of-age story offers a dynamic look into many of these ideas through his romantic encounters with Oliver. For those looking for an LGBTQ romance novel that also hides a deeper meaning, look no further than the following nine books that are like Call Me By Your Name.
Related: LGBT Authors to Read Year-Round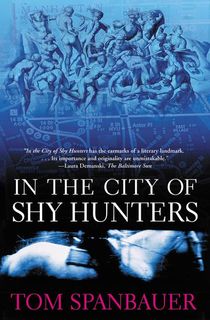 In the City of Shy Hunters
Will Parker's journey of self-discovery and tragedy will definitely resonate with fans of Call Me By Your Name. Growing up in a small conservative town, Will journeys to New York City in hopes that he will overcome his internal struggles by being around others like him. When he arrives in the city, he falls into a group of pals who love and accept him, and he even falls in love with a black drag queen named Rose. Despite things falling into place, Will's world turns upside-down when the AIDS epidemic hits New York City. Seeing his friends being affected by the disease starts to hurt Will in ways he never anticipated. Forced to deal with mortality, identity, and love, Will's resolve will be put to the test in this incredible moving tale.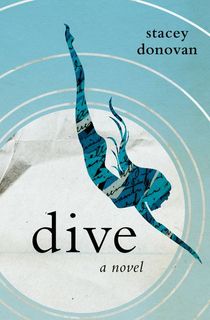 Dive
When it rains, it pours for Virginia "V" Dunn. It started with her dog getting hit by a car, followed by her father getting diagnosed with a deadly illness, and now her mother's alcoholism is getting worse. To top it all off, her best friend no longer wants anything to do with her. With no one to turn to, V can't help but feel a little lost and lonely as she wanders through the halls of her high school. But when Jane, a new girl in school, pops into V's life, they take notice of each other. Finding comfort and solace in her new friend, V leans on Jane to help her get through this tough and confusing time. As the two grow closer, V starts to realize that her feelings towards Jane might be more than just friendly. The relationship dynamic between V and Jane definitely gives off major CMBYN vibes that readers are sure to eat up.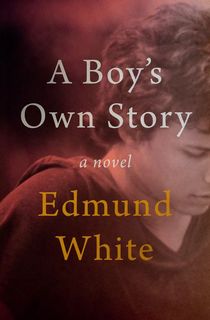 A Boy's Own Story
This semi-autobiographical novel by Edmund White captures the writer's tumultuous adolescent years during the 50s. The story is told through the perspective of an unnamed narrator who begins to have sexual encounters with his younger neighbor. As the two boys begin to experiment with each other, the narrator starts to have conflicting feelings about his sexuality.
He desires to continue having relations with men, but he knows that it's completely unacceptable in the society he's living in. Similar to Elio and Oliver's encounters in CMBYN, the attraction between the two boys in this novel taps at the themes of forbidden romance and coming-of-age.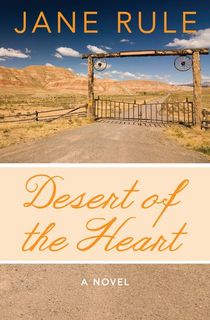 Desert of the Heart
This critically acclaimed novel from Jane Rule was described as "a landmark work of lesbian fiction" by The New York Times. Taking place in Reno, Nevada during the late 1950s, the novel follows the love affair between Evelyn Hall and Ann Childs. After getting out of a hellstorm of marriage, Evelyn takes a trip to Reno to officially file for divorce. During her time in the city, Evelyn meets Ann, a young casino worker. Despite the fifteen year age-gap, the two hit it off and become quick friends. However, as they begin to grow closer, they begin to experience feelings of attraction towards each other, and the platonic relationship soon becomes romantic. The slow burn romance that was present in CMBYN is turned up to ten in this novel that explores intimacy, vulnerability, and freedom.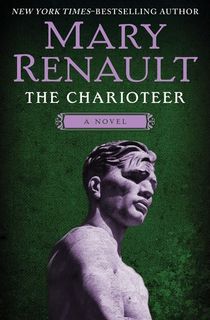 The Charioteer
After serving in World War II, Laurie Odell returns back to his home in Britain to recover from an injury he sustained while he was on the frontlines. During his hospital stay, Laurie meets Andrew, a hospital worker that he becomes close friends with. When their friendship turns romantic, a friend of Laurie's reappears in his life, and introduces Laurie to the underground gay community within the British military. Tempted by desire, but still longing for companionship, Laurie finds himself feeling conflicted about his growing relationship with Andrew. Caught in the middle, Laurie faces one of the biggest questions of his life: Will he give up his one chance at happiness for the sake of fully exploring himself?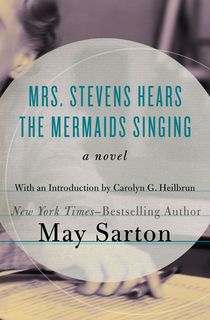 Mrs. Stevens Hears the Mermaids Singing
As a pioneer in lesbian poetry and fiction, May Sarton's work touches on themes of age, sexuality, and love through a queer lens. In this very important semi-autobiographical novel, Sarton was able to come out to her audience through Hilary Stevens, a 70-year-old lesbian poet. In the novel, Hilary discusses her life's work and her relationships with men and women throughout her life. During this time, Hilary also helps a young gay man come to terms with his sexuality, and takes him under her wing to help focus his creativity. The novel is a very human piece that will resonate with readers who loved some of the more nuanced themes of creative passion and intellectual attraction that were present in CMBYN.
Related: May Sarton's Greatest Works: 12 Books That Will Move You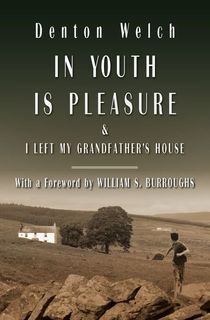 In Youth Is Pleasure
Based off the experiences of Denton Welch, In Youth is Pleasure draws from the author's adolescent memories. The novel follows Orvil Pym, an introverted 15-year-old boy who doesn't have many friends. When summer time rolls by, Orvil begins to acknowledge and record the actions and lives of those around him. Whether they're family or friends, Orvil writes every observation and goes into great detail about the complexities behind human emotion and actions. In addition to coming to terms with his own sexuality and identity, this novel provides a deep analysis of the human psyche through the eyes of a gay teen. Lovers of CMBYN are sure to be enthused upon reading this intriguing novel whose protagonist shares the same traits as Elio.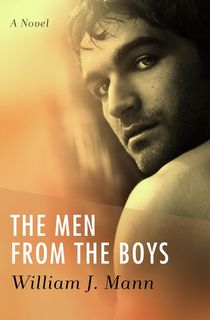 The Men from the Boys
Jeff is 33-years-old and life has taken a very perplexing turn. After his lover, Lloyd, break up with him, Jeff learns that his first love, David, is dying of AIDS. To top things off, his father also passes away, leaving Jeff feeling closed off and alone. All of this changes when he starts to have a love affair with a 22-year-old named Eduardo. Despite their powerful connection, Jeff finds himself wondering if he should even bother giving Eduardo his all. Since so many things in his life are seemingly coming to a close, Jeff feels that he and Eduardo are inevitably set up to fail. However, there is a small piece of him that is curious enough to see how things will pan out. With snippets of family and acceptance thrown in the mix of this romance novel, fans of CMBYN who enjoyed Elio's family dynamic are sure to fall in love with this piece from William J. Mann.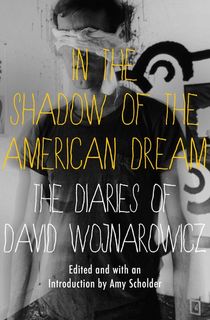 In the Shadow of the American Dream
If you're looking for a first-person perspective of someone's journey towards self-acceptance, this autobiographical text from one of America's most accomplished queer artists, David Wojnarowicz, is definitely reminiscent of Elio's story. In the Shadow of the America Dream features a powerful collection of Wojnarowicz's diary entries over the course of his life. Filled with personal stories of dealing with depression and coming to terms with his sexual identity, Wojnarowicz's story definitely resonates with many queer people til this day. After moving to New York City in the late 70s, Wojnarowicz went on to create powerful pieces that helped draw attention to the AIDS crisis and LGBTQ discrimination. All of this and more are covered in this extensive list of diary entries that chronicle one of queer history's most prominent figures.
Related: 10 Impactful Books by Diverse Voices
This post is sponsored by Open Road Media. Thank you for supporting our partners, who make it possible for Early Bird Books to continue publishing the book stories you love.