May Sarton was a celebrated poet and novelist who made her mark on American literature with her witty style and eloquent word choices. As a feminist and lesbian icon, Sarton was praised for her work that primarily focused on gender and sexuality, with heavy doses of lesbian imagery and themes in her novels and poems. Critics saw Sarton as a fresh voice for a time period—her work was published from the late 1930s through the mid 1990s—where most writers were afraid to tackle taboo subjects.
As Sarton became older, she began to refocus her words to help come to grips with her own mortality and isolation. The complex writer often struggled with physical illness as well as depression, which only heightened her reclusiveness. Despite these challenges, Sarton always saw the beauty in the smallest details, which reflects through later works.
We've gathered a dozen of Sarton's best writings over her extensive career. From her iconic "coming out" novel, Mrs. Stevens Hears the Mermaids Singing, to her deep and personal accounts in her journal, After the Stroke, Sarton's very realistic approach to life is sure to bring comfort and joy to devoted fans and newcomers alike.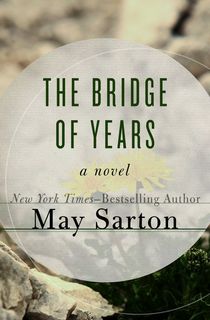 The Bridge of Years
This early work by Sarton is set during the small break between World War I and World War II. The story centers around the Duchesnes, a Belgian family who is dedicated to their land, which somehow miraculously escaped any harm during the First World War. Mélanie Duchesne, is a strong, energetic, and brave woman whose determination helped keep the estate prosperous over the years. Meanwhile, her husband Paul is a little more laid back and prefers to be engrossed in his writing.
However, when word reaches the Duchesnes about the possibility of war reaching Belgium, the family is faced with life-changing ultimatums. Mélanie has dedicated most her life to this property, and she doesn't want to leave it. The thought of an impending war also sparks creativity in Paul, who believes that the novel he's writing will finally garner a solid audience. In the face of possible danger, Mélanie has to make hard decisions for the family that just may end up saving their lives.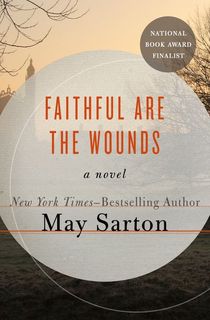 Faithful Are the Wounds
Sarton explores heavy themes of suicide, loss, and grief in this gripping story. Taking place at the prestigious campus of Harvard during the 1950s, the story centers around a renowned English professor named Edward Cavan. Early on in the story, Edward dies by suicide, which deeply affects the lives of those around him.
All of Edward's friends are changed in some way as a response to his death, and Sarton spends most of the novel developing the arcs of each of these characters. Using grief as the driving force for most of the characters' motivations, Sarton keeps the reader interested in how loss manifests itself in certain behaviors and actions.
Related: Your Favorite Poems of All Time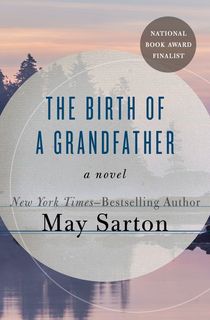 The Birth of a Grandfather
Frances and Sprig Wyeth have been married for several years, and they've hit a bit of a rut. When the couple decides to vacation in Maine for the summer at Sprig's family home, Frances couldn't feel anymore lonely. Despite being surrounded by Sprig's energetic family members, and having an intimate night with her husband, Frances still feels the two have hit a wall.
On the other side of this, Sprig also feels that the couple has lost their spark, and is very conflicted about his feelings towards his wife. While he adores her, he also craves to reclaim the freedom he once had in his younger days. As the two try and navigate this strange stage in their lives and marriage, Sarton dedicates the entire story to exploring a very real feeling that couples may experience at some point in their relationship.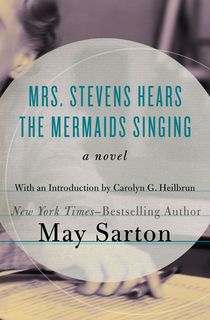 Mrs. Stevens Hears the Mermaids Singing
One of Sarton's most renowned works follows Hilary Steven, a celebrated poet in her seventies who offers details about her life during an interview for a literary magazine. During the interview, Hilary reflects on her career and her personal life, discussing topics such as feminism and coming to terms with her sexuality.
In addition to this, Hilary also encounters a man named Mar who is dealing with being gay. Seeing herself in this young man, Hilary offers words of wisdom in this truly touching semi-autobiographical tale in which Sarton was able to come out to readers as a lesbian through Hilary.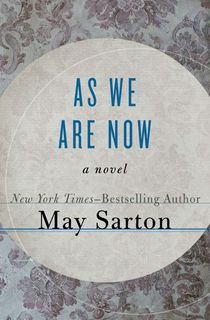 As We Are Now
After suffering a heart attack at 76 years old, Caro Spencer's family places her in a private retirement home to live out the rest of her days. Still having plenty of resilience left in her, Caro is resistant to the decision, but is ultimately forced into a life of confinement and melancholy. While she's in the home, Caro begins to journal all of her feelings—including the cruelty she witnesses and experiences on a daily basis. Despite her declining condition, Caro dedicates the rest of her days to fighting back against the atrocities she faces inside the retirement home.
Related: 11 Poetry Collections That Even Non-Poetry Readers Will Enjoy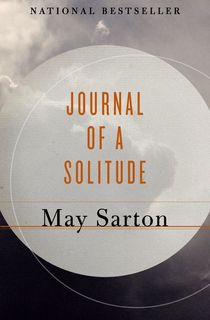 Journal of a Solitude
Sarton's bestelling journal is a personal recollection of her artistic journey as she enters the sixtieth decade of her life. In the journal, Sarton reflects on the loneliness that has slowly enveloped her over the past few years. Feeling disconnected from life itself, the author discusses her fear of being truly alone, as well as her life's greatest angers and disappointments. In this deeply personal account, Sarton bears it all, and allows readers to get a real glimpse into the psyche and life of the acclaimed writer.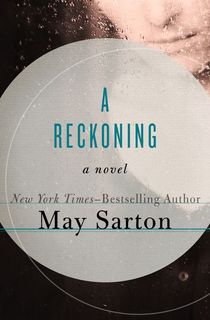 A Reckoning
Upon learning that she has an incurable, terminal illness, Laura Spelman begins to examine her life, and all of the decisions and relationships she's made over the years. It's during this reflection that Laura realizes all of her meaningful connections have been with women—whether it was her headstrong daughter, her cherished aunt, or a young lesbian writer she took under her wing. As her life begins to tick away, Laura learns that she still has time to continue cultivating impactful connections before she meets her end.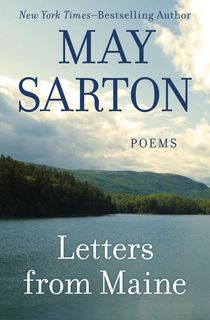 Letters from Maine
This book of poetry highlights some of Sarton's best work. The poems in this collection are divided into three sections titled, "Letters from Maine," "A Winter Garland," and "Letters to Myself." In these poems, Sarton releases a slew of emotions that are beautifully captured in powerful words that spark images of the rough, yet breathtaking coastline of Maine. Focusing on newfound love, Sarton is reinvigorated at the thought of wanting, and being wanted by, another person. Devoted fans of Sarton's poetry are guaranteed to feel warm as Sarton explores the tough, yet beautiful side of nature and life's pleasures.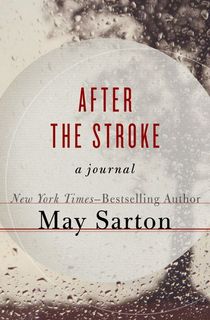 After the Stroke
After suffering from a stroke at 73 years old, Sarton began to journal her thoughts and feelings surrounding the aftermath of the life-altering event. Details in this personal recollection of events include the changing of seasons, her pets, and her day-to-day life; dotted with references to the stroke, and how these daily activities have changed since the event.
Even during times in which the illness made it difficult to write, Sarton pushed through it and managed to include an entry every day during this time period. In addition to the physical difficulties of dealing with her sickness, Sarton began to loathe her isolation, and wished the feeling of loneliness would disappear. Despite her growing fear of her own mortality, Sarton manages to powerfully capture the small things that make life manageable—things that many of us shouldn't take for granted.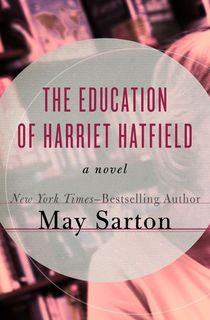 The Education of Harriet Hatfield
After her partner of 30 years passes away, Harriet finds herself feeling lost and confused without her lover's guidance. One night, Harriet decides that opening a bookstore for her blue-collar Boston community will help her find her path. After using her partner's inheritance, Harriet successfully opens the store and takes a step in her new life.
Initially, the neighborhood welcomes the new store and are excited about the idea. However, some members in the community don't feel the same way—vandalizing the storefront and sending homophobic hate mail to Harriet. Determined to not let the ignorance of her fellow neighbors take her down, Harriet vows to push through and educate the community on tolerance and compassion.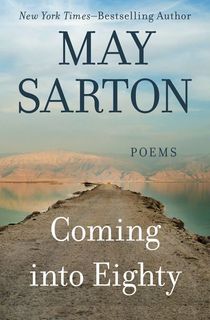 Coming into Eighty
Sarton's Levinson Prize-winning collection of poetry focuses on the celebrated writer coming to terms with her age and mortality. In her final poems, Sarton touches on her daily routines, which includes taking her cat to the vet, in addition to her most treasured memories that she describes with incredible wit and grace. Highlights from the collection include her views on the war in Iraq, as well as the quiet mornings she deeply enjoys in solitude. Coming Into Eighty is a celebration of life in all of its glories and faults that is sure to delight readers.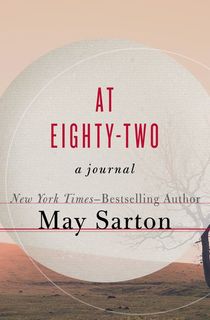 At Eighty-Two
Sarton's final journal contains the writer's last thoughts and reflections on her life. In these entries, Sarton discusses the difficulties that come with age and illness, and how she has learned to cope with these changes. Similar to her poetic style, Sarton hones in on mundane aspects of life, such as leaky roofs and afternoon naps with her cat, and brings them to life with exciting detail.
Larger concepts that the writer muses on include fame, life-long friendships, and what waits for all of us at the end of our lives. As one of Sarton's final pieces of work, this personal account from the poet—just a year before she death—is the deepest dive readers will experience while traversing the mind of Sarton.
This post is sponsored by Open Road Media. Thank you for supporting our partners, who make it possible for Early Bird Books to continue publishing the book stories you love.
Featured photo: Wikimedia Commons