April is National Poetry Month, which means that it's high time to give some love to this rich literary form. Though the brevity of poetry may belie its importance, the truth is that poetry has the ability to transform and inspire, and has enriched countless lives. Poetry has even started making a comeback in the U.S., with spoken word performances gaining popularity and young contemporary poets like Rupi Kaur topping bestseller lists.
On our Facebook page, we asked you to tell us about your favorite poems. We've created a curated list of your responses below. For the most part, our readers seem to enjoy the classics—poems from the 19th and 20th centuries that remain relevant and evocative today. From verses of love and exaltations of nature to supernatural tales, check out the list below of our audience's favorite poems.
Related: 8 Stunning Poetry Collection Books Like Milk and Honey
The Road Not Taken and Other Poems
Submitted by: JuneAllyson C. & Sue C.
The votes are in, and Robert Frost is clearly a favorite among our readers. Though "The Road Not Taken" took the lead, "Stopping by Woods on a Snowy Evening" and "Nothing Gold Can Stay" deserve honorable mentions. Thanks to Jean M. and Michelle K. for submitting these equally memorable gems from Frost.
"[The Road Not Taken] is a poem highlighting the fact that we all have important decisions to make in our lives. Frost implies that we are known by the decisions we make. I really like all of Frost's poetry, but this one is a favorite." —JuneAllyson C.
Related: The 36 Most Famous Poems Ever Written in the English Language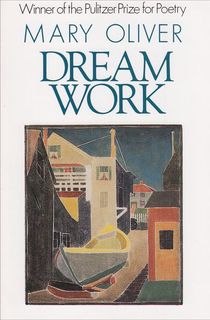 Dream Work
Submitted by: Michelle K.
American poet Mary Oliver was profoundly inspired by the natural world, especially in her adopted home of New England. "Wild Geese" expresses a deep appreciation for nature and its ability to heal despair.
Byron: Poems
Submitted by: Maria A.
Lord Byron is one of the most widely read poets from the Romantic movement. This poem is said to have been inspired by Anne Beatrix Wilmot, the wife of Lord Byron's first cousin. They met at a party in 1814 and Lord Byron was struck by her unusual beauty.
Related: 15 Best Love Poems of All Time
"If You Were Coming in the Fall"
Hope Is the Thing with Feathers
Submitted by: Veronica B.
Emily Dickinson was a prolific poet whose true talents were only recognized after her death in 1886. Though she was a social recluse and never married, this love poem proves that her shyness masked a tender and passionate side.
Related: 11 Poetry Collections That Even Non-Poetry Readers Will Enjoy
Great Tales and Poems
Submitted by: Sharon W.
Best known for his tales of mystery and the macabre, Edgar Allan Poe published "The Raven" in 1845. The haunting poem tells of a young man in mourning who has a spooky late-night visit from an enigmatic raven.
Goblin Market and Other Poems
Submitted by: Alixandra W.
This narrative poem by Victorian poet Christina Rossetti tells the strange tale of two sisters and their encounter with river goblins. One sister is tempted to buy the fruit the goblins sell, and falls dangerously ill after consuming it. Ultimately, the sisters' love for one another helps them triumph over the goblins.
Related: 20 Quotes From Your Favorite Poets
Sailing Alone Around the Room
Submitted by: Elaine K.
Poet Laureate Billy Collins has written some of the most accessible poetry of our time. "On Turning Ten" is a simple yet evocative work that captures the melancholy of growing older and leaving the simplicity of your younger years behind.
Related: The Best Sad Poetry Books
Noël Coward Collected Verse
Submitted by: Townsend S.
This poem is guaranteed to tug at your heartstrings. English poet Noël Coward describes how his intensity drives lovers away, and captures the feeling of foreboding that accompanies being vulnerable and falling in love.