First published in 2012, The Fault in Our Stars by John Green made waves within YA lit. The tragic love story of Hazel and Augustus made us laugh and cry too many times to count, inspiring an entire generation of readers to further explore the charms of the romance genre. The novel was even made into a 2014 film starring Shailene Woodley and Ansel Elgort, a critically acclaimed adaptation that brought this unforgettable story to the big screen—and, of course, introduced us to Charli XCX's summer jam "Boom Clap".
Pop culture aside, The Fault in Our Stars shares many themes with other strong YA books. If you're searching for books that feature bittersweet romance, coming to terms with loss, and realistic depictions of young adults—some of the most iconic elements of The Fault in Our Stars—you've come to the right place. Whether it's the romance between Hazel and Augustus that had you in tears, or Hazel's moving character arc that made you feel whole, check out these seven books that are sure to spark some emotional reading sessions.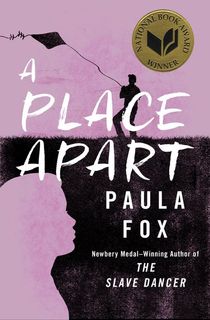 A Place Apart
This National Book Award winner by Paula Fox centers around Victoria Finch, a teen who is mourning the tragic loss of her father. After his death, Victoria and her mother move to a new town, where Victoria is forced to make new friends. Victoria struggles to connect with other people—until she meets Hugh Todd, a charming and positive boy who's in charge of the school's drama club. When Hugh becomes invested in Victoria's writing abilities, he encourages her every step of the way and reminds her to keep challenging herself. As the two grow closer, Victoria gains a deeper level of introspection in a moving storyline that will remind readers of Hazel's journey in The Fault in Our Stars.
Related: 9 Delectable Book and Wine Pairings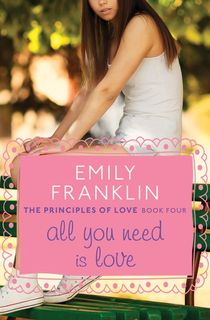 All You Need Is Love
This book is another example of moving character growth through loss, a theme The Fault in Our Stars excelled at. In All You Need is Love, Love Bukowski returns from an amazing semester in London to her hometown in the United States, where everything has changed. Her dad has a new girlfriend, her ex-boyfriend Jacob is back in her life, and her Aunt Mable is fighting breast cancer. With so much on her plate, Love is overwhelmed and confused as she tries to navigate this familiar, yet very different world that she left behind a few months ago. But as she stands by her aunt's side, she begins to learn important information regarding her estranged mother. Fueled by the desire to find stability, Love is forced to confront her deepest fears and step into her own identity.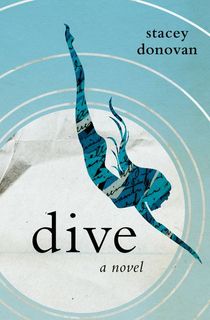 Dive
When Hazel met Augustus in The Fault in Our Stars, she gained the confidence to come out of her shell and be true to herself. This novel by Stacy Donovan follows a similar structure. Virginia "V" Dunn is a teen struggling with a tough home life. Her dog was hurt in an accident, her mom's alcoholism is worsening, and now her father is extremely sick with a life-threatening disease. On top of this, she also develops a crush on Jane, a girl who has become a beacon of light and hope in V's dark life. Even though V is aware of her feelings, she is still confused about her sexuality, and furthermore, her identity. But Jane is such a positive force in her life that V is willing to give their blossoming relationship a shot, no matter what it takes.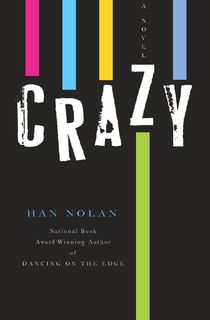 Crazy
Mortality is one of the central themes of The Fault in Our Stars, and one that really hits home for people who have dealt with loss. This National Book Award-winning novel by Han Nolan deals with the same topic through the eyes of a 15-year-old named Jason. After his mother dies, Jason's father struggles to cope with the loss, and his mental health starts to falter. When things get dicey at home, Jason relies on a group of imaginary friends to help him deal with his grief and anxiety. While this might offer some temporary relief, things at home soon take a turn for the worse, prompting Jason to seek help from the flesh-and-blood people in his life to make it through.
Will Grayson, Will Grayson
While a little more lighthearted than The Fault in Our Stars, this novel by David Levithan and John Green retains many elements from the latter's popular romance book. The story is conveyed through the perspectives of two separate characters who both share the same name: Will Grayson. One of the Will Graysons is a gay teen who is trying to navigate his sexuality, while the other Will Grayson is a straight teen who keeps to himself and tries to skate by unnoticed. Both characters go through their own separate challenges, which ultimately test their values and lead them down the road to self-discovery. Fans of The Fault in Our Stars and John Green definitely won't want to miss out on this page-turner.
Five Feet Apart
Take The Fault in Our Stars, crank the intensity up to ten, add a little more heartbreak, and you'll get this New York Times bestselling novel. Five Feet Apart follows Stella Grant and Will Newman, two teens who both have cystic fibrosis. Stella and Will meet at the hospital where they're being treated, and there's an irresistible spark that compels them to be near each other. However, their respective immunocompromised states prohibit Stella and Will from being any less than six feet apart from each other at all times, in order to prevent passing along anything infectious. But as the two continue to long for each other, five feet apart doesn't sound too risky...right?
Simon vs. the Homo Sapiens Agenda
Simon vs. the Homo Sapiens Agenda is a YA novel that doesn't riddle itself in tragedy, instead borrowing the life-altering romance theme from The Fault in Our Stars and giving it a bright and colorful transformation. This novel follows Simon Spier, a 16-year-old gay boy who exchanges secret emails with another closeted teen at his school. The two share their innermost thoughts and feelings about their lives and sexual identities, and eventually begin to develop an attraction towards each other. But one day, these emails wind up in the wrong hands, and another student begins blackmailing Simon. Now in a tricky situation, Simon can either comply with his blackmailer's demands, or get thrown out of the closet and expose another boy in the process.
This post is sponsored by Open Road Media. Thank you for supporting our partners, who make it possible for Early Bird Books to continue publishing the book stories you love.
Featured still from "The Fault in Our Stars" via 20th Century Fox