The month of June is not only a time to enthusiastically wave the rainbow flag while celebrating Pride Month, but also to showcase the classic works of LGBTQ literature that paved the way for the ever-growing LGBTQ section of bookstores. No matter their sexual orientation or gender identity, these strong, diverse protagonists challenge readers and change minds every time someone cracks open one of these books.
Related: LGBT Authors to Read Year-Round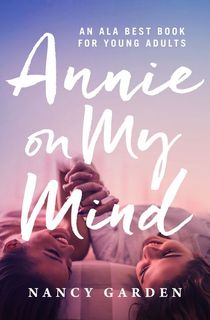 Annie on My Mind
Published in 1982, Annie on My Mind was one of the first young adult books to positively portray a lesbian relationship. When New York teens Liza and Annie meet at the Metropolitan Museum of Art, they immediately click. It seems like the start of a wonderful friendship―until the girls realize that they're actually falling in love. Though they face pressure from friends, families, and their respective high schools, Liza and Annie promise to be true to one another. An equally groundbreaking and heartwarming novel, School Library Journal has said of Annie on My Mind, "No single work has done more for young adult LGBT fiction than this classic."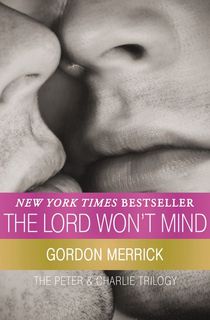 The Lord Won't Mind
Set in the late 1930s, this New York Times bestseller is a timeless love story featuring a simmering attraction between two young men. Showered with gifts and attention by his doting grandmother, Charlie Mills has always been encouraged to pursue a traditional way of life: find a nice girl, get married, and settle down. However, Charlie's plans change when he meets Peter Martin. Charlie realizes that Peter is all he's ever wanted. But is he willing to give up the emotional and financial support of his family to pursue his one true love?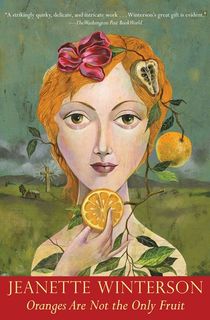 Oranges Are Not the Only Fruit
Adopted by Evangelicals, young orphan Jeanette Winterson assimilates neatly into her new world of praying, singing, and embroidering grim religious mottos for Jesus. However, Jeanette soon realizes that she's different from the rest of the family and community: she likes girls. As she comes to not only acknowledge, but embrace this fact, Jeanette ruffles a few feathers as she unapologetically insists on being true to herself. Originally published in 1985, this coming-of-age novel makes for an unforgettable story about adolescent love and freedom.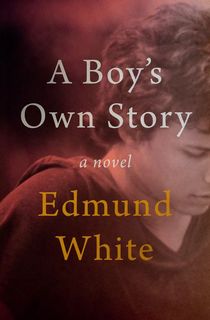 A Boy's Own Story
Edmund White's semi-autobiographical A Boy's Own Story shares one boy's heartbreaking portrait of what it means to grow up. The novel's unnamed narrator, now in his 40s, recounts his adolescence in the Midwest as a 14-year-old, deeply self-conscious and keenly aware of being an outsider as he navigates first love, bullying from peers, and a rocky relationship with his father. Looking back on his experiences, the narrator notes, "I see now that what I wanted was to be loved by men and to love them back but not be a homosexual." For boys in the 1950s, the narrator's desires were unthinkable to those who simply did not understand. The first in a trilogy published in the 1980s, A Boy's Own Story became an instant classic for its pioneering portrayal of homosexuality.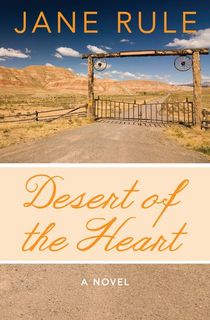 Desert of the Heart
The New York Times hailed this novel as "a landmark work of lesbian fiction." Against the backdrop of Reno, Nevada, in the late 1950s, Rule tells the story of a love affair between two women. Evelyn Hall goes to Reno to obtain a divorce, putting an end to her disastrous 16-year marriage, when she meets Ann Childs, a casino worker fifteen years her junior. At a time when lesbian relationships were only being featured in pulp novels, Jane Rule broke new ground with the publication of this complex exploration of a lesbian relationship—examining the conflict between convention and freedom.
Related: 10 Impactful Books by Diverse Voices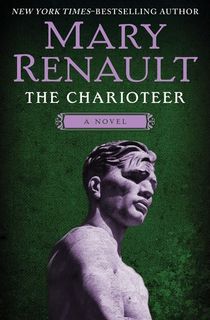 The Charioteer
After being wounded in World War II, Laurie Odell is sent back home to a rural British hospital where Andrew, an orderly, works. As the two men find solace together, their friendship blooms into an unspoken romance. But when a more experienced friend of Laurie's re-enters the picture and draws him into the homosexual subculture of the British military, Andrew and Laurie's relationship is tested. Laurie is faced with the decision to choose between the sweet ideals of innocence or the distinct pleasures of experience. Celebrated for its literary brilliance and sincere depiction of complex human emotions, The Charioteer is a landmark novel that laid the foundation for gay literary fiction.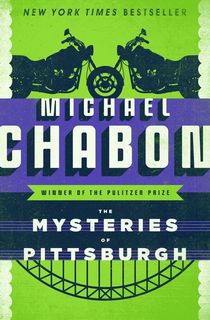 The Mysteries of Pittsburgh
Recent graduate Art Bechstein doesn't know what he wants to do with his life, but he knows he wants nothing to do with the life his father created as a mob money launderer. This coming-of-age story chronicles a single summer as Art hopes for an adventure before he commits to the rest of his life. Complex relationships, confusion over his sexual identity, and the pressure of organized crime life become entangled, causing a series of unforeseen consequences that will leave Art forever changed.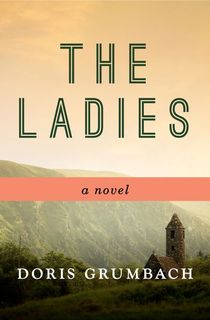 The Ladies
This touching, imaginative retelling focuses on the history of two compelling women: Eleanor Butler and Sarah Ponsonby. The "Ladies of Llangollen" defied all conventions in the late 18th century and eloped to Wales as a married couple, where they forged "Plas Newydd," a romantic paradise with a simple country cottage and a few acres of land. They lived in utter solitude until the world eventually discovered them and journeyed to Wales to witness the women's courage to simply be themselves.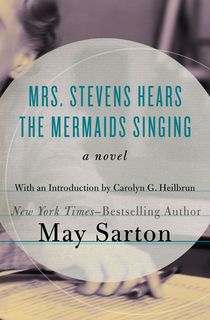 Mrs. Stevens Hears the Mermaids Singing
Hailed as May Sarton's most important novel, Mrs. Stevens Hears the Mermaids Singing concerns 70-year-old feminist poet and lesbian Hilary Stevens, who receives renewed attention for the upcoming release of her new collection of poems. During the interview with two writers from a literary magazine, Hilary discusses her life, work, and relationships with men and women, while also aiding a friend in overcoming his anxiety over being gay and channeling his creative passions.
Related: May Sarton's Greatest Works: 12 Books That Will Move You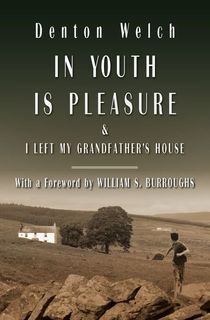 In Youth Is Pleasure
Based closely on Denton Welch's own experiences, In Youth Is Pleasure recounts the transformative summer vacation of Orvil Pym. Orvil is a sensitive, withdrawn 15-year-old who has just experienced his first miserable year at public school, in this beautiful and unassuming coming-of-age novel.
Related: 8 YA Books We Can't Put Down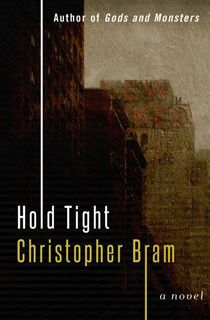 Hold Tight
From the author who inspired the Academy Award-winning movie Gods and Monsters, Hold Tight follows a World War II sailor working in a New York City brothel—for his country. After being arrested in a gay brothel during a raid, Seaman Second Class Hank Fayette doesn't understand why his homosexuality is grounds for imprisonment. The brothel that was raided happens to be a hangout for Nazi spies, so the Navy sends Hank undercover as a prostitute. But when Hank becomes friendly with a black teenager, nothing goes as planned.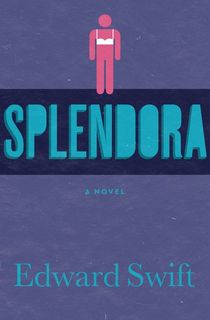 Splendora
The new librarian in small-town Splendora, Texas has a big secret. Miss Jessie Gatewood has bigger plans than just shelving books—hidden desires and a surprising plan for vengeance lurk beneath her days filled with makeovers for the local ladies and winning the heart of Splendora's Baptist minister.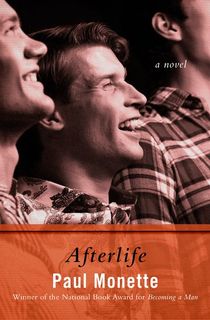 Afterlife
Three men from various backgrounds meet weekly to discuss how to go on with their lives despite the hanging sword of being HIV positive. They are all widowers, and each of their lovers died of AIDS in a Los Angeles hospital within a week of one another. Afterlife finds Paul Monette at his most autobiographical, portraying men in a situation that he himself experienced, and shared before in his National Book Award-winning memoir Becoming A Man.
Keep Reading: 10 Queer Books to Celebrate Pride Month
This post is sponsored by Open Road Media. Thank you for supporting our partners, who make it possible for Early Bird Books to continue publishing the book stories you love.
Featured photo: torbakhopper / Flickr (CC)