The first two seasons of HBO's adaptation of Elena Ferrante's Neapolitan quartet captivated viewers from the start. With the heart-rending stories of Elena and Lila keeping us on the edge of our seats, it is no wonder Ferrante's novels beautifully transformed into television. HBO's My Brilliant Friend may be the first adaptation of Ferrante's novels, but after its success it certainly is not the last. Netflix has already announced it will be (also in Italian) of Ferrante's The Lying Life of Adults.
If you are anything like us, we are patiently awaiting (or at least trying to) for HBO to release season three of My Brilliant Friend. As the anticipation of another intense and exceptional season grows, it may help to pass the time with , or to pick up one of the following books that have a similar spirit to the show. No matter which you pick, each of these novels is bound to have you just as engrossed as the story of Elena and Lila.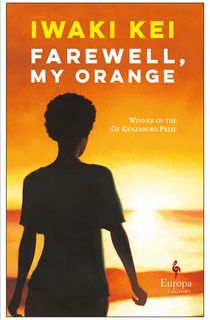 Farewell, My Orange
In Iwaki Kei's novel, two women find strength through challenging times in their newly formed friendship. Salimah, a single mother of two, has just moved her family to Australia from their native country of Nigeria. When Salimah signs up for a local ESL class, she meets Sayuri, a research assistant at the university who came to Australia from Japan with her husband and their infant daughter.
As the women face hardships and loss, they learn to depend on each other to overcome adversities in their new environment.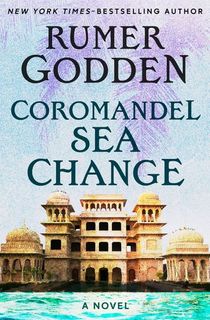 Coromandel Sea Change
Mary and Blaise are a young English couple traveling to India to celebrate their honeymoon. They choose to stay at Patna Hall, a popular destination for vacationers on the Coromandel coast, owned by the wise and lovely Auntie Sanni.
With an election happening soon the hotel is packed, and Mary finds herself marveling at Indian life and its politics. When Mary meets local politician Krishnan, tensions and problems between the newlyweds intensify.
Auntie Sanni has always been able to entertain and give her guests perfection, but in this trying climate even she is unsure she can keep the peace.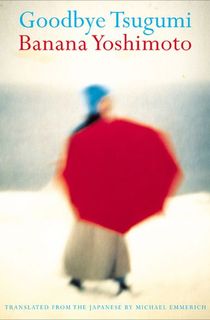 Goodbye Tsugumi
In Yoshimoto's novel, the complicated friendship of cousins Maria and Tsugumi is tested as they face reality. Maria and her mother are soon to leave their seaside hometown for Tokyo to be with her father, and the cousins are to spend one final summer by the sea together.
However, with this change looming over them, Maria prepares for her new life of going to university, meeting adulthood, and having a "traditional" family while Tsugumi discovers her own strength and potential along with love.
With Goodbye Tsugumi, Yoshimoto shows the extraordinary talent of one of the world's finest young writers.
Related: 11 Books to Introduce You to Modern Japanese Fiction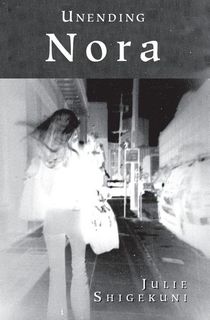 Unending Nora
Author Julie Shigekuni weaves together the coming of age stories of four women all living through the after-affects of internment camps in California.
A community bound together by pain and a pressure to assimilate to their oppressor's culture has shaped these women's lives and have given them ideas of what life "should look like." Nora, being raised a devout Catholic, experiences sexual intimacy for the first time and then mysteriously disappears.
Her only friends, Caroline and Melissa, are then forced to decide just how much they can sacrifice in order to find Nora.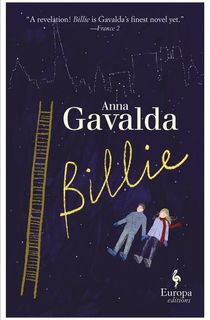 Billie
We meet characters Billie and Franck trapped in the Cévennes National Park of France. Franck is injured, and with nightfall approaching Billie recounts stories of the life they have shared and how their family came to be.
Billie, originally from an abusive household, does anything to get away, as does Franck who faces judgement and bigotry from both his father and peers. Upon first meeting, Billie and Franck become each other's chosen family and stay through the good and the bad.
Translated into more than twenty-five languages, Billie is a beautifully crafted novel that conveys a positive message about overcoming life's trials.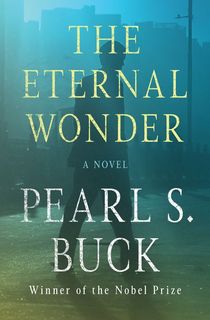 The Eternal Wonder
Found 40 years after Pearl S. Buck's death, this coming of age story follows a gifted man Rann and his worldwide travels in search of purpose. The goal is to combine his extraordinary intellect with the world around him.
In Paris, Rann meets Stephanie Kung, a young, intelligent woman living with her Chinese father. Stephanie has no contact with her American mother, yet her mixed heritage creates alienation and loneliness for Stephanie.
Both Rann and Stephanie search for their sense of identity and face long periods of separation until a final reconciliation that ends in a way no one expects.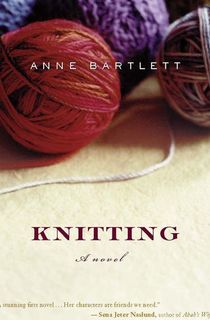 Knitting
Sandra and Martha spark a friendship by chance. Sandra is relearning to face the world after the death of her husband. She is a tough and intelligent woman but struggles with the new reality of being alone.
Martha, a self-taught textile artist, is Sandra's opposite, passing her time knitting beautiful and intricate pieces full of hidden personal meaning. Both women learn to face their adversities by collaborating and depending on their newfound friendship.
"In the tradition of Anita Brookner and Barbara Pym, Anne Bartlett has written a sly, stirring look at women's lives" (Meg Wolitzer, author of The Female Persuasion).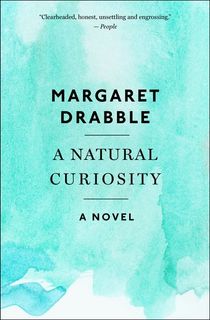 A Natural Curiosity
This novel follows the stories of three Cambridge-educated women and the challenges they face in Margaret Thatcher's England.
As one woman's social work forces her to befriend a convicted murderer, another finds herself involved in a strange affair after a husband's suicide, and the third must rescue a friend kidnapped by terrorists. Their intertwined obstacles force them to find strength, justice, and freedom.
"[Drabble] invites us to see beyond the filth and horror of modern life to the world of possibilities in our own lives, where we also have the power to write our own endings." —Winnipeg Free Press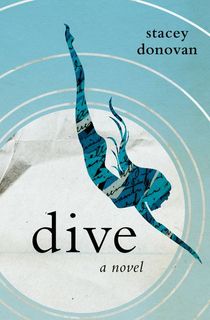 Dive
Stacey Donovan's poignant young adult novel explores the rawness of life's most difficult obstacles: death, family, friends, love, and betrayal.
Virginia "V" Dunn's entire world turns upside down after a hit-and-run leaves her beloved dog injured. Her best friend begins ignoring her, her mother's drinking worsens, and her father suddenly becomes ill.
V feels completely alone until she meets Jane. Jane's ability to enchant V and turn her away from all she knows leads V to a realization of who she truly is. This complex and lyrical coming-of-age novel portrays the messiness of teenage life as V learns to confront her problems.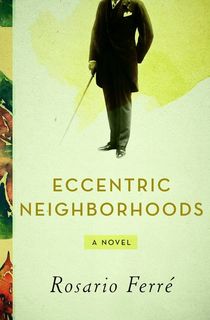 Eccentric Neighborhoods
In this family saga, Elvira Vernet narrates her journey to discovering the truth of her parents and their family. Her mother, Clarissa Rivas de Santillana, was born into a life of wealth and privilege. Her father, Aurelio Vernet, was raised by a Cuban immigrant in an extremely strict household.
As Puerto Rico fights for independence, Aurelio finds himself in a position of political power. The family begins to face issues of violence, infidelity, and sacrifice.
A "colorful family saga" set against the dramatic historical backdrop of twentieth-century Puerto Rico, from an author nominated for the National Book Award (Kirkus Reviews).
Featured still from "My Brilliant Friend" via HBO.