Recently, books about immigration have been a hot topic, thanks to Oprah choosing American Dirt for her book club. The novel tells the story of a Mexican woman and her 8-year-old son, who must flee to the U.S. after a local drug cartel guns down most of their family. And while some have praised the book for its beautiful storytelling—the cover touts a review from American mystery author Don Winslow, who says the novel is "A Grapes of Wrath for our times"—others claim it reinforces harmful stereotypes and is an example of cultural appropriation.
The latter is a possibility author Jeanine Cummins was aware of; in the book's author's note, she wrote "I was worried that, as a nonmigrant and non-Mexican, I had no business writing a book set almost entirely in Mexico, set entirely among migrants." Her harshest critics would agree with this—or more specifically, take issue with the praise that has been heaped upon the book as a "great immigrant novel."
Los Angeles Times writer Esmeralda Bermudez has been especially clear on this point, stating that the main character is unlike any of the thousands of immigrants she's interviewed in 17 years of journalism, and that the book's story is "a wonderful, melodramatic telenovela, something I would love watching for cheap entertainment, like a narco-thriller on Netflix. But this should not be called by anyone 'the great immigrant novel, the story of our time, The Grapes of Wrath.'"
Many other Latinx writers have similar sentiments, and also pointed out how the success of novels like American Dirt have contributed to a publishing industry where there is less attention given to books by contemporary Mexican authors.
Related: 10 Essential Authors of Chicano Literature
However you feel about the American Dirt controversy, there is little doubt that stories about immigration are becoming more, not less, relevant. News about immigration policy and tragic stories about impacted individuals have dominated news outlets for the past few years. Families seeking asylum are being separated at the US-Mexico border. Children are being thrown into overcrowded, understaffed, glorified detention centers. Parents are being deported without their children. The Trump administration attempted to build a wall.
Since the 1960s, the United States has been the top destination for international migrants, but immigrants have been a huge part of the U.S. since its founding. A nation often referred to as a melting pot, the U.S is made up of immigrants. Nearly half of all immigrants living in the United States are originally from Latin America, and approximately a quarter are from South and East Asian countries.
The following authors either know—on a personal level—what it is like to migrate to the United States and start a whole new life, or have done their research by interviewing those who have. Read their powerful stories in these 15 books.
Related: An Interview with Manju Kapur, Bestselling Indian Author
\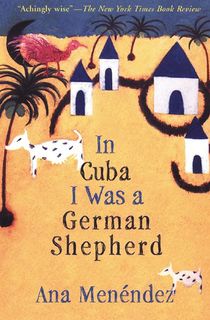 In Cuba I Was a German Shepherd
This book of eleven short stories encapsulates the Cuban immigrant experience as each of its characters become acquainted with their new lives in the United States. Described as both "tender and sharp-fanged" (LA Weekly), Menéndez shrewdly uses her writing skills to explore the question of whether anyone is truly capable of starting over and outrunning their past.
Related: Short Story Collections That Belong on Every Novel Reader's Shelf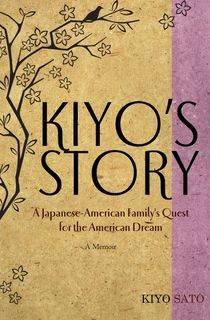 Kiyo's Story: A Japanese-American Family's Quest for the American Dream
In the early 1900s, Shinji Sato left Japan to settle in California. And once he found his footing, he sent for his wife Tomomi. Together in the United States, the couple had nine children. The whole family labored on their farm, building a bustling business. It seemed they were living the American Dream…until World War II began.
When their eldest daughter, Kiyo, was 18, the entire family was sent to Poston Internment Camp. Kiyo's Story tells the hardship the Satos endured in the internment camp, and the discrimination they faced after being released.
Related: 10 Books That Reveal What It's Like to Be a Person of Color in America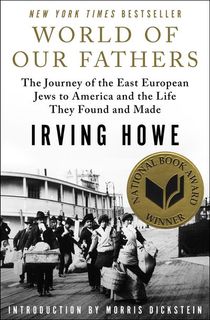 World of Our Fathers
World of Our Fathers examines the lives of the two million Jewish immigrants who passed through Ellis Island in the late 1800s and early 1900s. Many of the immigrants came from poor villages in Poland and Russia, and made their way to Philadelphia, Boston, Chicago, and New York.
In the early years, there were large pockets where Yiddish was continuously spoken in the States, but over time the immigrants were assimilated: they learned English, they got jobs working in factories, and they sent their children to school. World of Our Fathers provides an overview of the migration of these many European Jews, and the important historical and social events that impacted their experience.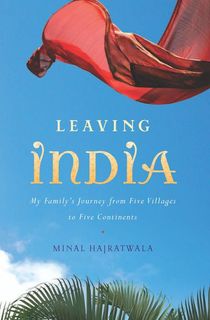 Leaving India
Leaving India is the immigration story of Minal Hajratwala's family, which is now spread throughout nine countries spanning five continents. The story begins with her great grandfather Motiram, who migrated from British-occupied India to Fiji. There, he transformed from a simple tailor into a department store mogul.
Hajratwala seamlessly weaves her family's very personal stories with explanations of the significant historical events that impacted her family's decisions—including colonialism, apartheid, Gandhi's activism, and American immigration policy. Although the story is Hajratwala's own, her memoir is universal. It begs the questions: Why did we leave? What did we lose? What did we gain? And, was it worth it?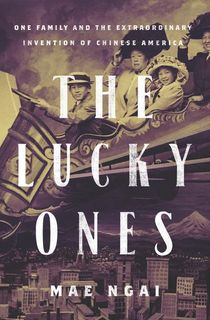 The Lucky Ones
Through the story of one family, Mae Ngai captures the essence of migrating from China to America. In The Lucky Ones, Ngai shares the legacy of the Tape family, which spans three generations. It begins in 1864 with Jeu Dip, who left Southern China at 12 and became Joseph Tape in San Francisco.
The Tapes are among the first to become middle-class Chinese Americans, an entirely new element of the social strata. The family continued to break ground when young Mamie Tape tried to attend California schools, sparking the landmark decision Tape V. Hurley, and when they became involved in the 1904 World's Fair, effectively crafting an image of Chinese culture that would appeal to the American public.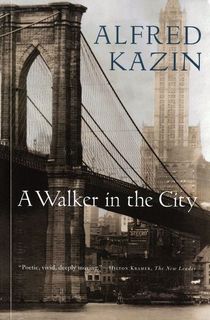 A Walker in the City
In A Walker in the City, Alfred Kazin vividly details his memories of his childhood in Brooklyn. A first-generation Jewish American, Kazin grew up in a tenement surrounded by other Polish and Russian immigrants. Though not an immigrant himself, Kazin paints a beautiful picture of immigrant life in the early 20th century. A Walker in the City will transport you nearly 100 years into the past, and you'll find yourself smelling the half-sour pickles, feeling the stiffening summer heat, and hearing the fluttering of newspapers.
Enrique's Journey
Enrique's Journey began as a Pulitzer Prize-winning feature in the Los Angeles Times. The story that humanized the debate over immigration policy was turned into a best-selling book. Enrique's Journey follows a young Honduran boy as he travels to the U.S. in search of his mother who traveled there 11 years earlier to find work.
Enrique's journey is anything but easy. Through his travels, he overcomes unbelievable hardships as he attempts to reunite with his mother and find a better life for himself. Powerful and gripping, this book based on a true story provides an in-depth look at what life is truly like for immigrant families.
Not for Everyday Use
Elizabeth Nunez is a distinguished author and professor who migrated from Trinidad to the United States when she was 19 years old. Not for Everyday Use begins when she receives a call that her mother has passed away. As Nunez returns to her native Trinidad and grieves, she begins to reflect on her relationship with her family and her experience as an immigrant.
Through the lens of her parents' marriage and life with nine children, she considers the impact of culture, race, and religion. Not for Everyday Use is a glimpse into Nunez's brain that tells a potent story of familial hardship and severe racism.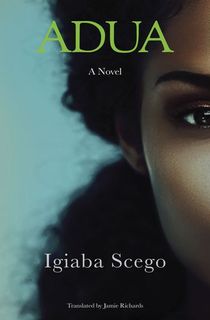 Adua
Somalia-born Italian writer Igiaba Scego tells the fictional story of Adua, an immigrant who has lived in Italy for the past forty years. Adua came to Rome with dreams of being a film star, and with hopes of escaping her father and her oppressive home country.
"This book depicts the soul and the body of a daughter and a father, illuminating words that are used every day and swiftly emptied of meaning: migrants, diaspora, refugees, separation, hope, humiliation, death" (Panorama).
Undocumented
Alongside his parents and his brother, Dan-el Padilla Peralta moved from Santo Domingo to New York City. The family originally came with visas, which eventually lapsed. Dan-el's father returned to the Dominican Republic, but his mother was determined to raise her sons in the States. The three of them – Dan-el, his brother, and his mother – remained in New York as undocumented immigrants. Without papers, his mother struggled to provide for her children, and they quickly found themselves living in a homeless shelter.
Despite growing up as an undocumented immigrant on the dangerous streets of East Harlem, Dan-el flourished—ultimately earning a scholarship to a prestigious private school and going on to attend Princeton University, where he was named salutatorian. Dan-el truly embodies the American Dream, and his memoir is an uplifting journey.
The Devil's Highway
In May 2011, 26 Mexican men began a journey across the border and through an area of the Arizona desert known as The Devil's Highway. Only 12 succeeded in reaching the other side. The 14 men who did not, known as the Yuma 14, fell victim to U.S. Border Patrol, Mexican Federales, American civilians who decided to take the law into their own hands, rattlesnakes, hypothermia, and the powerful desert sun. In The Devil's Highway, Luis Alberto Urrea recounts the story of the 26 men, detailing unfathomable hardship and the turmoil of the U.S.-Mexican border.
Purpose
Today, Wyclef Jean is a multi-platinum musician and producer, but his story begins as a young boy in Haiti—the poorest country in the Western Hemisphere. When he was still a small child, his parents left him and his brother with extended family and migrated to the United States. Once they had secured green cards, they brought Wyclef and his brother to the States with them. Purpose is Jean's evolution from a boy left behind in Haiti to the famous musician who returned to his home country to provide aid in the wake of the catastrophic 2010 earthquake.
Brother, I'm Dying
Edwidge Danticat, the daughter of a cab driver and a seamstress, was born in Haiti in 1969. When she was four, her parents left her with an uncle and moved to the United States. For the next eight years, she wondered if she was ever going to be reunited with her parents. But when she was 12, they finally brought her to live with them in Brooklyn, where she struggled to acclimate to her new surroundings and turned to writing for comfort. Nearly 40 years later, when her father became terminally ill, Danticat wrote Brother, I'm Dying, to preserve and share her family's story.
The Death of Josseline
A resident of Tucson, Arizona, Margaret Regan has spent much time at the Arizona-Mexico border, reporting on major events and collecting immigrants' stories. Using her unique inside perspective, Regan compiled the powerful stories to create The Death of Josseline. The book is named for a 14-year-old from El Salvador named Josseline who was left for dead on the migrant trail. Regan uses her own experience, and those she has seen, to make a powerful political statement about the situation at the Arizona border.
Barefoot Heart
Barefoot Heart is the story of Elva Treviño Hart's childhood in a family of migrant farm workers. She gives readers an inside look into the reality of life as an immigrant day laborer living in a place where there is rampant racism and discrimination. Hart also shares the strength her family found within one another to continue working towards a better life. Barefoot Heart is a heart-wrenching portrait of life as a Latina immigrant.
Related: Re-Reading John Steinbeck's The Harvest Gypsies During COVID-19
This post is sponsored by Open Road Media. Thank you for supporting our partners, who make it possible for Early Bird Books to continue publishing the book stories you love.
Featured photo: Cover of "Enrique's Journey," by Sonia Nazario