If someone were to catch a glimpse of my bookshelf during our now ubiquitous virtual meetings, they would certainly notice a theme to my selections. I own many food-related books, from cookbooks to memoirs to novels. I am a proud foodie and I propose that there are a great many tomes that should belong to a genre of the same name. Foodie: any work that celebrates food as not only sustenance but also as a sensational story-teller.
Besides the delectable depictions of cuisine, Foodie books chronicle how central food is to who we are as humans and the manner in which we live and love. In fact, my favorite Foodie reads extol brave women discovering and expressing themselves with a little help from the tastiest of eats. Here is a list of ten.
(Word of warning: Don't read these books on an empty stomach. Go grab yourself a scrumptious snack and get lost in some yummy herstory!)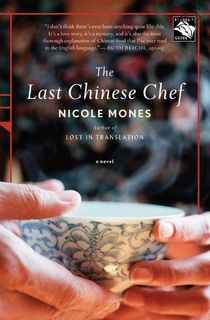 The Last Chinese Chef
Still mourning the sudden loss of her husband, food reporter Maggie is confronted with the stunning possibility that he fathered a child in China. Unsure of the man she married, their relationship and her own identity, Maggie is unmoored. Assigned to write a piece on an up-and-coming American-Chinese chef, she decides to travel abroad ostensibly to unearth the secrets of others, but in doing so reclaims herself.
The author of Lost in Translation weaves a mini-course on authentic Chinese cuisine into this page-turning mash up of a mystery and romance.
Supper Club
Roberta is a twentysomething, introverted British woman who is dealing with personal trauma. Or rather more accurately, not dealing with it. Supper Club is born out of the first real friendship of her life with the like-minded but extroverted Stevie. They decide to host dinner parties with a unique theme and different venue for each one. Their club's exclusive women-only events provide an avenue for each member to manifest her true self with food in both its preparation and consumption.
In Supper Club, the descriptions of the dishes are deliciously explicit in the background of the gradual transformation of Roberta, a woman finally accepting herself as enough.
Rebel Chef
Dominique Crenn is a real-life trailblazer in every sense of the word. Adopted from an orphanage in Paris, she never felt quite right growing up in France with questions about her identity, ethnicity and sexuality. With no training or plan, Crenn ventures to America and begins to discover the incredible chef she was meant to be and the awesome individual she always was. The details of this daring woman staking claim to the male-dominated restaurant kitchen are inspiring as are the tips on cooking peppered into her tale.
The only female chef awarded three Michelin stars in the U.S., Crenn encourages us to stay curious and courageous.
Related: 15 Powerful Books About Immigration
With the Fire on High
Emoni is a seventeen-year-old Afro-Latina single mom, but her story doesn't end there. When a culinary arts class at her high school is offered, she begins to contemplate whether she might have a chance to use her cooking talents for more than just her family and friends. Not to mention, the class culminates in a trip to Spain. Is it too selfish of her to dream of a future of her own while struggling to provide one for her baby girl?
The author of The Poet X lays out tantalizing recipes as breadcrumbs that lure us down the path of choices with Emoni.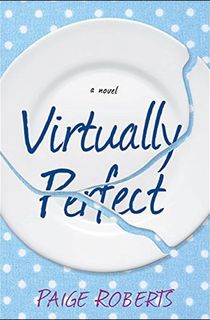 Virtually Perfect
Lizzie, once a star of Food Network, finds herself at rock bottom as she accepts the job of personal chef to the wealthy Sylvester family. While meal planning and prepping in the background, Lizzie observes their entitled daughter, Zoe, who is behind The Clean Life, a brand that is not all that it seems. Lizzie is torn between getting her own reputation re-established as a food celebrity and doing right by the followers of Zoe's brand. With strained relationships of her own, will Lizzie ever recapture her old life?
Virtually Perfect shines a light on the ways in which we educate ourselves about nutrition and on just who should be considered an authority on the subject. Roberts also opens up the dialogue about the darker side of our relationship with food.
Relish
Lucy is a teenager in love…with food. In this graphic novel-style memoir, Lucy illustrates how her parents, a chef and a foodie, raise her with the knowledge of where food comes from and how to not just prepare it, but cherish it. Her appreciation of food is infectious. The colorful panels guiding you through the recipes are worth reading the book alone. Check out the Cheese Cheat Sheet to impress your friends with your next charcuterie. And her mushroom tutorial will forever change the way you cook them!
Follow Lucy through other life stages with her follow-up graphic novel memoirs that take you with her on a trip to France (French Milk) and invite you to her wedding (Something New). Spoiler for both: She is still madly in love with food.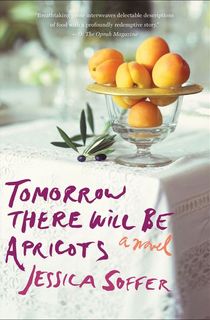 Tomorrow There Will Be Apricots
Lorca, a teen who practices self-injury, and Victoria, an elderly Iraqi Jewish immigrant, seem like the unlikeliest of friends given their age difference, but each is dealing with her own version of suffering. Lorca signs up for cooking lessons to win over her indifferent mother. Victoria agrees to teach them to escape her grief. Through the preparation of Iraqi Jewish dishes such as barmia and shakrlama, Victoria shows Lorca, and herself, that food can provide a path forward to healing, re-connecting to oneself and forging new connections with others.
The book's title, derived from an Arabic saying, foreshadows the book's premise that food can be a harbor of hope even in our most fragile moments.
Kitchens of the Great Midwest
Though she is left by her sommelier mother by choice and her foodie father by illness, Chef Eva always has a nurturer in the food of the Midwest. Eva's story of a self-made woman is told through other's eyes in chapters that associate food with the landmark events and people in her life. While Stradal's choice to omit Eva's direct thoughts may seem frustrating at first, this device allows the reader to step back and observe the role that cuisine plays in forming the strong woman that Eva becomes.
Blending recipes of traditional staples such as peanut butter bars with avant garde concepts like pop-up dining, Kitchens of the Great Midwest is ultimately a love letter to the region's cuisine.
Like Water for Chocolate
Tita is the heroine of this classic 1989 Mexican fairy tale. Forced into the role of caregiver for her mother, Tita can only watch as her true love marries her sister. Her only freedom is in the preparation of family dishes using a gift that is both intimate and powerful. As she cooks, she infuses her creations with the emotion she is feeling at the time, which is then transferred to those who partake in her feasts, leading to both joyful and tragic effects.
Each chapter in Like Water for Chocolate features a recipe for cuisine that becomes as important to the storyline as any of the human characters.
Piglettes
Mireille, Astrid and Hakima are crowned the ugliest girls in their school in a contest invented by a male classmate. They decide to bike from their small French village to Paris, each for personal reasons having nothing to do with getting fit, and inadvertently begin taking back the power to define themselves. The three teens garner the attention of social media influencers and reporters who wonder what their goal is in arriving in the capital on Bastille Day.
The chronicles of the savories and sweets bestowed upon the young ladies along their journey are almost as delicious as the witty and persistent self-proclaimed Piglettes themselves.