Even the best authors can struggle with accurately describing a scene that they can perfectly visualize in their heads. On the opposite end of the spectrum, not many films and TV shows are able to let us experience a character's thoughts the way a book can—this is one of the biggest reasons book to movie adaptations can be so hit and miss.

But the visual medium of graphic novels offers a flexible dimension to storytelling that rivals that of traditional novels, without discarding what we all love from the text. It's unfortunate that comics were dismissed as simple entertainment for adolescents, with criticism peaking in the 70s before a strong push back with now-classic titles to prove the versatility of the format. Ever since, writers and illustrators have proven time and again that a story isn't defined by the medium, and in that regard, the best graphic novels speak for themselves.
Maus: A Survivor's Tale
The first graphic novel to win a Pulitzer Prize, Art Spiegelman's depiction of his life and that of his father solidified that comic books weren't just for teens. A mix of memoir and biography, the book is based on Spiegelman's interviews with his father, Vladek, concerning his time as a Polish Jew during the Holocaust.

The novel pulls out to explore Art's past experiences with his father now that they are contextualized by the trauma he went through, making him question how much of his upbringing was tainted by his father's persecution. A story on parenting, the tribalistic ways humans group themselves, and how tragedies affect us generations after they occur, Maus is a masterwork of visual and literary storytelling.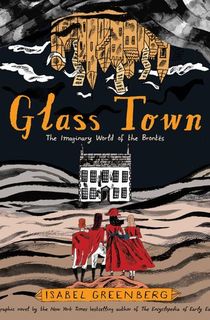 Glass Town
The Brontë sisters have long fascinated readers with their combined literary output. In 2020, Isabel Greenberg published this graphic fiction novel that explores the childhood of the four Brontë children: Charlotte, Branwell, Emily, and Anne.
Picking up in 1825, after the deaths of their eldest siblings, the novel imagines the first world the Brontës created in their grief: Glass Town. "Greenberg pulls Glass Town and its characters directly from the Brontës' juvenilia, giving readers a look into the early creativity of an iconic literary family with a playful visual style that captures the Brontës' enthusiasm as they discover what fiction can do." —AV Club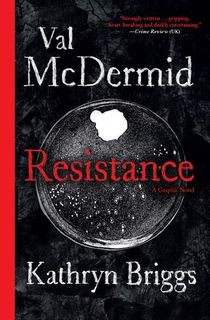 Resistance
Val McDermid is normally known for her crime novels, especially her Karen Pirie series. However, this graphic novel proves she's adept at adopting her storytelling to other media.
Zoe Meadows is taking a break from her stressful reporting career to spend time with her family and friends. This includes a trip to a Scottish music festival, where she plans to help her friends run their food truck. Initially, when some of their customers get sick, many believe it's just food poisoning. But when the illness begins to spread and the body count starts to rise, Zoe realizes the needs to figure out what's happening.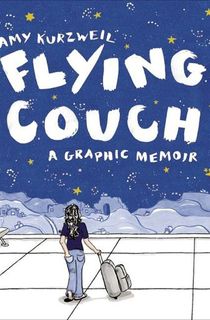 Flying Couch
Both a Kirkus Reviews Best Nonfiction Book of the Year and a New York Times Book Review Editors' Choice pick, this graphic novel is meant for young adults but is touching enough to be compelling for readers of all ages. The conceit is similar to Maus, but from a young woman's point of view.
Touted as a graphic memoir, Amy Kurzweil weaves her own coming-of-age as a young Jewish artist into the narrative of her mother, a psychologist, as well as Bubbe, her grandmother, a World War II survivor who escaped from the Warsaw Ghetto. Captivated by Bubbe's story, Amy turns to her sketchbooks, teaching herself to draw as a way to cope with what she discovers. Entwining the voices and histories of these three wise, hilarious, and very different women, Amy creates a portrait not only of what it means to be part of a family, but also of how each generation bears the imprint of the past.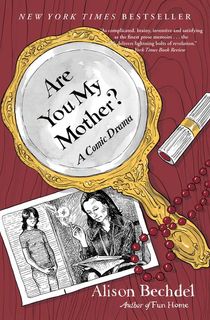 Are You My Mother?
Alison Bechdel (the creator of the famed Bechdel test) is better known for her previous graphic novel, Fun Home, a coming-of-age story regarding her closeted gay father. In this story, Bechdel brings another retelling of her life, this time with her other parent.
While Bechdel had difficulty understanding her mother and the difficult relationship they shared, she begins to unearth a woman who had similar goals and aspirations as herself, who sacrificed the pursuit of artistic talent for her familial relationships.
The Sandman
Now with an audible adaptation, Neil Gaiman's epic series following Morpheus, also known as The Sandman or simply Dream, and is a fantastical dive into the significance of the stories and dreams we cling to. While set in the world of DC Comics' superheroes, it takes on an otherworldly tone. Like many Neil Gaiman books, it's sometimes reflective and thoughtful, other times absurd and hilarious, and oftentimes both—the story and world Gaiman weaves is as horrific as it is beautiful.
Blankets
While the imagery is often calm and easy to admire, the themes of Blankets easily substitute for the tension of flashy visuals. Following characters who must deal with personal demons in order to grow, the midwestern small town serves as a perfect local for a story that initially looks cozy, but feels tense the more you read.
Craig and Raina are able to confide their struggles with a conservative Christian upbringing while covered by a blanket of snow, falling in and out of love as their personal growth puts them at odds with one another.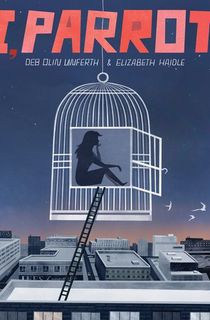 I, Parrot
If there's one thing that graphic novels are suited for, it's telling stories that lean toward the absurd. But the best graphic novels manage to do this while keeping their heart, and Unferth and Haidle combine their talents to strike such a balance in I, Parrot.
When Daphne loses custody of her son, she is willing to do whatever it takes to get him back—even if it means enlisting the help of the wayward love of her life, a trio of housepainters, a flock of passenger pigeons, a landlady from hell, a super-sized bag of mite-killing powder, and more parrots than she knows what to do with. Both poignant and humorous, it's clear why this story was met with such acclaim.

"[Unferth's] language is sly and bitterly funny, matched in mood by Haidle's monochromatic, inkwash-style artwork, which plays up the story's whimsy as well as its sadness." —The New York Times Book Review
Hellboy Omnibus Volume 1: Seed of Destruction
Serving as the base for the 2019 film adaptation starring David Harbour, as well as the prior series by Guillermo Del Toro, the Hellboy comics explore the titular character working alongside the B.P.R.D. (Bureau for Paranormal Research and Defense).
The mysterious, fantastical, and downright deadly are treated like any disturbance of the peace: with something akin to professionalism and snarky witticism. The first volume will set up the origin of the hellish hero and his crew, and showcases Mignola's attention to the smallest details in his storytelling and art.
Dragonslippers
In this graphic memoir, Rosalind B. Penfold explores how she went from successful businesswoman to abused wife and back again.
Rosalind is swept off her feet when she meets Brian, a widower with four children. It's easy to brush off the initial warning signs, until she finds herself trapped in a pattern of lies, cruelties, and physical, mental and sexual abuse. Often too traumatized and ashamed to admit the true extent of what she is experiencing, Roz instead pours her anguish into a series of graphic diaries that provide a touching, profoundly shocking, and completely original portrait of domestic abuse.
A Contract With God
Another classic that helped redefine what kind of stories comics could tell during the 1970s, Will Eisner depicts a similar redefining of the American way of life in New York during a transformative time period.
The four stories follow characters experiencing a plethora of mental turmoil or euphoria, every drawing perfectly capturing the anguish on a face or the confidence in a pose. A Contract With God explores the psychological hurdles of the city's inhabitants.
Saga, Volume 1
Saga has been one of the most popular graphic stories of the past decade, even surpassing sales of another Image comic with similar success, The Walking Dead, which saw an increase in readership after its TV show adaptation. Most who have read the story will agree: it's easier (and less time consuming) to just read the first volume for yourself than to try and have someone explain it to you.
The space opera follows a bounty hunter, a robot king, private investigators, and even space wizards, all chasing after deserters from two warring species and their baby that threatens the status quo of the galaxy.
The Invention of Hugo Cabret
If you have seen how thick this book is, don't worry: you can finish it in an afternoon. The imaginative way Brian Selznick uses illustrations to tell the story of a young boy living in a train station makes it easy to flip through the pages in record time, or stop to admire the details on each page. Martin Scorsese even adapted the book into a 2011 Academy Award-winning film.

Hugo Cabret's mysterious machine, the last thing he has to remember his father, creates an intriguing mystery as he hopes to discover the message left within. You can't help but want the best for Hugo as he meets a new friend in Isabelle.
From Hell
There's an entirely separate list one could fill fantastic graphic novels and comics just by Alan Moore (Jerusalem, Watchmen, and V for Vendetta just to name a few), but his 10-issue series working alongside artist Eddie Campbell manages to not be as flashy as his superhero comics while maintaining the same high-stakes tension.
The historical fiction explores the multitude of theories and possible evidence surrounding the stories of Jack the Ripper, creating a terrifying character for the fictionalized identity of the killer. As thorough as usual, Moore dives into every conceivable conspiracy and theory, blending all the contrasting elements into a single, frightening image.