Sunny days means it's time to head to the kitchen and get cooking for an outdoor picnic. But for foodies, gastronomy is a way of life, a sense of being, a way to connect to the world and to friends and families all year round.
This life philosophy couldn't be more apparent in these ten culinary memoirs by authors who found their way to food from different paths. Their delightful biographies and inspirational stories are interspersed with excellent ideas for special meals. You might even find the key to enjoying food—and life—when cooking just for yourself...with a glass of wine in hand, of course.
As Julia Child said, "People who love to eat are always the best people." We couldn't have put it better ourselves.
Related: The Best Cookbooks for Beginners, Experts, and Everyone In Between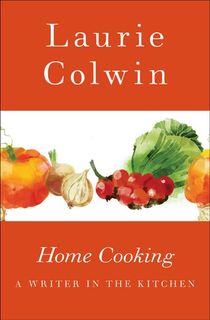 Home Cooking
Though Laurie Colwin isn't exactly a household name, she instantly becomes one to anyone who stumbles across her work. Colwin, who was born and lived mostly in New York, was a novelist and regular contributor to The New Yorker, but her 1988 book Home Cooking, a series of personal essays about cooking and food, was so popular that a second installment, More Home Cooking, was published in 1993. Colwin tragically died of a heart attack at 48 years old in 1992, and fans were devastated. Reading Colwin on cooking and family is less instructive and more like getting the advice of a good friend.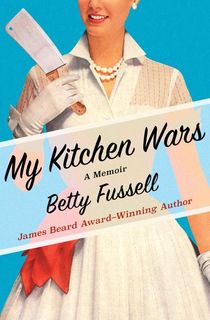 My Kitchen Wars
Betty Fussell is an award-winning journalist and food historian who—you guessed it—really loves food. In her witty memoir, she reflects on the wild, often surprising ingredients of her own life: a Great Depression childhood, a world war, a divorce, and a life-changing move to New York City in her mid-fifties. Hilariously candid about everything from motherhood and sex and infused with her taste for all things culinary, My Kitchen Wars pairs well with that frozen daiquiri you've been craving.
The Gastronomical Me
M.F.K. Fisher pioneered food writing (and cooking) in the United States during a time when Americans were still recovering from WWI-and then rationing again during and after WWII. Fisher led an unconventional life for the time, and the publication of her letters and diaries (and an excellent biography, The Poet of the Appetites, by Joan Reardon) have made her personal life just as fascinating as her contributions to American cuisine. The Gastronomical Me, published in 1943, is a classic memoir told through the major culinary moments in Fisher's life, including the taste of her first oyster.
Alice, Let's Eat
New Yorker staff writer Calvin Trillin revealed his love of food through his delightful memoir published in 1978. The book centers around his and his wife Alice's adventures in eating, often on their travels related to his work … meaning there are just as many mishaps here as there are excellent meals. Even better is Calvin's absolute adoration of Alice, an incredibly charming character. Alice Let's Eat is not just a love letter to food but also a touching memoir about marriage and friendship.
Blue Plate Special
Novelist Kate Christensen (The Great Man, The Astral) revealed herself to be a huge foodie on her blog a few years ago. Her entries, on her life in Maine with her husband and dog, usually included a recipe for whatever Christensen was cooking up in the kitchen that week. Some smart editor must have noticed Christensen's interest in gastronomy, and her foodie memoir, Blue Plate Special, was published in 2013, followed by another memoir, How to Cook a Moose, in September 2015.
Tender at the Bone
Food critic Ruth Reichl has written several memoirs and books about food, but fans return most often to her 1998 memoir, Tender at the Bone, which tells of Reichl's upbringing in New York City. Though Reichl claims she didn't exactly learn to love food at home (her mother was apparently a not-so-great cook), the book follows Reichl to Berkeley in the 70s and the birth of the organic food movement. Like M.F.K. Fisher's memoir, Reichl's first encounters of famous dishes (like her first soufflé) are sure to make you hungry.
Born Round
New York Times food critic Frank Bruni explores his love of food in this memoir. As you can tell from its title, Bruni has been a foodie basically since birth, born into an Italian-American family in New York. His love for eating led him to become The New York Times's food critic, a post he held from 2004-2009. Bruni's memoir is a great read, not only for those who love to eat, but also for those who have struggled with keeping their body issues and their voracious appetites in balance.
Never Eat Your Heart Out
Never Eat Your Heart Out is a collection of personal essays by Judith Moore. All of them center around family, food, and the ups and downs of domestic life. Moore is a fantastic and strangely overlooked writer. In particular, the story "Adultery," about Moore's affair, manages to capture the indulgence of adultery and guilt through the lens of food. Like Bruni, Moore also struggled with her weight, and published a memoir, Fat Girl, on her lifelong struggle with body image.
Blood, Bones, & Butter
Gabrielle Hamilton is a chef based in New York City. Her restaurant, Prune, is consistently on "best of" lists, namely for its insane bone marrow and delicious variations on the Bloody Mary at brunch (in this writer's opinion). Blood, Bones, and Butter is Hamilton's memoir of how food has played a huge part in her life since childhood and the enormous challenges she faced as a female chef in a male-dominated industry.
My Life in France
The pièce de la résistance of this list is of course Julia Child's memoir, My Life in France, which tells of Child's discovery, late in life (she was 40) that she wanted to become a chef. Child discovered her passion for excellent cuisine when she and her husband, who both worked for the State Department, were posted to France after WWII.
There, she had her first taste of Sole meuniére, and the rest was history. Child's story, as a late bloomer in life, is a delicious and inspiring read.