A pioneer of television cooking shows and one of the most well-knowns chefs of the past century, it's not an exaggeration to say that James Beard changed the way many Americans eat. James Beard encouraged everyone to cook with fresh, wholesome ingredients, and became a household name after hosting I Love to Eat on NBC from August 1946-May 1947. According to Julia Child, "Through the years he gradually became not only the leading culinary figure in the country, but 'The Dean of American Cuisine.'"
Though he passed in 1985, James Beard will always be remembered for helping American cooking be taken seriously in the culinary world. and he continues to teach new generations through his cookbooks.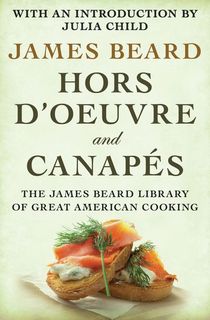 Hors d'Oeuvre and Canapés
The name of this book may sound a bit dated—it was published in 1940!—but this was James Beard's first cookbook, and according to Julia Child, it put him on the culinary map. Full of inventive, upscale appetizers, plus advice on decorations and hosting, this book proves fancy finger foods don't have to be difficult—but they can elevate any event.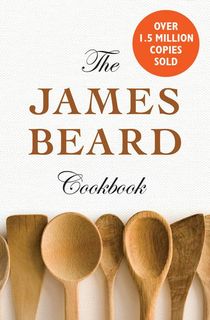 The James Beard Cookbook
This book is a classic and a bestseller for a reason—it's one of the best basic cookbooks in American cooking, period. Whether you're already adept in the kitchen and need a go-to reference or you're just starting out and need clear, concise instructions for properly boiling an egg, this cookbook deserves a spot in your kitchen.
Related: The Best Cookbooks for Beginners, Experts, and Everyone in Between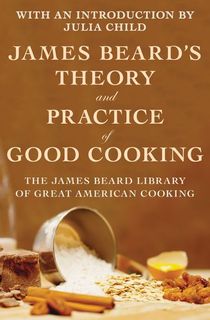 James Beard's Theory and Practice of Good Cooking
"In my twenty-five years of teaching I have tried to make people realize that cooking is primarily fun and that the more they know about what they are doing, the more fun it is."
Almost anyone can follow a recipe to create a good dish—but understanding why certain techniques work can make you a better chef, and for those of us who truly love cooking, reading about the principles behind cooking rules is actually a lot of fun. And of course, this cookbook does include recipes, too—over 300, in fact!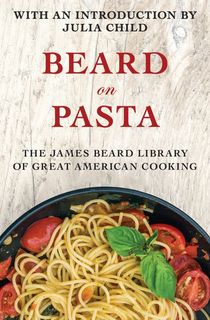 Beard on Pasta
James Beard delighted in quintessential American cooking—but he also loved to travel and try new cuisines, and understood that America is a melting pot of various cultures. He also knew that pasta was the perfect way to showcase this global connection. After all, every culture has its own take on pasta.
From classic Italian pasta dishes to udon noodles to spätzle, this comprehensive cookbook contains everything you need to master one of the world's favorite comfort foods.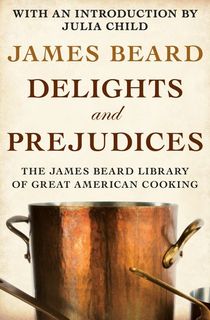 Delights and Prejudices
More memoir than cookbook (though it still contains more than 150 recipes), this is the closest James Beard ever got to writing an autobiography. One of our favorite culinary memoirs, Beard explores how his life was shaped by food and travel, and tells countless witty and illuminating stories along the way.