From burgers to ribs to grilled vegetables—and even grilled fruit—your grill can do it all. And with the best grilling cookbooks from chefs like James Beard and Mark Bittman, so can you! Whether you're always burning burgers or are looking to learn some brand new recipes (hello, grilled pizza!), we've got you covered.
Technically, grilling and barbecuing are two different techniques: grilling means cooking food over high heat with the lid open (think burgers and sausages), while barbecuing refers to cooking at a lower temperature for a longer amount of time, usually with the lid closed and the help of wood smoke (think ribs or brisket). However, most people use the terms pretty interchangeably, and many grilling cookbooks include barbecue recipes, too.
Related: The Best Cookbooks for Beginners, Chefs, and Everyone Else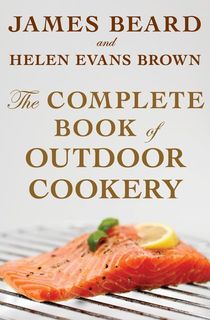 The Complete Book of Outdoor Cookery
Whether you're having a giant backyard barbecue or on your apartment's balcony with a tiny portable grill, James Beard and Helen Evans Brown have provided recipes to take your grilling skills up a notch. Beard and Brown also include tips on making sure your fire is the correct temperature, how to spit roast a whole fish, and which sauces best highlight grilled food. It's truly one of the best grilling cookbooks you can find.
Related: How to Make James Beard's Stuffed Bread on the Grill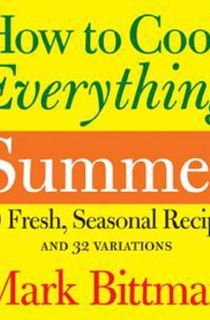 How to Cook Everything: Summer
From the man who taught us How to Cook Everything, this seasonal edition includes Mark Bittman's favorite easy recipes for lazy summer days, from garden salads and refreshing soups to picnic-perfect sandwiches. And yes, there are plenty of ideas for grilling, too.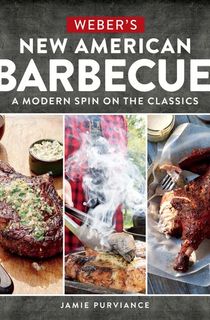 Weber's New American Barbecue
According to the people who make Weber grills, American barbecue is so much more than "ribs and roasts cooked low and slow in the Southern style." Featuring 100 foolproof recipes, this grilling cookbook plays with flavors, spices and methods to create a guide that shows off everything that American barbecue can be.
Related: The 10 Best Culinary Memoirs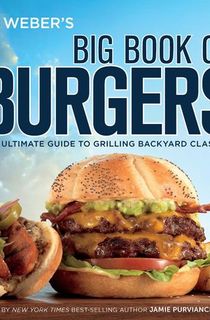 Weber's Big Book of Burgers
We couldn't stop at just one book from Weber, especially when the other one is about the most American food of all time: the burger. A must-have for anyone who wants to take their backyard barbecue to the next level, this grilling cookbook includes the history of the burger, basic grilling tips, and recipes for grilling sausages, hot dogs and brats, too. There's even a visual sausage guide, explaining different flavor profiles and origins—it's a meat lover's dream.
Master of the Grill
Nobody's known for foolproof recipes like America's Test Kitchen. Known for testing their recipes countless times, including step-by-step photos and explanations for why their recipes work, the chefs at America's Test Kitchen are the best of the best. Perfect for everyone from seasoned chefs to people still deciding what kind of grill to buy—ATK includes a section on which grill is right for you—it's undoubtedly one of the best grilling cookbooks on the market.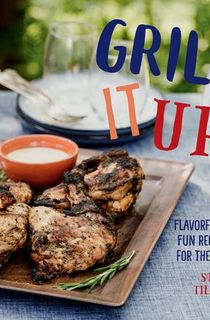 Grill It Up
If you're already pretty comfortable with the grill and are looking for recipe inspiration, this is one of the best grilling cookbooks for you. From classic burger and steak recipes to new ideas, like S'more Chocolate Chip Cookies and Mix 'n Match Veggie Kebabs, Steve Tillett knows how to have fun with his barbecue.