I don't know about you, but something about summer makes me think of having an adventure. Don't get me wrong—I'm talking about a nice hike in a state park or visiting a new country, if I can splurge. But adventure means different things to different people.
Take, for instance, the folks that describe their adventures in the following list. Some take hiking to the extreme. Some venture out to find their calling. Others are just trying to survive the human experience. Whatever your idea of adventure is, you can get inspired by these reads.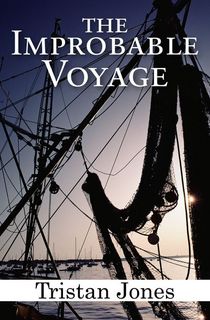 The Improbable Voyage
I like a nice boat ride. One that lasts an hour or so and where I'm not driving. (Did you know that boats don't have brakes?) So, the chance to travel the world vicariously on a boat had me intrigued, as did the word "improbable" included in this selection's title.
Tristan Jones is the poster child for adventurer. Here, he recalls traveling around the globe's waterways over six years. He goes by land and sea. You read right: he actually has to haul a boat over the Andes. But he somehow manages to go the distance of the world, not once but twice. So, sit back and relax as you read about sailing with zero chance of getting sea sick.
Related: 8 Best Adventure Books to Satisfy Your Inner Swashbuckler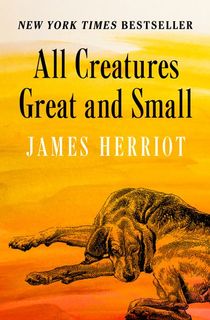 All Creatures Great and Small
This is a series of adventures captured in one book. Now offered as a beautiful series on PBS, this classic follows Herriot through the British countryside as a young vet getting to know the nature of people as much as the anatomy of animals.
Herriot takes us along on calls to take care of indoor domestic friends to the livestock that will make or break a farmer's income for the year. Think of Dr. Pol in the early 20th century and you'll see why this book has stood the test of time. Some stories are sweet and others will bring a tear to your eye, but they will all leave an impression and an understanding of the creatures with which we share this world.
Related: 6 James Herriot Books All Animal Lovers Should Read
A Walk in the Woods
So, I actually read this on a trip to Asheville, North Carolina, though I wasn't there to hike. Let me be clear. I would love to hike the Appalachian trail, but that time I was just relaxing in a cabin reading about it. I liked Bill Bryson's approach, which involved hiking this trail that stretches from Georgia to Maine in parts instead of all the way through.
He also invited a friend along to share the journey and keep him accountable. This tale is a mixture of local history, nature lessons and funny accounts of situations that somehow Bryson has a way of attracting. It was truly an education on hiking as well. The little shelters along the way, the tips from fellow hikers, and the effects of weather on a plan a year in the making are only a fraction of the hiking life.
Wild
Continuing on our hiking adventure, we now turn to Strayed's experience. It should be said upfront that Strayed had some pretty traumatic past events that are sprinkled into the book amongst the recollections of her hike on the Pacific Crest Trail. These experiences may be triggering to read for some, but they are necessary to her story, as the idea for her hike stems from working through them.
With absolutely no experience in hiking, Strayed decides that she will travel from California to Washington state in one go (after hitting an outdoors store to gear up, of course). She gives us the highs and lows of this decision with her true stories of life on the trail.
And just as Bryson explores the act of hiking itself, Strayed introduces the reader to the community of hikers. They explore their motivation for putting one foot in front of the other, look out for others by sharing food and offering protection, and connect with nature to restore themselves.
Dirt
This is indeed a story of a grand adventure, but not one of hiking or sailing. No, this is one of trying on a new profession, a new culture and a new country, simultaneously.
If Strayed seemed a little unconventional for a quick decision to go off grid on the West Coast, Buford seems equally eccentric for his decision to move his wife and young sons (twins!) from everything they had going well for them in NYC (stable income, nice digs, etc.) to an unknown future in Lyon, France because he wanted to learn about French cooking. And he doesn't even speak French.
Educated
Sometimes the biggest adventure you can take is getting out of your comfort zone. I'll never forget hearing Westover on a podcast describing her everyday life growing up out West and wondering how she had the wherewithal to break away from everything she had ever known.
Coming of age is hard enough with all the conveniences of modern living, and Tara's upbringing eschewed almost all of those. Her parents were living off the grid before it became an "in" thing to do. And they were not doing it for the environment, but rather as extreme survivalists. Tara wasn't allowed in traditional schools and medical treatment by doctors was out the question.
Read on to see how Tara found her way out of Idaho and into Harvard and Cambridge, all the while still grappling with whether or how to ever go "home" again.
Born A Crime
Here's another adventure-by-necessity pick. My daughter read this book in high school and insisted I do the same. Noah may be best known for hosting The Daily Show and zinging his political satire on stages and TV, but he came a long way to get there. This story is as intriguing if not more than any work of fiction tackling the topic of defining one's identity.
Noah is from South Africa and as the title suggests, his birth in and of itself was a crime because he has a white father and a Black mother. This coupling was not allowed by the apartheid rules of the time, resulting in his mother keeping him hidden as much as she could. His memoir recalls very exaggerated ways that his mother protected him and the dangerous circumstances they found themselves in.
But through it all, there is humor and hope that gets them through to the end of apartheid and to the start of a new life in a new country that offers Noah opportunities to discover and define himself. And that he has.
Featured photo: Benigno Hoyuela / Unsplash