In the new series All Creatures Great and Small, PBS Masterpiece will bring the light-hearted stories of James Herriot back to screens. Charming and quaint, All Creatures Great and Small focuses on the simple pleasures of life, from the unconditional love of animals, to the goodness of neighbors.
Inspired by his own experiences in the 1930s and 40s, Herriot tells the tales of a small veterinarian practice in the British countryside. In his books, he shares the often heartwarming and humorous stories of his rural life, quirky companions, and animal counterparts. Offering an endearing ode to friendships of all sorts, Herriot's books have withstood the test of time.
Related: 6 James Herriot Books All Animal Lovers Should Read
Over the decades, they have been adapted into films and television series. The latest adaptation of All Creatures Great and Small by PBS Masterpiece offers an update to the BBC series of the same name, which first aired in 1978.
Set against rolling hills of Yorkshire, the latest adaptation follows Herriot as he makes the small town of Darrowby his home. After moving to the area, he joins up with the more established vet Siegfried Farnon. Along with Siegfried and his jokester brother Tristan, Herriot heads out on different adventures to help local pets and livestock. Though centered on the veterinarian practice, the series is just as much a story of the bonds between the unique and lovable people of Darrowby.
The trailer for All Creatures Great and Small below highlights the upcoming season.
The seven part series stars Nicholas Ralph, Anna Madeley, Samuel West, and Diana Rigg, in her last role on screens. All Creatures Great and Small premieres Sunday, January 10th and will air weekly. To add to the good news, the series has already been renewed for a second season, giving fans lots to look forward to.
As the first season arrives, catch up on All Creatures Great and Small and James Herriot's other books below. Covering well over a decade, there's plenty of warmth, wit, and humor to discover.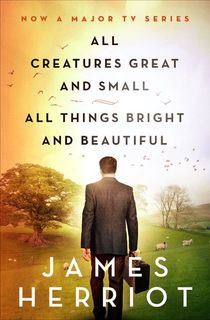 All Creatures Great and Small & All Things Bright and Beautiful
This collection includes Herriot's first two memoirs, All Creatures Great and Small and All Things Bright and Beautiful.
All Creatures Great and Small follows Herriot as he moves to the countryside Northern England, tries to find his place amongst the quirky locals, and begins to aid animals in need in "one of the funniest and most likeable books around" (The Atlantic).
Related: Inspiring Nonfiction Books About Nature and Animals
All Things Bright and Beautiful picks up where All Creatures Great and Small left off, as Herriot moves through the ups and downs of his rural life. From making the sometimes hard decisions his veterinarian work requires, to finding love with the woman that becomes his wife, All Things Bright and Beautiful shares the everyday trials and joys of Herriot's life.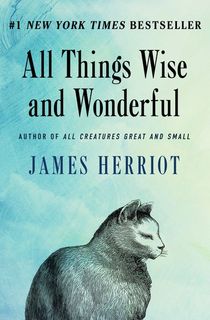 All Things Wise and Wonderful
After being called to serve in World War II, Herriot leaves his home and newly pregnant wife behind for his training with the Royal Air Force. Through his thoughtful and humorous stories, Herriot reflects on the people and the animals he has come to love, as he prepares to fight for them.
Related: 20 Historical Fiction Books About Life During World War II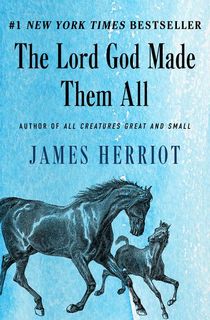 The Lord God Made Them All
After returning home from war, Herriot contends with the new challenges and pleasures of fatherhood, along with the unpredictable adventures of his work. From watching over a herd of sheep traveling to Russia on a steamer, to treating the animals of his suspicious neighbors, Herriot's stories are as lively as ever. The Lord God Made Them All is a shining example of all there is to love about Herriot's writing, with The Washington Post calling it "Herriot at his best."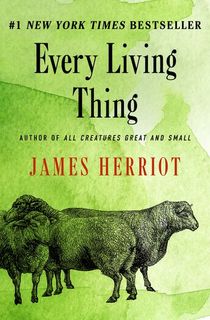 Every Living Thing
Training the next generation, Herriot watches his children grow and takes a series of assistants under his wing. His experiences are marked by many odd and delightful moments, and share his ever present compassion and wisdom.