Do you go bonkers for anything Brit-related? We can hardly blame you, dearie. Great Britain is, after all, the land of Jane Austen, Charlotte Brontë, Shakespeare—and a slew of other literary legends. It's also a place rich with history, which lends itself to engrossing, emotionally-charged stories.
If you're drawn to the romance of Great Britain's rolling green hills, old cities, and endless rain, then these books will fit your reading interests like a glove. From tales of Oxford friendships to fraught love stories set in postwar London, they're the perfect reads for any earl grey-sipping, crumpet-eating Anglophile.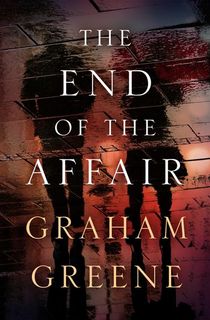 The End of the Affair
Maurice Bendrix ruminates on his adulterous affair with Sarah Miles in Graham Greene's 1951 novel about love, obsession, religion, and war. Bendrix and Sarah tumble into bed amidst the London Blitz, but their relationship ends just as abruptly as it begins. Convinced that Sarah has fallen for another man, a scorned Bendrix begins to pry into her private life—and soon learns that nothing is as it seems. According to William Faulkner, The End of the Affair is "one of the best, most true and moving novels of my time, in anybody's language."
Mrs. Dalloway
Mrs. Dalloway said she would buy the flowers herself—at least, that's what she intends to do. Instead, her pre-party preparations are waylaid by thoughts of her life, from her marriage to her daughter to her lost loves. A gorgeously written novel about the paths taken and not taken, Mrs. Dalloway is a brilliant portrait of interwar London, and the complexities of one woman's life.
The Remains of the Day
Ishiguro's Booker Prize winner is told from the point of view of a lonely English butler, James Stevens, who records the events of his life (the "remains of the day," if you will) in a diary. The novel opens when Stevens receives a letter from Miss Kenton—a housekeeper with whom he once worked and had a close relationship—that inspires him to take a "motoring" trip to see her. Naturally, the idea of their impending reunion sends him down memory lane, and he begins to reflect on their time together before the outbreak of World War II.
Brideshead Revisited
Evelyn Waugh's masterpiece tells the story of Charles Ryder, who becomes obsessed with Sebastian Flyte's family and home, Brideshead Castle, after meeting him at Oxford. The novel follows both men as Sebastian's behavior angers his devout Catholic family and Charles enters a loveless marriage. The imminence of World War II only adds to their troubles, though it also motivates them to make one last ditch at happiness—and recreate the good ol' days they once shared at Brideshead.
A Game of Hide and Seek
Like Graham Greene, novelist Elizabeth Taylor explored the changing relationships between men and women before, during, and after World War II. Harriet and Vesey had an intense relationship as teenagers, but their lives take very different directions as they get older: While Vesey becomes an actor, Harriet goes on to marry and have children. Fifteen years later, the pair finally reunite—but does their old, mutual passion still exist after so much time apart?
Old Filth
The protagonist of Jane Gardam's novel is about as English as they come. Though his real name is Sir Edward Feathers, he's more commonly known as "Old Filth"—an acronym for "Failed in London Try Hong Kong." We meet him during his final days as a barrister, when he looks back on his adventures in Japan, his marriage, and his advancing old age. If you like Old Filth, try the rest of the trilogy: The Man in the Wooden Hat focuses on Filth's wife, Betty, and Last Friends deals with his frenemy, Terry Veneering.
Featured still from "The End of the Affair" via Columbia Pictures