They're there for us when we're down. They drive us up the wall. We can't live with 'em, and yet we certainly can't live without 'em. Perhaps there's nothing more complicated than the bonds we have with our families—whether they're the ones we're born into, or the ones we choose. But this complexity is what makes them so special. It's also what makes them perfect fodder for a great book.
For our "Get Inspired" Summer Reading Challenge, we're reading novels and memoirs that celebrate these relationships in all their all their crazy, wonderful (and sometimes maddening) glory. Whenever you find yourself missing your own loved ones, pick up the following books about friends and family, and the joys and heartbreaks we experience at their side.
A Corner in Glory Land
In 1875, Eve's family settled along the Ocklawaha River—a swampy stretch of land her father proudly dubbed a paradise. Amid the dangerous beauty of the Floridian landscape, Eve and her twin, Ivy, adjust to their new surroundings, and discover their personal passions. For Ivy, that passion is studying medicine with a neighboring black woman. For Evie, it's writing and seeing places beyond the Ocklawaha. An unveiled secret will give Eve the taste of adventure she's been craving—though the scandal it causes may destroy her family entirely.
The Last Suppers
Louisiana's Greenmount State Penitentiary has always occupied a large space in Ginny's life. As a girl, her father was a guard until the day of his murder. As a young woman, she works there herself, preparing the final meals of death row inmates. But when Ginny learns more about her father's killer—a man whose execution she witnessed, first hand—she will begin to question her relationships, her purpose, and what constitutes as justice. The Last Suppers is a gorgeous novel about "race, death and the lives we lead, sometimes against our better judgment" that is also a snapshot of Southern life in the 1950s (New York Journal of Books).
The Road to Bittersweet
Fourteen-year-old Wallis Ann Stamper is of the same stock as Harper Lee's Scout or Carson McCuller's Mick: Resourceful, strong-willed, and independent, she manages to return to her family after being swept away by a flood. In the wake of the disaster, the Stampers are offered an enticing opportunity—a gig in a traveling troupe—that takes them from their hardscrabble lives in the Appalachian Mountains. But as Wallis Ann finds her footing in her new life, she will realize that there other forces—ones even stronger than floods—that can tear a family apart. Set in the 1940s, The Road to Bittersweet is a story of survival, betrayal, and growing up "that tugs at the heartstrings" and rings with "evocative prose" (RT Book Reviews).
Tiny House on the Road
Vivien is a traveling personal organizer, and she trails her portable home behind her wherever she goes. Her latest client is Priscilla, a 70-year-old woman who wants more than just a decluttered home—she wants a spot on the antique appraisal show This Old Thing?. When Vivien and the 25-year-old neighbor become reluctant participants in making Priscilla's dream come true, they slowly realize that the greatest treasures of all—love, friendship, and compassion—are priceless.
Sweet Vengeance
Ten years ago, Tessa Jamison was falsely imprisoned for killing her husband and children—but today, freedom is within her reach. Released on bail for her upcoming retrial, Tessa begins sleuthing around at the crime scene, hoping to uncover overlooked evidence that will prove her innocence once and for all. What she finds will not only impact her future, but significantly change the way she sees her past...
Willow's Way
Willow's reign as the "Queen of Weight Loss" comes to an abrupt end when, stressed by her divorce, she's photographed in the throes of a major binge-fest. With her bank account almost entirely depleted, she has just one thing left to her name: the Cotswold estate she's mysteriously inherited. Though the house is nearly as wrecked as Willow's career, a trove of long-kept family secrets lies beneath the dust and disrepair. As pieces of her history come into the light—and as she cozies up to the single dad groundskeeper—Willow gradually finds herself, a renewed sense of purpose, and a place to call home.
This I Know
Eleven-year-old Grace has spent her entire life hiding her unique talent: Blessed with "the Knowing," she can see into the past, the future, and even the darkest corners of the human soul. While most people would consider this a miracle, Grace's priest father demands she keep it under wraps, convinced it's a sign of evil. But after years of shamed secrecy, a succession of tragedies leaves Grace wondering if her obedience is doing more harm than good...Will she continue to ignore her gifts for the sake of her father's beliefs, or will she speak her truth for the sake of others'—and her own—happiness?
Between Earth and Sky
In the late 18th century, Alma Mitchell's father was the head of Stover School, an institution meant to reprogram the "savage" Native Americans. Once a student there herself, Alma watched as her people stripped the students of their culture and customers—their entire identities—in the name of "reform." Now it's 1906, and one of her former classmates—the kind-hearted Akru—has been accused of murder. Convinced of his innocence and determined to clear his name, Alma launches a battle for justice that dredges up her own ugly history.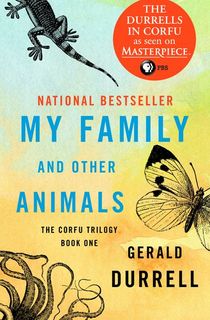 My Family and Other Animals
Few people have enjoyed a childhood as eccentric and unconventional as naturalist and zookeeper Gerald Durrell: Sick of England and its endless rain, his widowed mother moved their family to Corfu, Greece in 1935. Surrounded by such a varied and flourishing wildlife population, Gerald quickly amassed a menagerie of multi-legged and scaly creatures (much to his family's chagrin). The four years they spent there are recorded in Gerald's memoir My Family and Other Animals, which was recently adapted into the PBS show The Durrells.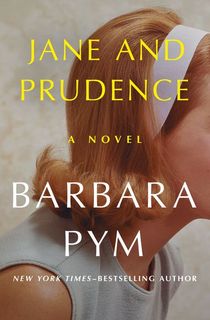 Jane and Prudence
We've all had friends with horrible dating histories, just as we've all been pals with well-intentioned meddlers. The protagonists in Jane and Prudence fit both molds. Jane, an eccentric and married 40-something, decides to play matchmaker for her younger, unlucky-in-love best friend, Pru. But while Jane strings her cupid's bow, Pru wrestles with her growing feelings for her married boss. Often referred to as "the thinking woman's romance writer," Barbara Pym's funny and searing novel about life, love, and friendship will be a new favorite for Jane Austen fans.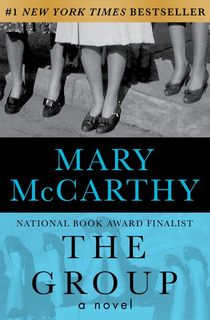 The Group
Now that college has come to an end, eight best friends—known as "the Group" among Vassar's student body—must go their separate ways. In the years that follow, they experience their own joys and triumphs, mistakes and failures, before reuniting to grieve a sudden shared tragedy. The Group's unflinching look at controversial women's issues like birth control and sexuality made it something of a phenomenon back in 1963, where it spent two years on the New York Times bestseller list. "Juicy shocking, witty, and…continually brilliant," it's like the historical equivalent of HBO's Girls (Cosmopolitan).
This post is sponsored by Kensington Books. Thank you for supporting our partners, who make it possible for Early Bird Books to continue publishing the book stories you love.
Featured photo: Marco Ceschi/Unsplash
KEEP SCROLLING FOR MORE STORIES