Regardless of your political or religious beliefs, there's one thing we can all agree on: the anxiety-inducing news has just kept piling on. We're all still dealing with the COVID-19 pandemic, climate change concerns are rising, and there's strife in Afghanistan and Ukraine. If you're not feeling at least a little anxious right now, you're not paying attention.
However, while some anxiety is normal and healthy, too much anxiety can be debilitating. If you're feeling unable to handle the amount of anxiety you're dealing with, the six books below can help.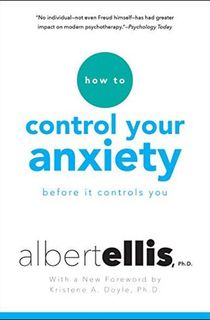 How to Control Your Anxiety Before It Controls You
Written by Dr. Albert Ellis, a pioneer in psychotherapy, this book teaches readers that the key to controlling anxiety is accepting that it comes from you—not an outside situation or person. While that can be a tough pill to swallow, there's a silver lining: if you're the one creating your anxiety, you can also be the one to control it.
By following the rules of Rational Emotive Behavior Therapy (REBT), Ellis helps readers distinguish between healthy and unhealthy forms of anxiety, understand and dispute irrational thoughts that make you anxious, learn exercises to help redirect your thoughts, and more.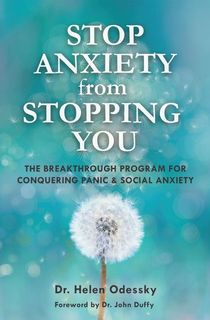 Stop Anxiety from Stopping You
In this #1 bestseller, Dr. Helen Odessky offers a six-step framework for dealing with anxiety. (And as a clinical psychologist specializing in anxiety, OCD and panic treatment, she knows what she's talking about.) Odessky's book has helped countless readers understand and recognize the signs of their own anxiety, stop panic attacks, and get control.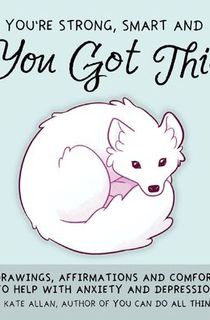 You're Strong, Smart and You Got This
If the idea of reading a whole book on how to manage your anxiety is also giving you anxiety, you may want to start here. Kate Allan takes a simpler approach, using drawings and affirmations to help readers with anxiety and depression. Her guided illustrations open the door to a much larger discussion on mental health—and being ready to deal with your mental health is truly the first step to getting better.
Related: 10 Mental Health Memoirs from Writers Who Have Been There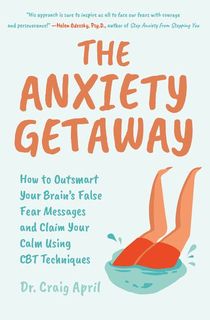 The Anxiety Getaway
In this self help book, Dr. Craig April relies on the science of Cognitive Behavioral Therapy to help readers relieve anxiety. His book reframes anxiety as a need to face our fears, as opposed to a mental health disorder.
"With humor and compassion, Dr. Craig April tells you to "do the work to claim your calm" and shows you the path to get there. This book is filled with solid, practical advice to defeat anxiety, based on scientifically backed techniques and years of clinical experience. His approach is sure to inspire us all to face our fears with courage and perseverance!" —Helen Odessky, PsyD, author of Stop Anxiety from Stopping You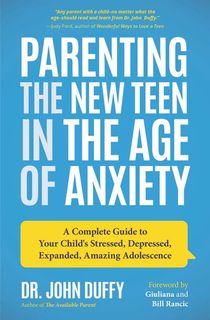 Parenting the New Teen in the Age of Anxiety
The internet and technology have done incredible things, but having access to all the news in the world and being in constant contact with everyone isn't always a good thing, especially for a new generation dealing with these social pressures earlier than ever before.
Dr. John Duffy argues that conventional teen parenting strategies are now coming years too late—children as young as 8 are starting to deal with these issues. In this book, Duffy offers a guide to help parents deal with this new reality, and help their children deal with the anxiety that comes from it.
Related: 7 Books to Help You Deal with Trauma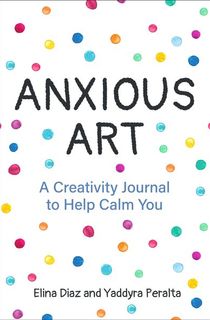 Anxious Art
There's a reason adult coloring books have stayed popular as a form of stress release—they work. This creativity journal takes that concept a step further, offering a more structured guide for readers and doodlers who want to manage their anxiety and stress.
Featuring affirmations, breathing exercises, inventive prompts, art projects and more, this book helps you take part in what psychologists call "sublimation," or the transformation of negative or socially unacceptable impulses into socially acceptable or even beautiful creations.