As a leading figure in the second-wave feminist movement, Gloria Steinem is one of history's most important activists and thinkers. But her ongoing fame and success—her 2015 memoir was a bestseller and is slated for an adaptation—hasn't made her complacent either. In a world still plagued by injustice, Steinem remains at the front of the fight for equality, traveling around the globe to spark meaningful dialogue and positive change for women (and men!) everywhere.
Related: Gloria Steinem's Favorite Books, in Her Own Words
The knowledge Steinem has gained from decades of activism can be found in her writing. Below, we break down the most essential Gloria Steinem books—from her memoirs to her essay collections—that examine life, gender politics, age (and even Marilyn Monroe) with the intelligence, warmth, and fearlessness that has made her one of the most beloved feminist icons ever.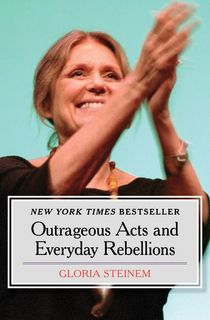 Outrageous Acts and Everyday Rebellions
Steinem was a columnist and co-founder of Ms. magazine, a feminist periodical of the 1970s, before she made her first foray into the world of books. In 1983, she published Outrageous Acts and Everyday Rebellions, which reaches back through decades to highlight a selection of Steinem's most famous pieces of journalism. Her career-changing Playboy exposé is a highlight, in addition to an in-depth profile of the misunderstood Linda Lovelace and a groundbreaking report on female genital mutilation. An essay about her mentally ill mother—a rare glimpse into Steinem's private life—rounds out this "consciousness-raising" collection and perfect introduction to Steinem's work (The New York Times).
Related: A Bunny's Tale: Gloria Steinem's Shocking Exposé That Challenged the Playboy Empire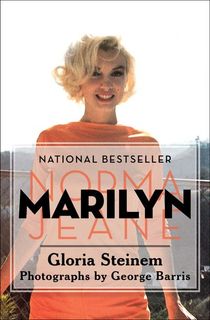 Marilyn
A major hit in the 1980s, Marilyn introduces readers to the woman behind the Hollywood starlet. Starting with an account of her childhood as "Norma Jeane," Steinem chronicles Monroe's rise to international fame—and all the difficulties that came with it—by drawing from an extensive private interview. Steinem approaches her subject with a keen sense of gender politics, exploring how Marilyn was the ultimate symbol of "femaleness" but also so much more. Featuring photographs by George Barris, the book is a humanizing portrait of the person who is so frequently lost in her own mythology.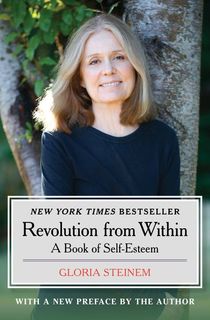 Revolution from Within
In Revolution From Within, Steinem writes that self-esteem is an essential tool for existing in—and transforming—our sexist world. It's a self-help book "that utterly transcends the genre," providing a roadmap toward a sense of worth that's independent of outside pressures and biases (Library Journal). To that end, Steinem complements her pieces of advice with moving autobiographical tales, arguing that internal change is necessary for initiating change in the world around us.
Related: 11 Must-Read Feminist Books from the Past 100 Years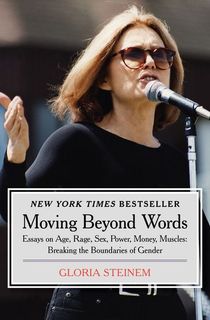 Moving Beyond Words
Moving Beyond Words is another collection of Steinem's writings—some previously published and others, new. There are six pieces in all, and each ranges in topic and tone: In one notable entry, Steinem satirizes Freudian thought, imagining the famous neurologist as a woman. Another essay covers the plight of Russian feminists, while another offers Steinem's personal thoughts on how "old age" has simply lit a more radical fire inside her.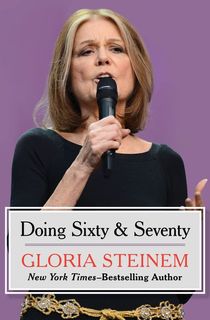 Doing Sixty & Seventy
Born in 1934, Steinem reached middle age, and onwards, in the public eye. It's something she has wholeheartedly embraced, and she has often spoken frankly about getting older—especially how it pertains to gender politics. Doing Sixty & Seventy is a prime example of that, as she tackles the wrongful "invisibility" of senior women, the joys of your twilight years, and much, much more. Age and worth, she tells readers, are not inversely related.
My Life on the Road
Much of Steinem's work is autobiographical in nature, but she never wrote a true full-length memoir until 2015. Steinem finally tells her own story in My Life on the Road, which is as inspiring as it is eye-opening. Few stones are left unturned as she reflects on formative childhood experiences (she inherited her wanderlust from her father), major career milestones (the 1977 National Women's Conference), and the transformative moments of her life as a traveling organizer (too many to count). Steinem repeatedly stresses the importance of listening to others—and trust us, with Steinem's candor and wealth of fascinating anecdotes, you won't want to stop listening to her life story.