In June of 1926, a girl named Norma Jeane was born to an unknown father and flapper mother. Within a span of ten years, she became an orphan—shuffled around the California foster care system. But by the mid-1940s, she started signing contracts with Hollywood's most famous studios. This marked the end of Norma Jeane, the orphan, and heralded the arrival of an American icon and sex symbol: Marilyn Monroe.
It's been almost 60 years since Marilyn died in 1962, but time has done nothing to weaken her hold on popular culture. From film biopics and fashion trends to the crazy web of conspiracy theorists, no one has captured our ongoing, worldwide interest quite like Marilyn Monroe. She is, despite everything, still slightly unattainable—and therein lies her charm.
In celebration of her extraordinary life, we're turning to some of our favorite memoirs, biographies, and Monroe-inspired novels. Each one offers different perspectives and ideas, as their authors examine everything from Monroe's childhood and stardom to her personality and addictions.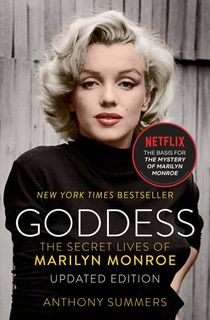 Goddess
Considered one of the definitive Monroe biographies, Goddess is dense, thoroughly researched, and provides a comprehensive view of the icon's 36 years of life. Drawing from hundreds of interviews, Pulitzer Prize winner Anthony Summers addresses all the hot topics—her battle with addiction, her mythologized relationship with JFK—while uncovering hidden nuggets of information and insight.
Related: Anthony Summers Discusses Goddess: The Secret Lives of Marilyn Monroe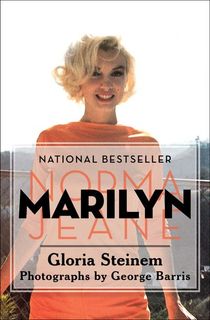 Marilyn: Norma Jeane
Before she was Marilyn Monroe, she was simply Norma Jeane. Feminist journalist Gloria Steinem strips away the glitz and glamour, revealing the forgotten years that shaped a Hollywood icon: an absent father, a schizophrenic mother, a childhood spent in foster care.
Rather than attributing the star's success to her physical appearance, Steinem points to these early experiences of young Norma Jeane, which shaped her into the charismatic, complex woman we recognize and love.
My Story
Here, Monroe tells her story in her own words, providing intimate vignettes of her off-screen life. Though written at the height of her fame, it exposes her insecurities and negative self-perception. Monroe admits she's not the woman we've placed on a pedestal, but "the kind of girl they found dead in the hall bedroom with an empty bottle of sleeping pills in her hand." Lonely but vivacious, intelligent but confused—this is who Marilyn saw when she looked in the mirror.
Related: 10 Moving Biographies and Memoirs
Blonde
We love Joyce Carol Oates for everything from her literary fiction to her psychological thrillers, so it should be no surprise that the prolific author also writes incredible biographies. Oates understands that part of Marilyn's appeal has always been the mystery that surrounds her. Despite Monroe's popular memoir, there remains a sense of stories forgotten and untold.
This National Book Award finalist tries to fill in the blanks by assuming "Marilyn's point of view" and providing a fictionalized narrative of her life. In Blonde, Joyce Carol Oates expands on our pre-existing knowledge of starlet to paint a powerful portrait of a woman lost in the spotlight.
Fragments
As one of the most photographed people in history, it seems like there would be few, if any, unseen photos of Marilyn Monroe. But Fragments, published decades after her death, showcases a rare collection of Monroe's private pictures. It's also filled with snapshots of a different sort: personal letters, poems, and notes—all written by her own hand.
My Week with Marilyn
Colin Clark was 23 when he landed a gig on the set of the Monroe-starring The Prince and the Showgirl. As an assistant, he got a front row seat to one of the most tumultuous director-actress collaborations in film history. In his previously unpublished journals, Clark chronicles the on-set dramas—as Monroe's erratic behavior and tardiness clashed with director Lawrence Olivier's obsession with punctuality and professionalism.
Clark also describes the seven days he spent as Marilyn's personal escort, and how he came to see her less as "Marilyn, the star," but "Marilyn, the woman."
Related: 8 Books Set in Old Hollywood
My Sister Marilyn
Berniece Miracle did not know Marilyn Monroe—but she did know the girl who came before, Norma Jeane. Born seven years apart, the girls were half-sisters who were separated long before the diagnosis that would send Marilyn into foster care.
Only years later did Berniece, well into her teens, and 12-year-old Marilyn meet. In her memoir, Berniece reflects on the years that preceded and followed their reunion, showing us a side of Marilyn we haven't seen before: a compassionate and devoted family woman.
The Last Days of Marilyn Monroe
Marilyn Monroe's death has always been shrouded in secrecy and conspiracy theories, with many fingers pointing to the Kennedy administration. Over the course of seven years, Donald H. Wolfe investigates these allegations—which range from an accidental overdose to premeditated murder—and the mysteries of her final days. Wolfe's conclusion? Homicide.