While present day Hollywood is certainly fascinating, it doesn't hold a candle to the glamour (or drama!) of its glory days. "Old Hollywood," which lasted roughly from the early 1900s to the 1960s, wasn't just a hub of creativity and innovation—it was also the center of some pretty juicy scandals.
There were illicit affairs between screen partners (hello Richard and Elizabeth!) and contentious fights with overbearing studio heads, not to mention the Hollywood blacklist that occurred after the HUAC hearings—Kirk Douglas covered these in his memoir, I Am Spartacus!. Add in around-the-clock boozing, plus an incestuous dating pool, and celebrities' off-camera lives were worthy of big screen treatment.
Naturally, this sort of drama makes Old Hollywood the perfect setting for a novel. The following books offer their own take on Tinseltown—from gritty crime noir to fictional celeb biographies—to tell stories about love, sex, money, fame, and corruption.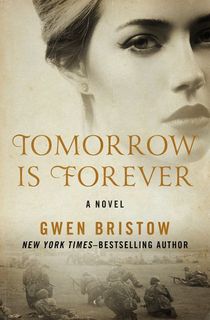 Tomorrow Is Forever
On the outside, Elizabeth is the dutiful wife of a studio bigwig. Inside, she is wracked by grief: For the lover she lost to the war, for the son she may lose to another, and for the dreams she has forgotten in the whirlwind of marriage and motherhood. Only when she meets Erich—a German screenwriter, war veteran, and one of her husband's colleagues—does she finally feel her spirits lift. Erich is similarly plagued by memories of the Great War and, together, both he and Elizabeth will find the healing they've needed for so long.
Set against the backdrop of World War II-era Hollywood, Tomorrow is Forever details the internal turmoil caused by global conflict and was adapted into a movie starring Orson Welles and Natalie Wood.
Related: Get to Know Natalie Wood with HBO's New Documentary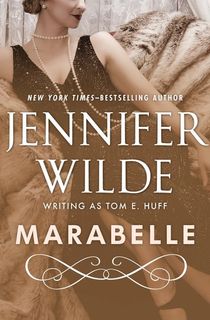 Marabelle
Marabelle Lawrence is exactly what you'd expect from an Old Hollywood icon—a woman who likes men almost as much as she likes to drink. But beneath her freewheeling and free-loving exterior, she is haunted by insecurities, debilitating depression, and memories of The One That Got Away. New York Times bestselling author Jennifer Wilde chronicles the starlet's outrageous life—rumored to be inspired by that of real-life actress Tallulah Bankhead—and captures an era unlike any other.
Related: 20 Historical Fiction Books About Life During World War II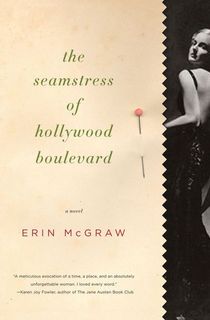 The Seamstress of Hollywood Boulevard
The Seamstress of Hollywood Boulevard opens when its heroine, Nell Platt, is a little girl trapped in turn-of-the-century Kansas. Sewing is her one relief from the country humdrum—a talent that ignites a desire for upper class California glamour. A young marriage and two pregnancies waylay her escape until 1901, whereupon she packs her things, abandons her family, and strikes out for the Golden State. Once there, she reinvents herself as dressmaker extraordinare Madame Annelle, only to have remnants of her old life jeopardize her new one.
Set between the early 1900s and the roaring 20s, McGraw's novel is loosely based on her grandmother's career, and takes readers to the early days of Hollywood.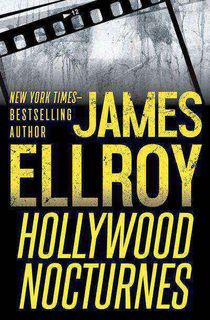 Hollywood Nocturnes
Beginning with his novel The Black Dahlia, James Ellroy has always been drawn to the darker, seedier side of Hollywood. His version of 1950s California isn't home to just clean-shaven bachelors and well-dressed femme fatales, but also thugs, serial killers, con artists, and corrupt cops. This collection of short stories follows them all, weaving tales of lurid affairs, kidnappings, and even a Pearl Harbor-related mystery. Like the other novels of his L.A. Quartet, Hollywood Nocturnes is noir realism at its grittiest, steamiest, and most engrossing.
All the Stars in the Heavens
It's 1935, and Hollywood has reached its most glamorous and glittering heights. Call of the Wild has placed Clark Gable at the very top—but somehow Loretta, a young up-and-comer, has captured his affection. Still healing from a failed relationship with Spencer Tracy, Loretta vows to stay away from the handsome (not to mention married) actor. But like the romantic dramas of the silver screen, no amount of restraint can keep Loretta and Clark apart...
All the Stars in the Heavens puts a rosy spin on Loretta Young and and Gable's real-life relationship, which a 2015 interview revealed was definitely not the stuff of movies.
The Seven Husbands of Evelyn Hugo
Monique's personal life may be in ruins, but she's just been offered the gig of all gigs: writing the biography of renowned Hollywood starlet Evelyn Hugo. Despite decades of constant scrutiny, Evelyn has kept a tight rein on her innermost thoughts—but she's ready to spill the beans, particularly on her illustrious marital history. But as she reveals her battles with prejudice, sexism, divorce, and hidden desire, Monique realizes she may be in way over her head.
Reid's novel offers unexpected twists and glimpses of 1950s California, but it also highlights the struggles of minority groups, like the LGBT community and POC.
Blonde
Though she's one of Hollywood's most famous icons, pieces of Marilyn Monroe's life are still shrouded in mystery. Joyce Carol Oates' National Book Award finalist seeks to fill in those blanks, painting a fictionalized portrait of the Some Like It Hot star's meteoric rise and tragic fall. Spanning from her childhood as Norma Jeane to her drug-addled final days, Blonde is an insightful but devastating exploration of a woman who found the spotlight and then lost herself within it.
Design for Dying
Design for Dying kicks off Renee Patrick's historical whodunit series, which begins in 1937 Los Angeles. Lillian Frost is a disgruntled salesgirl when she learns that her ex-roommate and actress, Ruby, has been murdered. Heartbroken and unable to resist a bit of drama, Lillian eagerly steps into the role of amateur sleuth, hoping to catch the culprit herself. Her search leads her to Edith Head—the designer of the costume Ruby was wearing upon her death—and the women agree to join forces. Throw in appearances from Bob Hope and Barbara Stanwyck—plus a bit of romance—and Design for Dying is the perfect escapist romp for both mystery and Old Hollywood fans.
Featured still from "Cleopatra" via Twentieth Century-Fox
KEEP SCROLLING FOR MORE STORIES