There is perhaps nothing more American than Hollywood. For more than a century, it has presented us with our dreams, writ large on the silver screen. And there is no period of Hollywood that is more iconic than its so-called "Golden Age," as the silent films of the 1920s gave way to talkies, musicals, and more.
What is considered Old Hollywood?
Also known the Golden Age, the Old Hollywood era spans from the 1920s until the late 1950s. The beginning of the end came in 1948, when the Supreme Court forced the Big Five studios to break up their monopolies on the film industry, creating more space for independent productions. Later, the popularity of television forced studios to diversify their offerings.
In these 10 books, biographers and historians take us through the people, the places, and the events that shaped Hollywood's golden age, and continue to impact popular culture to this day.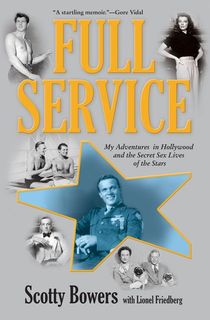 Full Service
Called "a startling memoir" by Gore Vidal, this story of a notorious hustler and bon vivant of old Hollywood chronicles the "adventures" of Scotty Bowers, who came to Hollywood fresh out of the Marines following World War II, and found himself mired in the love (and sex) lives of countless members of Hollywood royalty.
In this lost chapter of the sexual revolution, Bowers describes trysts and other encounters with everyone from the abdicated King of England to Vivien Leigh, Cary Grant, Vincent Price, Tennessee Williams, J. Edgar Hoover, Katharine Hepburn, and many more.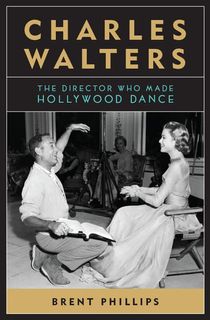 Charles Walters
He choreographed and directed some of the most memorable moments of Hollywood's golden age, yet the name of his Academy Award-nominated director is not nearly as well known as some of his more famous contemporaries.
In this "lively biography" (Wall Street Journal), subtitled "The Director Who Made Hollywood Dance," Brent Phillips sets out to change that, chronicling how Walters navigated the industry as an openly gay man in a less accepting time while also taking readers behind the scenes of some of the most beloved movie musicals of Hollywood's early years.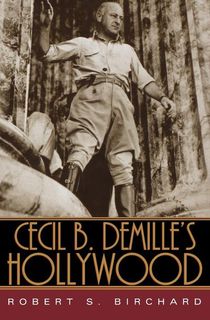 Cecil B. DeMille's Hollywood
"Far and away the best film book published so far this year," crows the National Board of Review about this exhaustive chronicle of the career of Cecil B. DeMille, quite possibly the most important and influential filmmaker of Hollywood's golden age.
With a focus on his astounding 45-year career, this combination of biography and Hollywood history showcases how DeMille shaped the future of film and helped to define the idea of the Hollywood director for years to come.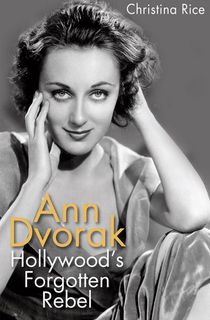 Ann Dvorak
The studio system of old Hollywood is something that remains often misunderstood to this day. In this fascinating biography of a forgotten figure in Hollywood history, Christina Rice details how rising star Ann Dvorak challenged the dominant system in an effort to carve out a life and fair treatment for herself, paving the way for future actors, filmmakers, and more to do the same, even at the expense of her own burgeoning career.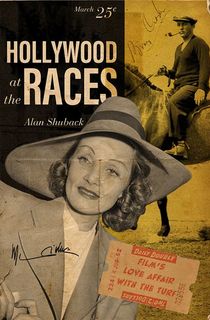 Hollywood at the Races
Author Christina Rice (Ann Dvorak) calls this "informative and amusing look at the close relationship between Golden Age Hollywood and West Coast horse racing" a "fascinating read."
From more than 150 films based around horse racing to the participation of many members of Hollywood royalty in the "Sport of Kings," Alan Shuback's fast-paced, gossipy history chronicles how the two industries fed into (and off of) one another through the 1930s, '40s, and '50s, and how this relationship shaped both culture and business.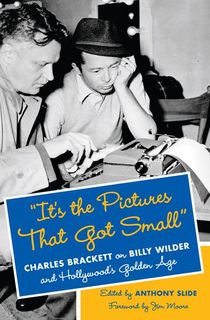 "It's the Pictures That Got Small"
Charles Brackett is perhaps best known as the writing partner of the legendary director Billy Wilder.
In this book that the Chicago Tribune calls, "A fascinating look at Hollywood in its classic period, and a unique and indispensable must-have for any movie buff," Anthony Slide assembles many of Brackett's diaries to paint a picture not only of the tumultuous working relationship between these two giants of the industry, but also one of the most important periods in Hollywood history.
"Brackett's diaries read like a funnier, better-paced version of Barton Fink" (Newsweek).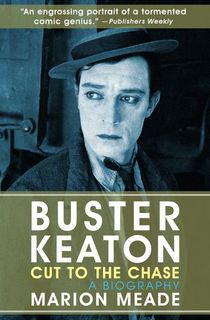 Buster Keaton: Cut to the Chase
There are few figures from early Hollywood as legendary as Buster Keaton. Even today, his elaborate slapstick routines frequently make the rounds of Twitter and TikTok. But who was he, and how did he rise to become one of the most enduring stars of early cinema?
In this "engrossing portrait of a tormented comic genius" (Publishers Weekly), biographer Marion Meade brings together four years of research and hundreds of interviews to paint a picture of Keaton the man, rather than merely Keaton the star, and tell a story as quintessentially Hollywood as any you could ever find.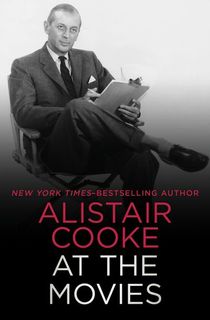 Alistair Cooke at the Movies
Known to many as the host of Masterpiece Theatre, New York Times-bestselling author Alistair Cooke began his career as a film critic in the 1920s, gave his first talk on the BBC in 1934, and wrote with authority and wit about many of the most important figures of Hollywood's golden age.
In this career-spanning retrospective, Cooke examines his lifelong love affair with the movies, writing about many of his favorite topics in essays filled with controversial opinions and fond memories.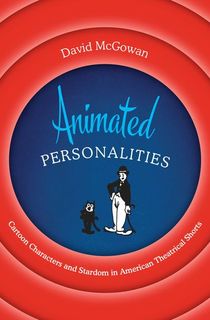 Animated Personalities
There are plenty of biographies out there for the stars, filmmakers, and other figures of Golden Age Hollywood. But this may be the first such book dedicated to the era's iconic cartoon stars.
This "truly gratifying" book "breathes life into celluloid figures, giving readers a backstory for some of the most enduring iconic characters of screen history" (Choice).
From the silent films of the 1920s to the present day, many of these cartoon greats have far outlived their human counterparts, and this pioneering book tells the history and the story of such cartoon greats as Mickey Mouse, Bugs Bunny, Felix the Cat, and Betty Boop.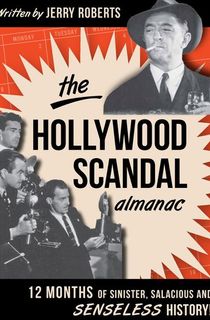 The Hollywood Scandal Almanac
Next to movies, Hollywood's main output appears to have been scandal for much of its existence.
In this indispensable "day in Hollywood history" guide, author Jerry Roberts walks us through 12 months of Hollywood's checkered past, from the classically salacious exploits of Marilyn Monroe to the more modern excesses of stars such as Lindsay Lohan, there's a scandal for every day of the year, and a fun and dynamic way to peer into Hollywood's more sordid side on every page.