Would you be ashamed for your friends to know you have a deep and abiding obsession with all things related to Princess Diana? Or that you're counting down the days to the newest Marilyn Monroe documentary? Don't worry, your secret's safe with us—and we've got plenty more guilty reading pleasures to suggest!
In fact, we've got 10 of them right here … with juicy details on the likes of American royalty, Jackie Kennedy Onassis, super-nova classic Hollywood stars Liz Taylor and Richard Burton, Hedy Lamarr, and Grace Kelly, and all those terrifyingly weird tales about Tom Cruise's "wife auditions."
Jackie Oh!
Many in the public had been quietly protective of Jackie Kennedy since the assassination of her husband and the many trials and tribulations of her family. But in 1978, Kitty Kelley burst through any barriers of respect for the former first lady with this juicy biography that focuses on the second half of Jackie's life as Jackie O.
With salacious details about Jackie's sex life and reasons for her second marriage, Kitty Kelley's biography became one of the most scandalous books of its time.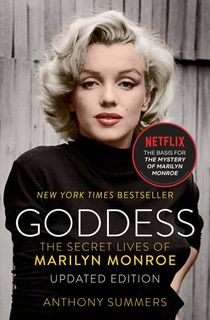 Goddess
Marylin Monroe left the world spell-bound by her genius, beauty, charm, and troubled identity. As one of the world's most famous female actresses and sex symbols, her story is bursting with juicy details of mafia affiliation, alleged affairs, and a sudden, cryptic death.
Burning with curiosity yet? Well, all of your answers await you in Goddess: The Secret Lives of Marilyn Monroe. By interviewing more than 600 people, and as the first person to gain access to the files of Monroe's last psychiatrist, Anthony Summers delivers a sad, but highly authentic account of the global icon's life. Also be on the lookout for Netflix's upcoming documentary, The Mystery of Marilyn Monroe: The Untold Tapes, coming out April 27th!
Related: Anthony Summers Discusses Goddess: The Secret Lives of Marilyn Monroe
Tommyland
Take a trip to the New York Times bestseller, Tommyland, where rock and roll legend Tommy Lee shares the unfiltered truth about his rise to fame, multiple marriages, Mötley Crüe, and thoughts about the tabloids and media. In this brutally honest autobiography, co-authored by Anthony Bozza, he truly holds nothing back, sharing very emotional details about his many trips in and out of jail, but also devoting an entire chapter to sharing his advice on how to please a woman.
Due to Tommy's horrible memory, the book even includes a chapter written by his high-profile ex-wife Pamela Anderson, where she shares juicy details about their marriage as America's first sex-tape scandal couple. And if after reading that, you still can't get enough of the bad-boy life of Tommy Lee, run (don't walk) to your couch, open Hulu, and start binge-watching the newly produced drama mini-series, Pam & Tommy.
Diana: Her True Story – in Her Own Words
Princess's Diana's death only increased public fervor for details on her private life. Biographer Andrew Morton saw his chance and took it with the 1992 publication of his biography which proclaimed to tell Diana's "true story."
So true, in fact, that the royal family tried to have it barred from publication, and it's no surprise why: the book contains all the gritty details on Diana's unhappiness while under control of the palace, including her struggles with bulimia and self-harm.
Most damning, however, were the details of Charles' infidelity with his former girlfriend, Camilla Parker Bowles.
Steve Jobs
The intensely private life of Apple founder Steve Jobs was always one shrouded in mystery and tales of narcissism and megalomania. Walter Issacson's incredibly well-written and informative biography shed light on Jobs' beginnings and the turmoil under which Apple became the Apple we know today—including Jobs' refusal to admit paternity to his first daughter, his notorious behavior in the office, and his refusal to seek medical treatment for his cancer diagnosis, which eventually led to his death.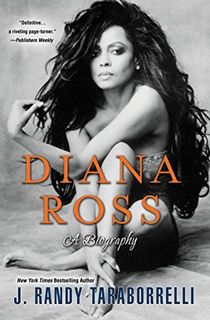 Diana Ross
A complex and enigmatic icon, Diana Ross is just as extraordinary now as she was during her initial rise to fame. Stepping into the limelight as the lead vocalist of Diana Ross and The Supremes, her life soon became challenged with the typical tension and turmoil of fame.
Unlike previously published biographies, J. Randy Taraborrelli's Diana Ross: A Biography shares the untold stories and never-before seen photos of the star, accumulated through his rare access to hundreds of Diana's closest friends and peers. Check it out now to learn more about her marriage to the founder of Motown, her complicated relationships with family, and the real reason behind the split of Diana Ross & The Supremes.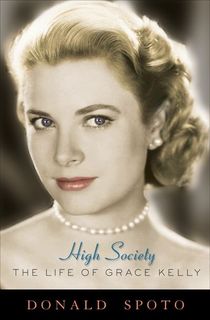 High Society
Donald Spoto, a biographer of the likes of Alfred Hitchcock and Marilyn Monroe, took on the life of Grace Kelly in this 2010 biography, revealing the more adult, raw version of Kelly's life when she was not behind the camera or, outside of her duties as Princess of Monaco, including her alleged promiscuity, in love affairs with her co-stars, and as Spoto claims, with Marlon Brando, and many married men.
One friend of a friend said, "Grace Kelly f—d everything in sight. She was worse than any woman I've ever known."
Tom Cruise: An Unauthorized Biography
Princess Diana biographer Andrew Morton took on another major celebrity in 2008 with his biography of Tom Cruise. With allegations swirling about the cult-like practices of the Church of Scientology (of which Cruise is a member and major contributor) there was much interest in Cruise's private life, including his search for a new wife after his divorce from Nicole Kidman.
In this book Morton details the Church of Scientology's alleged "wife auditions" for Cruise … talk about scandal … and just plain ick.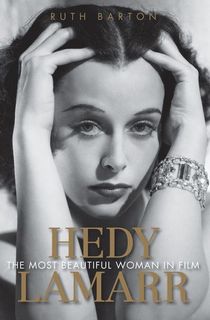 Hedy Lamarr
Hedy Lamarr: The Most Beautiful Woman in Film, details the colorful life of Austrian-born Hollywood actress Hedy Lamarr. The actress came to the United States escaping a loveless marriage and uncertain life in Nazi-occupied Austria, and found herself a successful and luxurious life in Hollywood.
However, all that came with a life of gossip and outrageous rumors as well. Hedy was as brilliant as she was beautiful, but has been long ignored for her involvements and inventions in spread spectrum communication. Read this biography to uncover all aspects of her multi-layered identity and story.
Related: The Author of The Other Einstein Brings Hedy Lamarr's Incredible Story to Life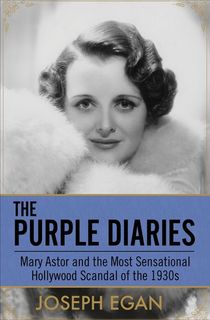 The Purple Diaries
Mary Astor, American actress and musician, was in the spotlight of the 1930s' Hollywood's juiciest scandal. And when we say juicy, we mean juicy! Astor, while married to her ex-husband Franklyn Thorpe, kept a diary containing her deepest darkest secrets: one of them being a tallied score of each of her extra-marital affairs. Her detailed diary entries even revealed her shocking affair with Broadway's most successful playwright George S. Kaufman, who was in an open-marriage himself.
Thorpe immediately took to the courtroom, with the hopes of acquiring full custody of their daughter. He even released a page of her diary to the press, and soon enough, Mary was making major headlines where her journal was dubbed "The Purple Diary." Joseph Edgar's account of the scandal will explain how this custody battle and "airing of dirty laundry" took precedence in the news over The Spanish Civil War.
Think twice before you line the pages of your journal with your darkest secrets!