The best cookbooks are the ones with recipes that intrigue anyone, from seasoned home chefs to those of us who are learning how to boil water. Whether you're looking to get into baking bread, cooking vegan meals or just want some tried-and-true easy recipes, one of the cookbooks below is bound to pique your interest.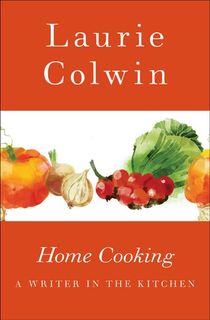 Home Cooking
Part memoir, part cookbook, Laurie Colwin's Home Cooking is a chronicle of many of her cooking adventures, some of which turned out better than others. Her philosophy for food is simple—dishes should be uncomplicated and made from fresh ingredients, and if all else fails, you can always dine out (or order in).
Related: Laurie Colwin: Alone in the Kitchen with an Eggplant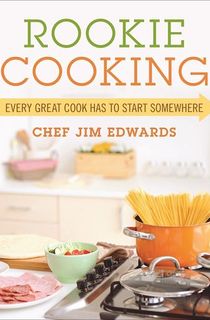 Rookie Cooking
Go back to basics with Rookie Cooking, in which chef Jim Edwards shows readers how to set up their kitchens for success. This book goes beyond simple recipes to explain which tools are essential, how to best stock your pantry, party planning, ingenious ways to use leftovers, and a whole lot more.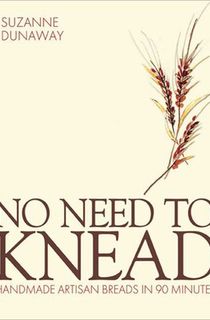 No Need to Knead
Breadmaking is one of those endeavors that can scare off plenty of home cooks—how much to knead, how to work with yeast, and the dreaded "Bread Week" in British Bake-Off all combine to make bread seem like a lot more trouble than it's worth. But in this James Beard Award nominee cookbook, breadmaking is simple: "This year's best bread book . . . produces fantastic results! . . . It should be a mandatory purchase for its pizza dough alone" (Salon).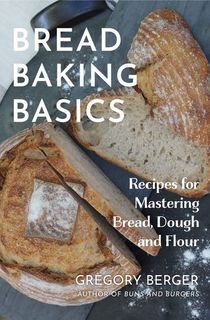 Bread Baking Basics
If you aren't afraid of a little kneading, then you might prefer this guide to bread baking. These simple recipes don't require any special flours, digital scales, or thermometers, making them super accessible to every cook. Plus, you'll get pro baker Gregory Berger's tips on sourdough starters, gluten-free recipes, and creative pizza ideas.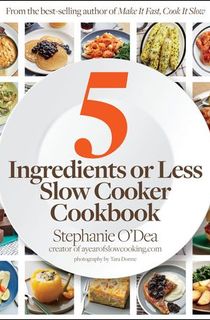 5 Ingredients or Less Slow Cooker Cookbook
If you hate cooking but are tired of sandwiches and instant ramen, the best cookbooks for you involve slow cookers. With five ingredients or less and minimal prep, O'Dea shows cooks how to skimp on prep work without sacrificing flavor or variety. You can make everything from Pulled Pork Jalapeño Dip and Artichoke Angel Hair Pasta to flan and even cheesecake—just set it and forget it.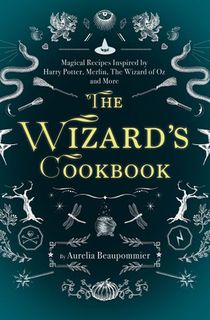 The Wizard's Cookbook
If you think cooking needs a dash more fantasy, you'll love The Wizard's Cookbook. Fans of Harry Potter, Dungeons and Dragons, Lord of the Rings and Chronicles of Narnia will enjoy these whimsical recipes inspired by their favorite wizarding worlds, from divine desserts to devilish snacks.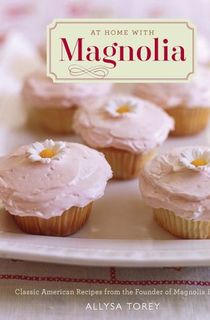 At Home with Magnolia
There's always room for dessert—and for another baking book in your digital library. Written by the owner of the famed Magnolia Bakery in New York's Greenwich Village, this cookbook includes two dozen delicious dessert recipes, though it mostly focuses on savory recipes. With mouth-watering dishes like Chicken and Vegetable Stew with Cream Cheese Herb Crust and Sweet Potato Casserole with Almond-Streusel Topping, each recipe is "a tasty blend of nostalgia and innovation" (Publishers Weekly).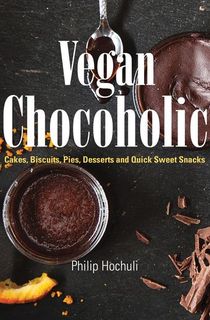 Vegan Chocoholic
Giving up dairy doesn't mean you need to give up dessert, too! Renowned Swiss chef Philip Hochuli understands just how deep one's love for chocolate can go, and has created dozens of innovative recipes using ingredients that can be found in any supermarket, from Chocolate Amaretti and Chocolate Sushi, and even Chocolate Focaccia with Rosemary and Sea Salt. There's also a vegan recipe for Nutella—we know what we're doing this weekend.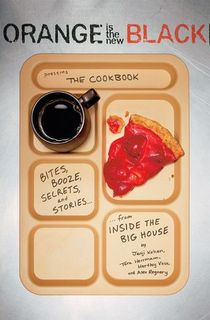 Orange Is the New Black Presents: The Cookbook
Fans of Orange Is the New Black, which was inspired by , will love recreating recipes that are fitting of their favorite convicts, from Red's Chicken Kiev to Miss Claudette's Coconut Cake. Plus, showrunner Jenji Kohan was involved in the making of the book, so you can be sure it will be as fun to read as it is to cook from.
Related: 15 Book to Movie Adaptations Streaming on Netflix Now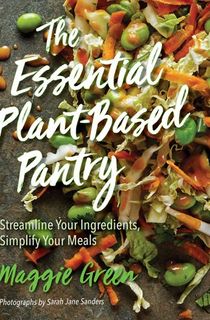 The Essential Plant-Based Pantry
Regardless of your stance on the ethics of eating meat, most people agree that a plant-based diet is better for the environment—and for your own health. Food and nutrition expert Maggie Green makes eating plant-based meals easier than ever by sharing her own list of what makes for a well-stocked pantry, and how to turn those supplies into delicious dishes like sesame Brussels sprouts and coconut curry chickpeas.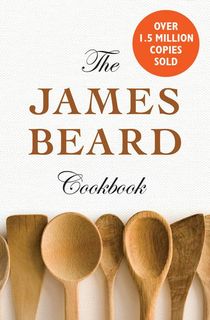 The James Beard Cookbook
Along with classics like Joy of Cooking and Julia Child's Mastering the Art of French Cooking, The James Beard Cookbook is a must-have for serious home cooks who want to learn how to do everything from making deviled pork chops to properly boiling an egg. First published more than 50 years ago and hailed as "one of the best basic cookbooks in America," by The New York Times, this is one of the best cookbooks for beginners and expert chefs alike.