She forgot to pick you up once (or twice). Fed you Doritos for breakfast. Cursed a lot. And was always the first one to remind you that you didn't come with a manual.
Until now. Put the old adage to bed (with breakfast) this Mother's Day and give Mom the greatest gift of all: the written word.
From a laugh-out-loud memoir to a self-deprecating celeb autobiography, the following personal accounts of parenting are just as relatable to those celebrating the holiday as to those who are being celebrated. She'll laugh, she'll remember when, and she may even cry—in a good way.
Related: The Best Mother's Day Gifts in 2020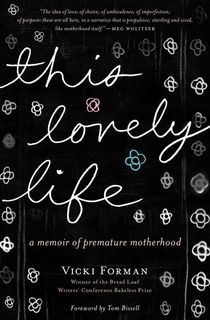 This Lovely Life
Vicki Foreman had to face a terrible tragedy when her twins, Evan and Ellie, were born 3 months too early. Wishing for the most merciless solution for her babies, Vicki pleaded with doctors to let her children slip away from the suffering, but due to California's resuscitation laws, the medical team continued to give the infants care. Within days the young Ellie passed away, while Evan survived to face multiple harrowing disabilities for the course of his life.
This book touches on the guilt and anger centered around this brave woman's initial ignored decision, and the triumphs, joys, struggles, and fierce unconditional love for the children she brought into the world. Full of heart-break and slow-coming victory, this work will give you a whole new perspective on motherhood.
Related: 10 Moving Biographies and Memoirs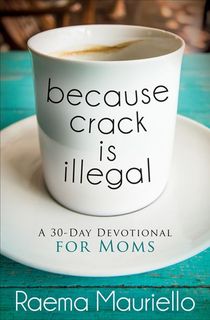 Because Crack Is Illegal
This book of daily devotionals contains a month's worth of inspiration for women at any stage of motherhood. Taking an honest and humor-filled approach, Mauriello's work embraces the common struggles inherent in being a mother, offering support and reaffirmation. This religious-based text not only supports mothers, but issues the challenge for them to continue to grow and learn through their experiences.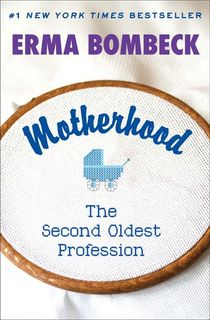 Motherhood
Erma Bombeck spent nearly three decades chronicling the frustrations and victories of parenting in both her newspaper column and numerous books. Resonating throughout Bombeck's observances are the superhuman qualities it takes to not only care for a family but for oneself. In this timeless collection, she presents everyday motherhood, as it should be—insane but glorious.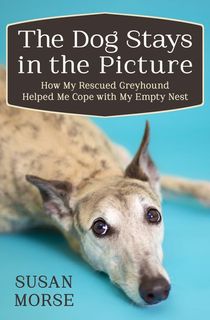 The Dog Stays in the Picture
A parent's work is never done, as Morse discovers in her memoir of an empty nest gone awry. Recovering from the loss of the family dog and faced with her children heading to college, Morse and her husband adopt a retired racing greyhound. Although lovable, Lilly is a handful, and Morse finds herself reliving all the moments she thought were long past. For those with children and fur babies, Morse tells a tender story of new life and soul mates.
A Fine Romance
She made waves more than 20 years ago with her controversial role as a single mother on Murphy Brown. In her recently released memoir, Bergen, though a celeb going on 50 years now, addresses everything from her hit television show to love, loss, and being a parent to very relatable effect. As she navigates her feelings raising her daughter, she also grapples with the challenges of a life in an often-unwanted spotlight.
Related: 15 Best Memoirs That Will Change Your Outlook on Life
Bad Mother
Reflecting on the changing status and paranoia of parenthood, Waldman reflects on the impossibility of being a good—much less perfect—caregiver in the modern age. With a mix of advice and humorous anecdotes, Waldman encourages both young and old parents to stop fixating on right or wrong and enjoy the experience of raising a family.
Are You My Mother?
Fans of Bechdel's brilliant graphic memoir, Fun Home, which detailed her coming-of-age story complete with her closeted gay father, are treated to the next chapter in Bechdel's life: the retelling of her relationship with her mother. Bechdel struggles to understand the difficult and distant relationship the two endured, and uncovers a woman similar to herself—an artist—whose talents were unfortunately stifled by an unhappy marriage and her unwavering commitment to her children.
Related: 8 Musicals Based on Books