We're always down for a horror movie, but for a dose of real terror, we turn to terrifying psychological thriller books. From haunting classics like Rebecca to modern page-turners like The Silent Patient, the most chilling reads play with your head and remind you that the real monsters are already among us.
After all, there's nothing more freaky than being unable to trust your own mind, right?
What are psychological thriller books?
Thriller books are similar to mystery books, but they take the tension and ratchet it up to 11. Unlike traditional mystery books, thrillers usually add elements of danger, action and anxiety. The protagonist needs to outrun and outsmart whoever's threatening them—or they may not make it to the end of the story.
Psychological thriller books add another layer to traditional thriller books by putting the protagonist in a situation where they can't trust their own perceptions. The main character may be unreliable because they're losing their grip on reality—or perhaps someone they thought they could trust is to blame.
The following psychological thrillers will keep you on your toes (and more than a little creeped out), as friends, couples, families, and neighbors come to realize that appearances are deceiving and the truth isn't always clear...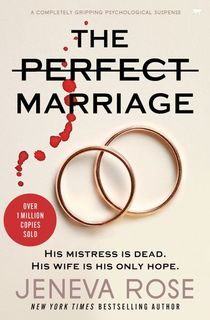 The Perfect Marriage
A TikTok darling, this twisty psychological thriller reminds us of The Undoing—Sarah is a successful D.C. defense attorney, while her husband Adam is a struggling writer. While Sarah is preoccupied with work, Adam carries on an affair in their secluded lake house. This would be troubling enough, but then his mistress is found dead.
Now Sarah has taken up Adam's defense as his lawyer. But is her husband innocent?
Silent Patient
This 2019 bestseller was lauded as "a mix of Hitchcockian suspense, Agatha Christie plotting, and Greek tragedy" (Entertainment Weekly), and it deserved every bit of praise it got. The story follows Alice Berenson, a famous painter who murders her husband out of the blue and then goes mute.
Her inability (or refusal) to speak captivates the world, including criminal psychologist Theo Faber, who is determined to get her to talk—and find out why she became a murderer in the first place.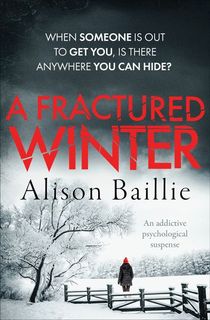 A Fractured Winter
Olivia thinks she's built the perfect life with her husband and children until a series of threatening notes start to bring everything crashing down. Does this stranger know the reason she had to leave Scotland so many years ago? Do they know of the secrets she left behind? And is it all connected to the disappearances of several girls in the Swiss mountain village she calls home?
This psychological thriller will have Olivia and you wondering if we can ever truly escape the past and how much control we actually have over our present.
The Favorite Daughter
This twisted, thrilling read will plunge you into the unraveling mind of a mother dealing with a horrific tragedy. Ever since her beloved daughter Mary died last year, Jane has been lost in a haze of grief and antidepressants. With her youngest daughter's high school graduation approaching, as well as the one-year anniversary of Mary's death, Jane decides it's time to rejoin the world.
But a lot has changed during Jane's emotional absence; her husband David works long nights at the office, and her daughter Betsy has become secretive and rebellious. To top it all off, Jane begins receiving strange messages hinting that Mary's death wasn't an accident after all. As shocking secrets threaten to come to light, Jane will do anything to protect her family…
The Guest List
A high profile wedding becomes a disaster when someone turns up dead. Set on a remote island with poor phone service, there's no escape—and nothing for the guests to do but solve this Agatha Christie-esque murder mystery for themselves.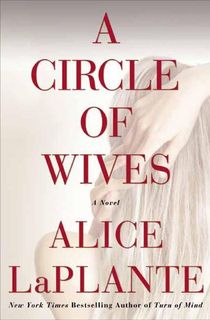 A Circle of Wives
Dr. John Taylor dedicated his life's work to helping children, and was a loving husband and father...so who would want him dead? When the renowned reconstructive surgeon is found murdered in a hotel room, Detective Samantha Adams is placed on the case. Soon enough, she uncovers a stunning and inconvenient truth: Dr. Taylor was married to three different women in three different cities, two of whom were unaware of their unique situation.
Samantha's investigative work unravels a case that only seems to grow increasingly complex. But one thing quickly becomes clear—even the people closest to you can hide unfathomable secrets.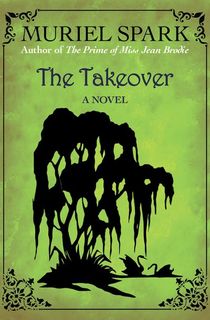 The Takeover
American heiress Maggie Radcliffe seems to have it all—including a home in Lake Nemi just south of Rome. There, she regularly hosts quirky guests and strives to live in tune with ancient pagan rhythms of art and nature.
But her latest guest, Hubert Mallindaine, has been relieving her of her material wealth. In a bid to get her things back, Maggie tries to force Mallindaine to leave—and then things really take a turn.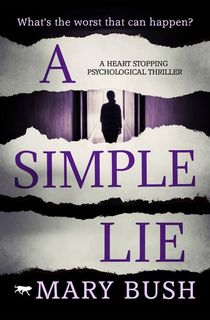 A Simple Lie
After a year of unemployment, Valentina Knight, a former dentist, lies to secure a position as the assistant to the county medical examiner. After all, how much harm can one small lie do? Val soon gets caught up in a murder case that has all the markings of the work of a serial killer.
As Val begins to put the pieces together, things take a dark turn. Someone knows her secret, and she will have to play a dangerous game to save her job, and possibly her life. The twists and turns of Val's story will keep you guessing until the very end.
Gerald's Game
One of the most prolific horror writers of our time, Stephen King knows a thing or two about building psychological suspense. In Gerald's Game, which was adapted into a chillingly good film for Netflix, a woman named Jessie agrees to her husband's kinky idea to handcuff her to their bed.
This quickly turns for the worse when a freak accident leaves her husband dead. Now Jessie is trapped with nothing but her own thoughts—and a shadowy figure who may or may not be real.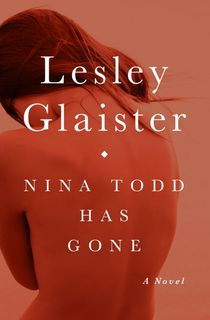 Nina Todd Has Gone
Nina Todd has an okay life—she has a dependable boyfriend, an unfulfilling job, and nondescript looks. It's exactly what she wants: normalcy. So when a younger man named Rupert approaches her while she's on a business trip, she should just say no. But she gives in and has a one night stand. Unfortunately for Nina, Rupert has no intent of letting her go.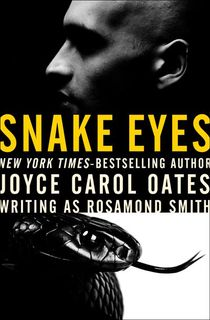 Snake Eyes
Lee Roy Sears had been on death row, but his attorney, Micheal O'Meara, has finally managed to get his case overturned. Outside of prison, Lee stays close with Michael and even befriends his wife. But soon Michael begins to question whether he did the right thing in freeing Lee—and letting him get so close to his family.
In this twisted psychological thriller, prolific writer Joyce Carol Oates has crafted yet another story where the evils of paranoia and the people we surround ourselves with are more terrifying than any creature that goes bump in the night.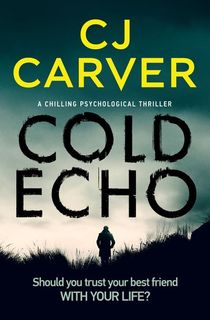 Cold Echo
Psychologist Harry Hope has been called in to help with a case surrounding a man's decapitated head that has been discovered in the woods. When the victim turns out to be Harry's childhood friend Guy, he is forced to reckon with the horrible mistake that destroyed their friendship as children.
Then a young client of Harry's goes missing. As Harry races to find and save the boy, he discovers a secret that someone may be willing to kill to protect. This chilling thriller will keep you on the edge of your seat and have you wondering who, if anyone, you can trust.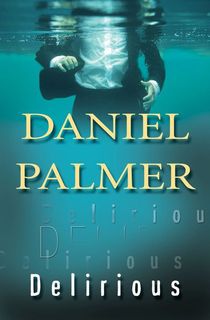 Delirious
A cyber genius questions his own sanity in this chilling read. Charlie Giles is the senior director of his own successful startup company, and everything in his life is going to plan—until his coworkers start dropping dead, and all the evidence points to Charlie.
Charlie doesn't remember hurting anyone, but his family history of mental illness makes him fear the worst. Is someone out there trying to implode his reputation? Or is his mind cracking under the pressure?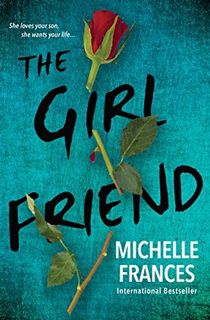 The Girlfriend
Described as "a juicy thriller and utterly compulsive reading" by Jenny Blackhurst, author of How I Lost You, The Girlfriend follows Laura, whose life has been picture perfect. Until now.
Her long marriage, successful career and upstanding son all make her proud. But then her son meets Cherry, a young, beautiful and smart girl who will do anything to have the kind of life Laura has.
When tragedy strikes, a decision is made and a lie is told. And all of their lives are changed forever.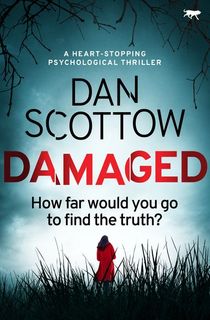 Damaged
Emily Blake has just returned to her hometown to cover the disappearance of a young girl, Becky Clarke. Becky's case is far from just an assignment for Emily as it is strikingly similar to the disappearance of her childhood friend Alice Abbot. As Emily learns more about Becky's case, she also begins to question what happened to Alice 25 years ago, though not everyone in town is as eager to revisit it.
More and more lies begin to come to light and Emily is forced to reckon with the fact that both cases may be more personal than she could have ever imagined. In his debut novel, Dan Scottow questions how much of what we're told we should really believe.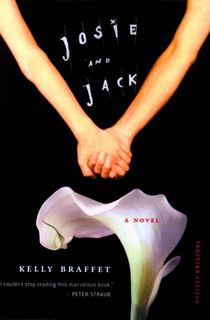 Josie and Jack
The titular brother and sister of Braffet's "darkly gothic" debut lead unsupervised lives in a secluded Pennsylvania home (Publishers Weekly). Their father may be a batty physics genius, but he's also a negligent parent—which leaves both kids at the mercy of bad influences and decisions. Their sibling relationship becomes increasingly fraught as Jack makes bizarre demands of Josie, all the while exhibiting clear signs of sociopathy.
Things get even more twisted when the siblings strike out on their own and head towards a catastrophic end that they—and you—won't see coming. This is a thrilling update of the classic Hansel and Gretel fairy tale, though it also incites the skin-crawling creepiness of V.C. Andrew's Flowers in the Attic.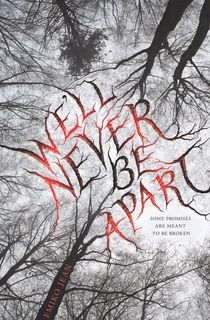 We'll Never Be Apart
Once, 17-year-old Alice Monroe was just your average teenager. Now, she's locked up in mental hospital, still reeling from her boyfriend's death at the hands of her calculating, arsonist twin. To pass the long and uneventful days, Alice occupies herself by writing out her thoughts of vengeance, which all involve giving her sister a taste of her own murderous medicine.
An unhealthy friendship with a fellow patient only fuels her fire (no pun intended)—though resurfaced memories will make Alice realize that her mind has blurred fact and fiction.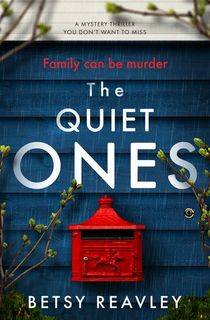 The Quiet Ones
This "chilling thriller that creeps up on you and grabs you by the throat" (Mark Edwards) follows Josie, who has just received a letter from her birth mother. Then she's hit with another shock—there's a brutal murder. To figure out what's happening, Josie will have to examine her past, and unmask the stranger who's become obsessed with her.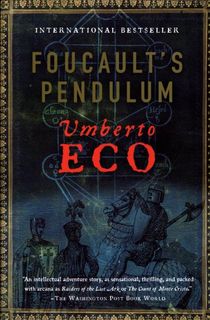 Foucault's Pendulum
If you're a fan of literary thrillers, then this international bestseller from Italian author Umberto Eco is a must-read. (Though be warned, at more than 600 pages, it's also a very long read.)
Skewing more towards adventure than most of the books on this list, this novel opens with three bored book editors from Milan who decide to devise a hoax. They create a map which credits Foucault's Pendulum, a location in Paris, France, as the point where all of the Earth's power can be controlled. But soon the joke becomes all too real, and one of them ends up dead—and then the thrills really begin.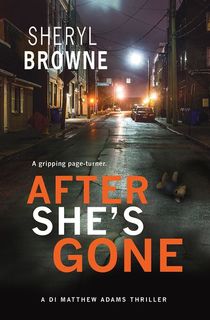 After She's Gone
Detective Inspector Matthew Adams has seen quite a lot in his day, but few of the criminals he's after are as depraved or vile as Patrick Sullivan. Patrick is a man completely without morals, a fact that Matthew knows all too well—the two have known one another since they were children. When Patrick's brother is killed in a drug bust led by Matthew, the animosity between the two reaches a critical point. And Sullivan will go far beyond hurting just Matthew in order to get him back.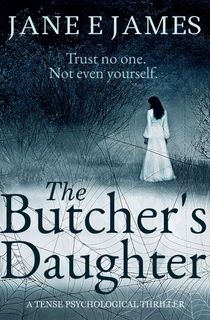 The Butcher's Daughter
After being released from an asylum, Natalie Powers must convince everyone in her Welsh village that she's fully recovered. But convincing others to trust her will mean trusting in herself—and Natalie's unsure if she can. Even more disturbing is the string of suicides that have plagued the town, and Natalie's strong suspicion that the entire town is keeping a secret from her.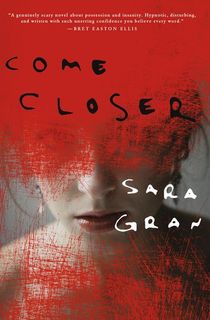 Come Closer
A popular choice for "top scary books" lists, Come Closer charts a woman's mysterious downward spiral. But is her unraveling caused by madness—or something even more terrifying and powerful?
This is the question that'll keep readers on the edge of their seats, as the source of Amanda's violent mood swings, visceral nightmares, and monstrous thoughts continue to baffle herself, her family, and her friends. Hailed by Bret Easton Ellis as "hypnotic" and "disturbing," this isn't your average psychological thriller—and that's what makes it all the more riveting.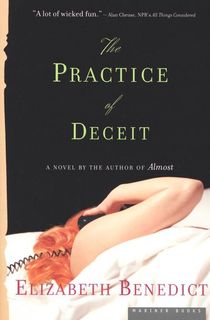 The Practice of Deceit
Psychotherapist Eric Lavender loves living the lifestyle of a Manhattan bachelor. But when he meets Colleen Golden—a single mom and divorce lawyer from outside the city—he begins to sing a different tune. Under Colleen's influence, Eric turns into not just an honest man but a father and suburbanite.
Of course, these ideal beginnings are short-lived, as Fatal Attraction-esque disaster looms on the near horizon: Colleen has a past far grimmer than anyone could've imagined, and it'll take a professional fiasco to bring her true nature into the light.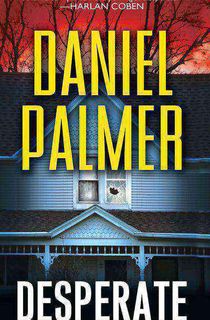 Desperate
Gage Dekker and his new wife, Anna, have both lost enough people for a lifetime—but fate deals them another blow when Anna has a miscarriage. Devastated, the couple thinks their luck is finally beginning to change when they meet Lily, a young, pregnant and homeless woman who agrees to let them adopt her baby in exchange for financial support.
But as soon as Lily enters their lives, something feels off, and Gage's home and work life both begin to fall apart. Soon, Gage must make an unthinkable choice to save his marriage and his career.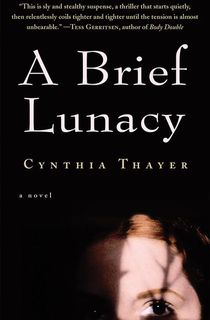 A Brief Lunacy
Jessie and Carl Jensen have been together for forty years, and while it hasn't been easy—they're the parents to a wayward, schizophrenic daughter—they're confident in their marriage. Enter Jonah, a man they hardly know, but whose arrival may destroy them entirely.
When he shows up at their cabin saying he's been robbed, Jessie and Carl invite him to use their phone and stay for dinner. It doesn't take long for the couple to realize Jonah is more monster than victim—and that he knows more about them than any normal stranger should. Thayer keeps tensions high, as the Jensens try to win their visitor's messed-up, psychological games.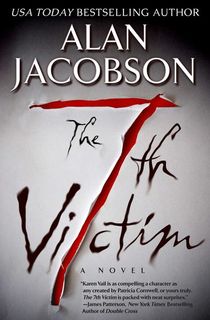 The 7th Victim
In the first of Jacobson's action packed Karen Vail series, the female FBI profiler is on the hunt for a Virginia serial killer known as "dead eyes." It's bad timing: on top of an impending divorce, Karen has to deal with an ailing mother. But despite her personal problems, Karen's powers of intuition haven't been dulled, and she's convinced the answer lies within its seventh victim. Can she solve this murder mystery in time to stop the killer and save her career?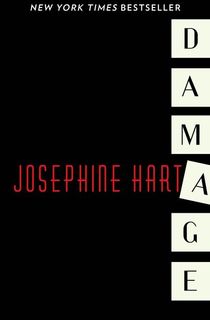 Damage
This gripping novel by Josephine Hart follows a man who seemingly has everything, but whose obsession with his son's fiancée drives him into a reckless, unforgivable sexual frenzy. The basis for the 1992 movie adaptation starring Jeremy Irons and Juliette Binoche, Damage is one of the best psychological thriller books of all time.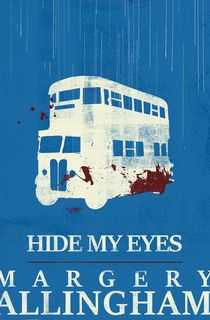 Hide My Eyes
Set in the 1950s, this historical fiction crime thriller from "the best of mystery writers" (The New Yorker) will keep you spellbound until every secret is unraveled. A serial killer is loose in London's theatre district, and it's up to private detective Albert Campion to track him down. His clues are sparse—a left-hand glove and a lizard-skin letter-case are all Campion have to go off of. But if he doesn't figure it out soon, the bodies are going to pile up.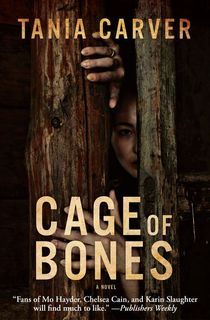 Cage of Bones
Detective Phil Brennan and psychologist Marina Esposito have made a shocking discovery inside an abandoned house: A cage made of bones, which holds a feral child. Now, they're in the middle of a grisly serial killer case that has stumped police for 30 years. In a terrifying marriage of horror and psychological suspense, Tania Carver's novel keeps the chills and surprises coming as the duo confronts a dark and elusive evil.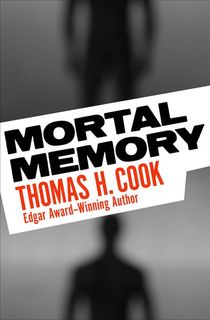 Mortal Memory
Purely by luck, Steve Harris did not meet the same fate of his mother and brother, who were murdered by his father in 1959. Since then, Steve has tried to move on with his life, though a new true crime book threatens to open old wounds. Still, Steve cooperates with author Rebecca Soltero, as she digs deeper into the events of that fateful day. What ensues is an eye-opening investigation that reveals painful truths about the crime, Steve's father, and the family he loved and lost.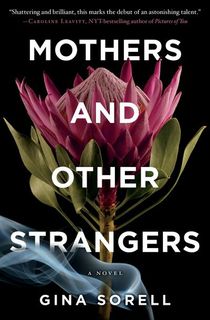 Mothers and Other Strangers
Elsie had been estranged from her narcissist mother for years when she died, leaving her nothing but debts and mysteries. As she tries to piece together her mother's life, Elsie must also deal with The Seekers, a cult-like group in which her mother was a member and now seems to be threatening Elsie.
Undaunted, Elsie continues to look into her mother's past, which ultimately brings her to South Africa and relatives she never knew existed. Described as a "delightfully twisty gothic with the strange and eerie urgency of a fable or a dream," Mothers and Other Strangers is the kind of psychological thriller that will sink its claws into you from the very first page.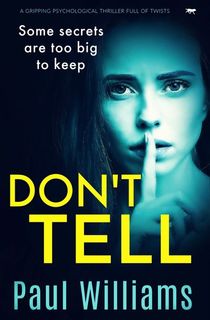 Don't Tell
Carrie Atwell thinks she has the perfect marriage until a stray earring in her husband Steve's car brings everything into question. While she initially suspects an affair, things take a dark turn when Steve is linked to the most recent of a string of brutal murders.
The mutilated bodies of young women have been washing up on beaches for the past several months, and Carrie will have to ask herself if she believes her husband is responsible. How much does she really know the man she married? And is she capable of bringing that man to justice?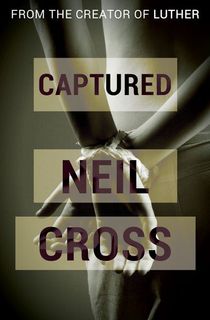 Captured
From the creator and showrunner of the BBC series Luther comes a gritty thriller about promises and second chances. Diagnosed with terminal cancer and approaching death, Kenny Drummond sets out to right all his past wrongs. But when he reaches the name of his former schoolmate Callie Barton, all his attempts to locate her come up empty. Kenny vows to find out what happened to Callie—but does he have enough time?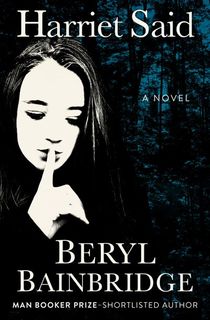 Harriet Said
Loosely based on the Parker-Hulme murder seen in the Kate Winslet film Heavenly Creatures, Harriet Said stars two bored teenage girls who embark a disturbing mission: They're going to woo the much-older and married Peter Biggs. But how far will they go to achieve their goal? Well, it's up to whatever Harriet says—and what she says will surely incite life-shattering terror.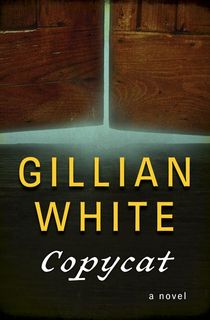 Copycat
Fans of the movie Single White Female will recognize a familiar trope in this thrilling novel by Gillian White: Martha and Jennie are neighbors and occasional frenemies, with Martha on top and Jennie struggling to fit in. But when the tables are suddenly turned, this harmless friendship turns into a dark obsession that doesn't end well.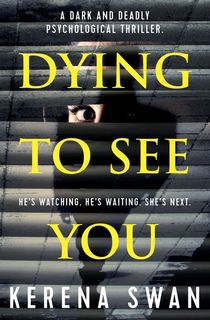 Dying to See You
Sophie has just been assigned to care for the elderly Ivy. As the two form a bond, Sophie also begins to forge a connection with Ivy's grandson Max. Sophie and Max struggle with Ivy's growing disapproval, but Sophie has bigger issues to worry about.
Someone is watching her. With the area hit by a string of murders, Sophie can't help but wonder, is she next? This psychological thriller is perfect for anyone who loves a good twist.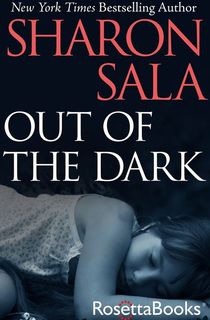 Out of the Dark
You may have heard of Snowfall, Sharon Sala's best-selling romantic suspense novel. In a following novel, Out of the Dark, Sala has turned up the suspense with this disturbing tale about a woman on the run from a cult. Jade had been brought into the cult as a child, and abused by its members for years after her mother died. Now an adult, Jade has finally gotten away—but the People of Joy are close behind.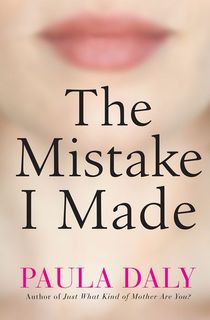 The Mistake I Made
A broken marriage, a failed business, and a young son who's beginning to act up in school have pushed Roz to her breaking point. Otherwise, she may not have seriously considered a very rich, very married man's offer to solve her financial troubles for one night of no-strings-attached fun.
Figuring this would solve at least one of her problems—and may even be fun—Roz agrees. But of course, nothing is ever that simple.

Sharp Objects
After years of self-harming and substance abuse, reporter Camille Preaker thinks she's finally conquered her demons. But when she's assigned to cover the murders of two young girls in her hometown, she realizes that her demons are much closer than she thought. In fact, they're lurking in her own backyard...in her own childhood home...and amongst her own family drama.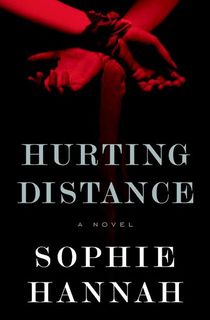 Hurting Distance
As Big Little Lies author Liane Moriarty has said, "No one writes twisted, suspenseful novels quite like Sophie Hannah." In this psychological thriller book, Naomi Jenkins becomes concerned when her boyfriend, Robert, goes missing.
Unfortunately, Robert's wife claims he isn't missing, and the police give her more credence than Naomi. To make the police search for Robert, Naomi lies to the police about Robert being a danger to others—but her lie spins out in ways she never could have imagined.
Pretty Girls
Ever since their younger sister vanished more than 20 years ago, Claire and Lydia have lived separate lives. But when Claire's husband winds up dead, the estranged siblings must end their decades of separation to uncover what connects these two devastating crimes...
A Place of Execution
This award-winning thriller contains two interwoven narratives: One takes place in 1963, as inspector George Bennett attempts to solve the case of a missing English girl. The second is set in the present day, where journalist Catherine Heathcote aims to write a book about the case. But when Bennett stonewalls Heathcote just before her book's publication, she suspects that Bennett hasn't given her the full story...
Cross Her Heart
Sarah Pinborough blew everyone's mind with the ending of her psychological thriller Behind Her Eyes. She's up to the same tricks in Cross Her Heart, which sees long-kept secrets poison the bonds between three women. Frustrated by her mother's overprotectiveness, 16-year-old Ava is ready to defy the rules and do things her way.
But there's a reason Lisa is such a paranoid helicopter parent, and when Ava's heroics gain media coverage, those reasons begin to reveal themselves. And when Lisa's only friend, the flawless Marilyn, gets involved, it becomes even more obvious that people are not at all who they seem...Readers can expect delicious curveballs that are worthy of the #WTFThatEnding Twitter hashtag.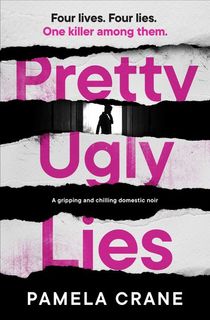 Pretty Ugly Lies
Ellie is a picture perfect wife, until she find out about her husband's affair.
Shayla hides her pain behind her party-girl lifestyle, but an impossible choice is about to cost her everything.
June wears a smile to hide her suffering.
Jo seems to have the ideal life, and then, her daughter is kidnapped.
Soon these women will come into each other's lives—and one of them will snap.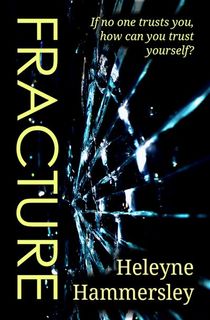 Fracture
Rosie has just arrived in Australia to visit family and to clear her head after leaving university and a violent relationship behind. She soon stumbles upon the eccentric Alfie, and the two women become fast friends.
After Alfie is attacked, she and Rosie decide to go on a road trip. What was supposed to be a vacation turns into a murder case. It's up to Detective Sergeant Pete Norton to solve the case and discover just what exactly Rosie and Alfie are hiding.
Before the Fall
From the creator of Fargo comes this New York Times bestseller about the survivors of a plane clash—a down-on-his-luck painter and the 4-year-old son of one of the prominent families killed. As the investigation unfolds, the stories of those onboard indicate that perhaps the crash wasn't an accident after all.
Jane Doe
Helen Stone's 30-year-old protagonist is an anti-heroine straight out of Gone Girl Amy Dunne's handbook. To her insufferable boss, Stephen, Jane is just a normal Midwesterner—hard-working, reliable, and good-natured. Of course, his assumptions couldn't be farther than the truth.
In reality, Jane is an angry sociopath who blames Stephen for her friend's suicide. While she plays the role of his dutiful manager, she secretly plots his demise—and as far as she's concerned, the more brutal, the better. Her unapologetic hatred and quest for revenge makes for a fast-paced, darkly humorous psychological thriller unlike any you've read before.
In the Blood
In this award-winning psychological thriller, college student Lana Granger is a compulsive liar who has always gotten away with her fabrications. But when she starts babysitting for a manipulative 11-year-old boy, Luke, she knows she's met her match—and perhaps her downfall. The disappearance of Lana's best friend requires bigger lies than she's ever told before. They might convince the police of her innocence, but Luke won't be so easily fooled.
Let Me Die in His Footsteps
Winner of the 2016 Edgar Award for Best Novel, Let Me Die in His Footsteps takes place in the lavender fields of 1950s Kentucky, where 15-year-old Annie ventures into forbidden territory on a nighttime stroll. She never expected to find a dead body—or that the discovery would expose her family's deepest, darkest secret.