In our day-to-day lives, we know we should be taking the high road. But sometimes, we wish we could be a little more petty. It would just be so satisfying to take revenge, whether that means executing an intricate plan à la Gone Girl or channeling our inner Glenn Close and boiling a bunny.
That's why we love to live vicariously through the spiteful characters in these revenge thrillers. From scorned spouses to jealous actors, these novels are packed with dramatic payback, vicious vengeance, and jaw-dropping thrills. So go ahead and keep reading for ten suspenseful revenge thrillers.
Related: 50 Psychological Thriller Books That Mess With Your Head
The Sunday Girl
If you've ever been dumped by someone who wasn't good enough for you anyway, you'll understand where Taylor Bishop is coming from. She's just had her heart broken by Angus Hollingsworth, and feels like she'll never be able to put herself back together again. And if she can't do that, then he deserves to hurt just as badly.
First, Taylor reads The Art of War. Then she makes a plan. Then she does something that she can't take back—and everything spirals out of control. As the tension ramps up, "you know that things cannot end well, but you can't turn away or stop reading this gripping novel" (Canberra Weekly).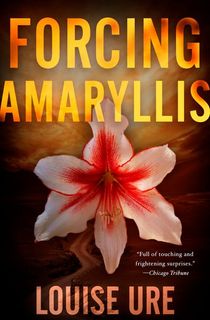 Forcing Amaryllis
Defense lawyer Calla Gentry is good at her job, and getting off her newest client, who's been accused of rape and murder, should be a cinch. But as she digs into the details of the case, Calla realizes this may be the same man who traumatized her sister years ago. Now Calla is torn between doing what she was hired for and taking revenge on a man who could very well be a monster.
"A surprisingly tender tale of sisterly vengeance," this haunting thriller will grip you from its first pages. (Publishers Weekly).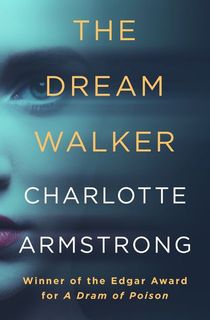 The Dream Walker
No good deed goes unpunished in this "most uncommon thriller" (New York Herald Tribune). When war veteran John Paul Marcus exposes the financial trickery of industrial heir Raymond Pankerman, he unwittingly put himself in a lot of danger. Pankerman has crafted the perfect crime to frame the old man—but Marcus's niece, Olivia, has no intention of letting that happen.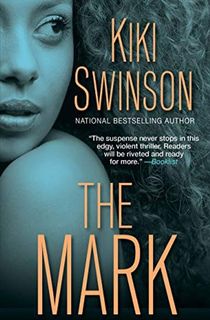 Mark
When Lauren Kelly's accomplice and ex-lover Matt Connors double-crossed her, she didn't get mad—she got even. Lauren stole millions from her, then restarted a family with her new husband, Derek, who knew nothing of her previous schemes.
But Matt has no intention of letting Lauren get away with his money that easily. He'll go to any length to force her to give it back—including kidnapping her husband and baby. Now Lauren is determined to track Matt down and destroy everything has...but she may be playing right into his hand.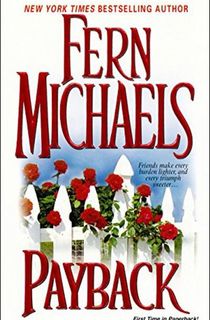 Payback
Fern Michaels' Sisterhood series is very popular, and for good reason. Seven very different women who found one another in trying times and helped one another heal, forming an unbreakable bond. And if you betray one of them, you can bet the rest will have her back.
Somehow, however, one of their spouses didn't get the message. Julia Webster's husband, a U.S. senator, has been taking advantage of her and abusing her trust. He only cares about his own dreams—and so, on the eve of his biggest political victory, the Sisterhood has planned for revenge.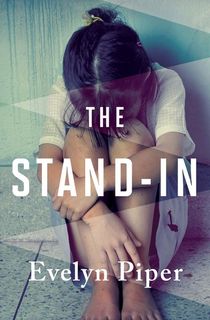 The Stand-In
Desmond's biggest accomplishment as an actor was his ability to imitate Hollywood icon Coral Reid. The bit won Des acclaim in the French Quarter, but he's never gotten over his failure to make it in Hollywood himself.
Now, Des blames Coral Reid for his failures, and he's going to punish her for every slight real and imagined. Desperate, deranged, and with enough acting skills to sneak onto her movie set, Des is torn between murdering her and kidnapping her child. Which path he chooses, revenge is going to be messy.
Keep Reading: 9 Books With Plot Twists You Never Saw Coming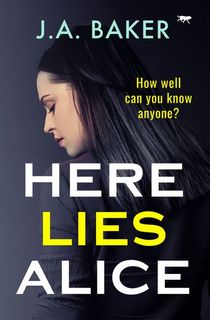 Here Lies Alice
After the tragic murder of Sophia Saunders, her husband, Peter, and daughter, Lauren, have been trying to pick up the pieces and rebuild their once-happy family. Peter is overwhelmed by loneliness and turns to a woman from his grief support group Alice to fill his emotional void.
As his relationship with Alice grows more serious, Lauren becomes weary of Alice's presence in their home. And it isn't just because she doesn't want her dad to move on from her deceased mother– there's something seriously up with Alice. Lauren can't find any trace of Alice online and begins investigating her further. But the deeper her search into Alice's past goes, the greater the danger grows as Alice has her agenda set on revenge.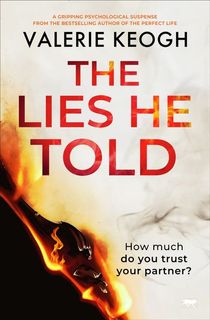 The Lies He Told
Four women find out they all have one thing in common: their lover. Misty is well-rounded, successful, and generally happy-go-lucky until her seemingly perfect boyfriend leaves her. Gwen is an elegant woman, head-over-heels for the new man in her life until she finds out he's been lying to her. Babs is hot-headed and has suffered heartbreak as the love of her life was lured away, first by Misty and then by Gwen. And last but certainly not least, there's Dee, a sweet angel of a woman who takes her wandering husband back every single time.
When these four women find out they've all been played by the same man, they set out on a mission for revenge. It's kind of like the brilliantly funny film, The Other Woman (2014) – except this domestic thriller novel has no Kate Upton and ends in murder.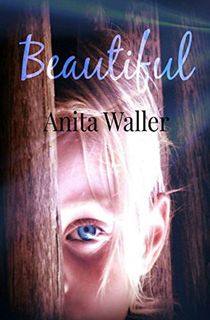 Beautiful
Reviewed as "a remarkable debut that fills the void after Gone Girl" by the bestselling author of Angels Betsy Reavley. Amelia was a happy, carefree six-year-old until a traumatizing moment with a man in her neighborhood park changed everything. As Amelia grows older, she's haunted by the memories of that fatal day. And she becomes obsessed with one day coming face-to-face with her evil attacker once again.
Consumed with grief, confusion, and anger, Amelia falls into a self-destructive pattern and becomes overcome by darkness. There are secrets, lies, mystery, and beautiful revenge underneath Amelia's surface just waiting to come to light.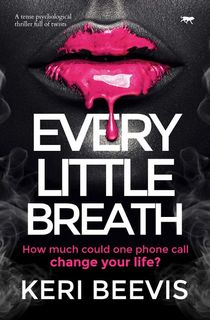 Every Little Breath
When late-night radio DJ Casey Fallon answers a funny-sounding caller, she chalks it up to a prank. But when a woman's body is discovered, Casey finds herself in the crosshairs of a ruthless murderer who wants her to locate his victims before he finishes the job.
Flash forward to 15 years later. After Casey was a key witness in the conviction of serial killer Steve Noakes, she finds herself the target of another game. Someone from her past is seeking revenge, and they won't rest until she has paid the price for what she did all those years ago.