Even if you've never read a Fern Michaels book, you've likely heard of the prolific author. Mary Ruth Kuczkir has written under the pen name Fern Michaels since 1977, when her first novel was published. Since then, she has written more than 150 , most of which feature strong women leads and have become New York Times bestsellers.
Despite her wild success, the author remains humble. "Is Fern Michaels® a great writer? No. She is however, one hell of a story teller," writes Kuczkir .
Below are just 10 of Fern Michaels' incredibly addictive books, from the start of her famous Sisterhood series to some of her best stand-alone novels.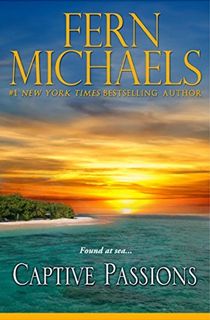 Captive Passions
The first book Fern Michaels ever published is an adventurous romance novel. Sirena Córdez strongly commands a Spanish ship, earning respect from her male crew. But when her sister is murdered by a band of marauders who attack her ship, Sirena is determined to get vengeance. She decides to trick the man she believes is responsible, making him fall in love with her. But everything may not be as it seems.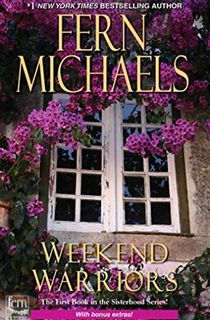 Weekend Warriors
Fern Michaels' famed Sisterhood series has more than 30 books, and they all began here. Weekend Warriors introduces us to each member of the seven members of the Sisterhood, all of whom have dealt with sexist colleagues, cheating husbands, and inadequate legal systems.
Together, they decide they don't have to take these injustices lying down—and as long as they have each others' backs, nothing can stop them. "Readers will enjoy seeing what happens when well-funded, very angry women take the law into their own hands."—Booklist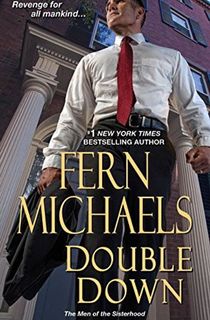 Double Down
Eventually, the Sisterhood series became so popular that Fern Michaels began a spin-off series: Men of the Sisterhood. This collection of three novellas follows the Sisterhood's significant others, and their own missions for justice.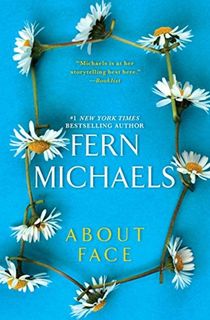 About Face
When Casey Edwards is found walking down a Georgia road, she's completely lost—she has no memory of the awful events that upended her life a decade earlier. All she has is a piece of paper with the address to Swan House, where her mother lives with her ailing husband. However, once Casey arrives, it's clear that the mansion is not safe for her.
Casey is determined to find the answers she's looking for. But someone wants Casey out of the way...before she remembers too much.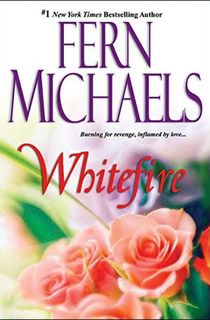 Whitefire
Every once in a while, Fern Michaels dips her toes into historical romance. In Whitefire, Katerina Vaschenko is a courageous woman seeking vengeance on the invaders who destroyed her village—and the man who took her innocence.
However, Katerina is shocked to realize that her seducer, a proud Mongol prince, is willing to help her avenge her people. Together, they'll get justice—and explore a passionate connection neither has ever experienced before.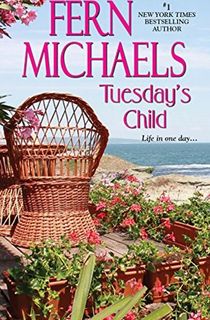 Tuesday's Child
Ten years ago, nurse Sophie Lee was convicted of murdering one of her wealthy patients, Audrey Star. Now, she's been exonerated—on his deathbed, Adam Star admitted to the crime, and in his guilt, left Sophie a large sum of money.
Though Sophie is eager to start over, it won't be easy. For one thing, the media won't leave her alone. And for another, there are still revelations in store.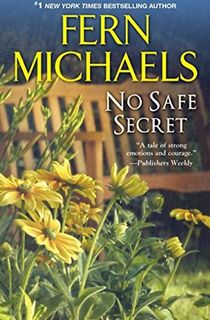 No Safe Secret
Many Fern Michaels books feature strong women and thrilling plots, making them perfect for lovers of —and that includes this juicy story. Any casual observer would think Molly has the perfect life. But behind closed doors, her demeaning husband Tanner is a nightmare...and no one knows about the life she left behind in Florida 20 years earlier.
After Molly left behind her old life, she fled to Massachusetts and reinvented herself. But she can't run from the past forever—now, she needs to find the strength to become the woman she once hoped to be.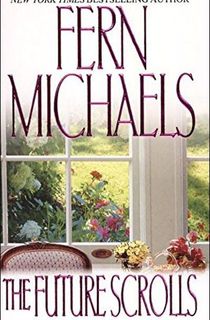 The Future Scrolls
When Manhattan editor Dani Arnold sees a lost child, she immediately sets out to help. But this decision quickly leads to her being plunged into a mystery more dangerous than anything she's ever encountered before.
Dr. Alex Mendenares is determined to keep his daughter safe—and guard a secret that's been kept by his family for centuries. He never thought he'd trust a stranger with either task—but he never thought he'd meet a woman like Dani, who quickly captured his daughter's heart...and has made quite the impression on him, too.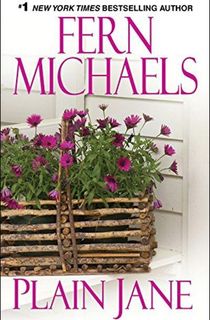 Plain Jane
In college, Jane Lewis was painfully jealous of homecoming queen Connie Bryan—until a sudden attack ended Connie's life. Years later, the case remains unsolved, though Jane's never forgotten the traumatic event.
Now, Jane is living a successful life her college self would have never believed possible. But when Jane stumbles upon clues that might identify Connie's attackers, she must decide whether to step into a world of risk and excitement, or leave the past alone.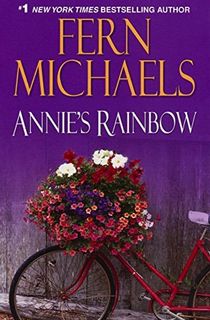 Annie's Rainbow
On the day of her graduation, Annie Daisy Clark found something unbelievable: half a million dollars. Annie knows she must have stumbled upon the loot from a recent bank heist. But instead of turning in the money, she decides to put it toward starting her own business, and vows to pay back every penny.
Ten years later, Annie's coffee chain has taken off, and she's ready to make good on her promise. But someone determined to solve the decade-old case is on her trail—and she'll need to use all of her wits to keep her world from unraveling.