There's something addictive about domestic thrillers: they have the juiciest plots; the most unbelievable twists; the most satisfying yet unexpected endings. Technically a kind of psychological thriller, domestic thrillers usually focus on the relationship between a husband and wife, minus the happy ending. And we just love suspense stories where it turns out the person you thought you knew best was hiding something all along.
Below, we've made a list of ten domestic thrillers that will keep you guessing the entire time. If we missed your favorite, tell us about it in the comments below!
Related: 9 Books Like Little Fires Everywhere
The Wives
Thursday knows Seth already has two wives who she hasn't met, but she doesn't care—she loves him so much that she agrees to marry him, too. But one day, Thursday finds something. Something that makes her question everything she thought she knew about Seth.
What follows is a heart-pounding, unbelievable thriller that would make Gillian Flynn's head spin—and that's all we're saying. If you want to know more, you'll have to read the book yourself.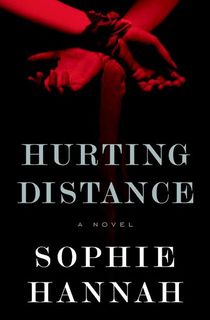 Hurting Distance
According to Liane Moriarty, author of Big Little Lies, "No one writes twisted, suspenseful novels quite like Sophie Hannah." And truly, this is a plot we haven't heard before: Naomi's married boyfriend, Robert, has suddenly gone AWOL. Unfortunately, his wife insists he isn't missing, and so the police won't listen to Naomi.
Determined to force their hand, Naomi convinces the police Robert is dangerous, borrowing details from her own troubled past. But soon, the lie spins far, far out of Naomi's control, and the real truth won't be revealed until it's all over.
The Couple Next Door
Anne and Marco Conti seem like the perfect family. They have a wonderful home, a strong relationship, and their darling baby, Cora. This all changes they're at a dinner party with their neighbors that ends with "one crime, an entire neighborhood of suspects, secrets and lies" (Lisa Gardner, Find Her). Detective Rasbach can tell they're hiding something—and it turns out Anne and Marco have been hiding a whole lot from one another, too.
The Wife Between Us
We're guessing you already read (and loved) Gone Girl and The Girl on the Train. If so, then you're missing out if you haven't picked up The Wife Between Us, a domestic thriller that seems to be about a woman obsessed with her ex-husband's new fiancee—but you shouldn't assume you have this book figured out until you've reached the last page.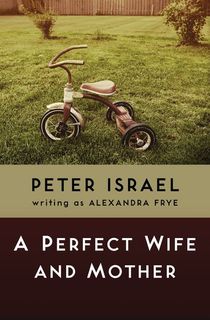 A Perfect Wife and Mother
Harriet Major is the ideal babysitter: She's 21 and well-mannered, kids adore her, and she adores them, and in the suburbs of New York City, good help is hard to find. With her second child on the way, Georgia Coffey is relieved to have found such a great babysitter for her first son, Justin—and Harriet knows just how to take advantage of her.
Soon after being hired Harriet takes off with Justin, leaving Georgia devastated and searching for answers...and shocked at what she finds.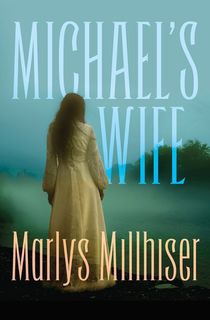 Michael's Wife
A woman has just woken up in the desert, and she has no idea how she got there, or even her own name. Her only clue is a slip of paper with the handwritten words Captain Michael Devereaux, Luke A.F.B.
After a man finds her and gives her a ride into town, she discovers her name is Laurel and the Michael Deveraux is the husband she abandoned two years ago, after giving birth to their son. She has no memory of any of this...and as she begins to puzzle out what really happened, Laurel realizes she and her son are very much in danger.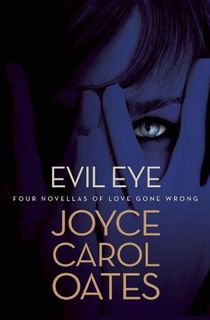 Evil Eye
Joyce Carol Oates is a master writer with a knack for spine-tingling, delicious drama. In this collection of four short stories, she delves into the ways love can turn toxic. From young wife meeting her predecessor and learning a terrible secret, to a young teenager realizing her older boyfriend is not what he seems, Oates elevates the thriller genre with razor-sharp prose and exquisite suspense.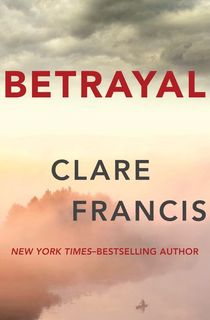 Betrayal
New York Times bestselling author Clare Francis has crafted a compelling, quick paced piece of crime fiction full of twists and turns—not to mention murder, adultery and scandal.
Businessman Hugh Wellesley gets a rather unpleasant surprise when his mistress, Sylvia, turns up dead in a river. Even when he gets brought up on charges, his sickly wife Ginny remains supportive...but as his trial date approaches, Hugh needs to figure out what really happened, before he winds up in jail for a crime he claims he didn't commit.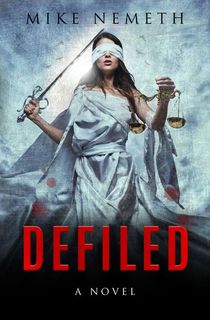 Defiled
Randle Marks isn't surprised when his wife, Carrie, serves him with divorce papers. But he is surprised to realize just how far she'll go to secure a share of the expected profits from his start-up, including dredging up outdated lawyers, hiring a detective and a guileless prosecutor, and making sure the judge of her choosing gets the case.
To best her, Randle decides to go ahead with an outrageous and perilous scheme—and if he loses, it could kill them both.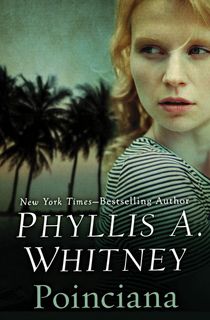 Poinciana
When Ross proposed to Sharon, she couldn't believe her luck. As one of the wealthiest men in the world, Sharon thought Ross could give her safety, a family, and a home at Poinciana, his mansion on his Palm Beach estate. But after they are wed, Sharon realizes her luck was too good to be true.
Everyone at Poinciana is guarded. Resentful. Hostile. And when Sharon begins to ask questions, Ross becomes hostile as well, leading her to question her sanity and safety is what is turning out to be a trap.
Featured photo: Thought Catalog / Unsplash