How is it that white picket fences manage to hide the blackest secrets?
Now an Emmy-winning HBO series starring Reese Witherspoon, Nicole Kidman, Shailene Woodley, and Zoë Kravitz, Liane Moriarty's smash-hit novel, Big Little Lies, still reigns as one of the best pieces of modern suburban noir. From obsessions and infidelities to murderous intentions and no-holds-barred women, Moriarty's domestic thriller novel reminds us that what hides under the beds is often less dangerous than what lives across the street.
Take a look at the list below to find 17 books like Big Little Lies that will keep you side-eyeing your neighbors and turning the pages.
Related: The Complete Reese's Book Club List
Pretty Guilty Women
Everyone is talking about the Banks wedding, but for all the wrong reasons: A man is dead, and four women have each confessed to being the murderer. At least three of them must be lying...but why? Only they know, and they don't plan on telling the truth. If you think you've figured it out, think again: This riveting novel is full of twists that keep you guessing until the last page. Buy it for yourself on Google, Kobo or one of the links below.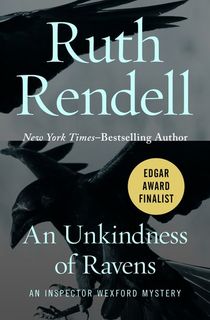 An Unkindness of Ravens
At the center of An Unkindness of Ravens is a town not unlike Lies' beachside Pirriwee. But what begins as a standard missing person's case turns more sinister after a second disappearance. Throw in a string of stabbings, schoolgirls with wicked mean streaks, and deceptively peaceful locals, and this mystery-thriller is sure to earn its place beside your Moriarty novels.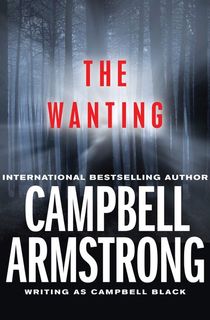 The Wanting
Eager to escape the city, Max and Louise decide to spend the summer in a quiet town in Northern California. But their son, Denny, starts to act out, becoming darker and more confrontational as he adjusts to life in his new home. Like certain characters in Big Little Lies, Denny's behavior may not simply be the product of pretween hormones, but of a bad adult influence. Their elderly neighbors, Charlotte and Dick, appear harmless on the outside...but evil comes in the most unexpected packages.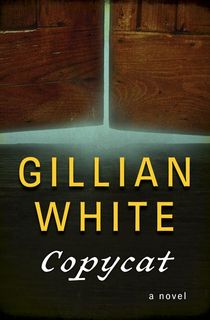 Copycat
What's that old saying again? "Keep your friends close but your enemies closer?" If that's the case, then Martha and Jennie—Copycat's protagonists and unlikely duo—would have a hard time distinguishing between the two. After suburban queen Martha befriends the schleppy Jennie, her life begins to fall apart. And as they begin to discover the other's hidden agendas, they come to regret that they ever answered their doorbells in the first place. Just like in Big Little Lies, Copycat explores fraught relationships between women—and proves that the people we least suspect have the power to destroy our lives.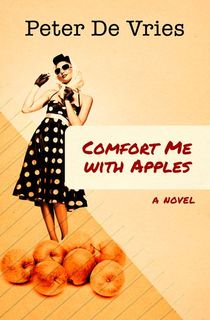 Comfort Me with Apples
While Big Little Lies tackles weighty subjects, it isn't without laughs. Comfort Me with Apples takes things up a notch, satirizing suburban life with Peter De Vries' signature tongue-in-cheek humor. Once determined to dodge mediocrity, two men find themselves saddled with average adult lives. That is, until an affair sets them down a path toward blackmail, forgery, and scandal. Hailed as "the best comic novelist" by Time, De Vries delivers an uproarious tale about marriage and friendship, set in a town where one man's business is everyone's business.
Little Children
Similar to Comfort Me with Apples, Little Children nails the suburban satire. Todd is a family man and the neighborhood hunk. Sarah is a disgruntled housewife whose husband spends a suspicious amount of time on the computer. By all accounts, Todd and Sarah shouldn't be a couple—and yet, their shared disillusionment spawns a passionate affair. While their marital deception disrupts their families, a dangerous man threatens their town. Again, Little Children proves that no matter how calm the water, there is always a shark—infidelity, a criminal—lurking just beneath the surface.
Behind Her Eyes
Remember when you couldn't stop raving about Big Little Lies? Enter Sarah Pinborough's Behind Her Eyes whose "ingenious, to-die-for twist" (BookPage) has kept everyone talking. Single mom Louise has accidentally kissed her new boss—her new, married boss, to be specific. And in an ironic twist of fate, she befriends his wife, only to learn that their picture-perfect marriage is actually riddled with flaws. Now stuck in the middle of a potentially volatile relationship, Louise must tread carefully or risk ruining her own life.
The Couple Next Door
Perfect couple Anne and Marco are not only given hostess gifts at their dinner party—but a dose of bloody suburban drama. They're among the many suspects, and one detective must draw back the curtains to uncover what truly happened on the night of the crime. "Meticulously crafted and razor sharp" (Harlan Coben, New York Times-bestselling author), The Couple Next Door's twists and turns are sure to keep any Big Little Lies fan looking over their shoulder and coming back for more.
The Silent Wife
Moriarty's Celeste is trapped in an abusive marriage, too scared to stay and too afraid to leave. Similarly, Jodi clings to denial despite knowing her husband has strayed. Still, neither woman is a damsel in distress…and her cheek can only turn so many times before things, themselves, turn ugly. A New York Times bestseller, The Silent Wife is a story of jealousy and infidelity, where the wedding rings wrapped around its characters fingers feel like they're wrapped around their necks.
Broadchurch
A sleepy British town is shaken brutally awake by the murder of a young boy. But unlike her partner, Alec, detective Ellie Miller has more than a just professional interest in the case—the victim was also her son's best friend. As the pair dives into the investigation, it soon becomes clear that no one is entirely innocent. Sharing Big Little Lies' cast of compelling characters and reveals, Broadchurch is a thrilling slow-burn, as long-kept secrets rise to their destructive boiling points.
The Killer Next Door
We like to think we know the person who leaves us home-cooked meals on our doorsteps. But who's to say there isn't poison in that tuna casserole—or, worse yet, in the mind of the person who made it? Such is the theme of Alex Marwood's The Killer Next Door, in which six neighbors must determine who is innocent and who is guilty. It calls to mind Big Little Lies—Celeste with her outwardly perfect but inwardly abusive marriage; Madeleine with her quiet jealousy; and Jane, her dark past. Both novels beg the question: Can we ever truly know another person?
Reconstructing Amelia
If there's one valuable lesson Celeste, Jane, and Madeline have taught us, it's that the bonds between women can overcome any trauma. In Reconstructing Amelia, Kimberly McCreight tips her hat to the power of female relationships as one woman unravels the mystery of her daughter's death. And while there is a unique power to female-to-female connection, McCreight, like Moriarty, reveals how it can be just as nasty as it is beautiful.
And When She Was Good
As we mentioned above, we don't always know our neighbors. But we, too, often wear our own masks, revealing our true selves only when our doors are locked and our windows shuttered. By day, Heloise Lewis is a lobbyist and mother. By night, she's undressing in hotel rooms for strange men. And after the sudden death of a 'madam,' Heloise's secret identity isn't the only thing in jeopardy: Her former husband-slash-pimp is on the war path, and her child's life might be in danger. New York Times-bestselling author Laura Lipmann writes a gripping thriller whose heroine is just as strong and complex as the ladies of Big Little Lies.
Fragile
When a disappearance bears an uncanny resemblance to a decades-old tragedy, Maggie finds herself caught between the past and present. But that isn't the only parallel worrying her: Her husband seems to think their son is the culprit behind the new case—a belief that stems from a previous experience of his own. Could it be that both father and son are responsible for the missing girls? Moriarty fans will be happy to find themselves in familiar territory as Maggie reckons her family's dark secrets with her need to protect herself and her loved ones.
Dare Me
Addy and Beth's new cheer coach is everything they want to be: cool, worldly, and oh-so-adult. But as Coach Collette draws the squad into her orbit, Beth becomes increasingly spiteful and launches a vindictive scheme to recover her "top girl" status. When a mysterious suicide shakes up their high school even further, Addy is left to wonder if someone thinks popularity is worth the price of murder...A "truly nerve-shredding crime plot," (The Independent) Dare Me exposes the darker side of girlhood, and that our green-eyed monsters can sometimes turn blood-red.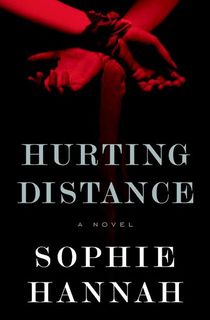 Hurting Distance
Liane Moriarty said it herself: "No one writes twisted, suspenseful novels quite like Sophie Hannah." And boy, is this twisted. When Naomi Jenkins loses contact with her married boyfriend, Robert, she's convinced something has happened to him. But the police won't do anything, because his wife insists he isn't missing. To force the police to track Robert down, Naomi convinces them Robert is dangerous. And while she knew this wasn't a foolproof-plan, she never could have predicted the fallout.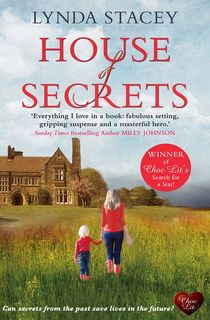 House of Secrets
After staying with her abusive boyfriend for too long, Madeleine Frost has finally worked up the courage to leave, for the good of herself and her young daughter. With few places where to go, Maddie winds up at her estranged father's hotel, where she finds the diary of the previous landowner. Together with her new love interest, Christopher, the two comb through the house's dramas and scandals. But when Maddie's ex arrives, they soon find themselves dealing with a drama of their own.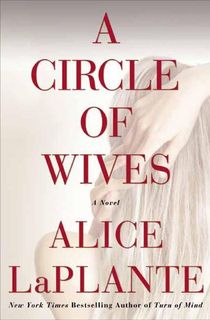 A Circle of Wives
When the respected surgeon Dr. John Taylor is found dead in a hotel room, police immediately suspect foul play. As Detective Samantha Adams digs into the case, she finds that the doctor was hiding quite a lot from the rest of society, including multiple wives in different cities. Soon, Detective Adams is caught up in a knot of lies, deception and family secrets.