It's no secret that Liane Moriarty is the reigning queen of domestic thrillers. She took the literary world by storm with her 2014 novel Big Little Lies, which made the New York Times bestseller list and was adapted into an HBO series starring Reese Witherspoon, Nicole Kidman, Shailene Woodley, and Zoë Kravitz. In the near future, her 2013 book The Husband's Secret is set to be adapted into a film starring Blake Lively, and Nine Perfect Strangers will make its way to Hulu.
Unfortunately for eager readers, Moriarty has a finite list of published works, and it caps off at eight novels. And with COVID-19 pushing production schedules back, we may have to wait longer than we'd like for her upcoming screen adaptations to see the light of day.
In the meantime, there are dozens of other authors out there crafting dark and twisty entries in the domestic thriller and suburban noir subgenres. We've whittled down our list of favorites to just 10 authors like Liane Moriarty. These writers have found their niche penning suspenseful stories about women who discover secrets hiding in plain sight, and learn that no one can be trusted...
Related: 8 Thriller Books Like The Undoing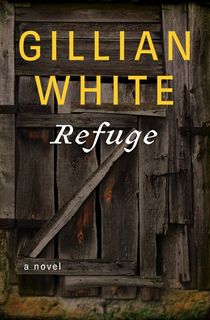 Refuge
The author of over a dozen novels, Gillian White tends to zero in on the horrors lurking within ordinary families. In Refuge, a down-on-her-luck woman realizes that her young son has been implicated in a horrible crime. Fearing retribution from her neighbors, she accepts a generous offer from John and Eunice Bolton to shelter them until everything blows over. But with her family's reputation already in tatters, who can she turn to when the Boltons reveal their terrifying true nature?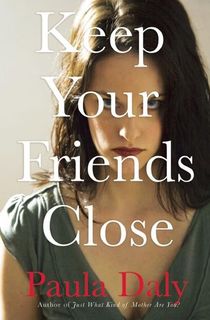 Keep Your Friends Close
The best domestic thrillers remind us that no one can be trusted, and Keep Your Friends Close succeeds in doing just that: "The story taps into the frightening notion that security is an illusion. This nail-biter will leave readers breathless and wondering how well they know their friends" (Shelf Awareness).
When Natty returns from an overseas trip, she finds that her best friend and her husband have commenced an affair. Natty is determined to put on a brave face, but she soon realizes this isn't Eve's first cheating scandal—and her last victims didn't survive the ordeal.
Related: 17 Books Like Big Little Lies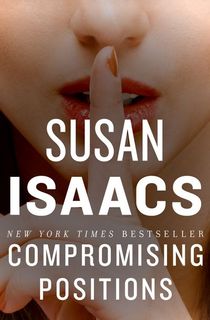 Compromising Positions
Like Liane Moriarty, mystery writer Susan Isaacs infuses her suspenseful stories with "wickedly subversive wit" (Cosmopolitan). This New York Times bestseller centers around a bored housewife whose curiosity gets the better of her after she learns that a local dentist has been murdered. Judith decides to roll up her sleeves and do a little sleuthing. She stumbles upon several shocking secrets, and realizes that appearances are deceiving in her picture-perfect Long Island town.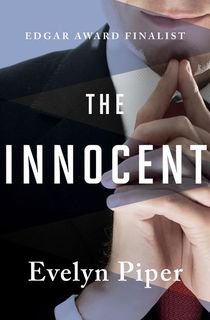 The Innocent
Evelyn Piper was known for exploring domestic conflicts within the framework of suspense, and this Edgar Award finalist is one of her very best. Marjorie is absolutely smitten with the handsome, charming Charles Carter—but another woman has already won his heart.
When his wife just so happens to drop dead, Marjorie eagerly accepts the grieving widower's proposal. However, she learns there's a strong possibility that the first Mrs. Carter didn't die of natural causes, and she becomes obsessed with finding out what really happened.
Related: Why You Should Re-Read Rebecca, Daphne Du Maurier's Gothic Classic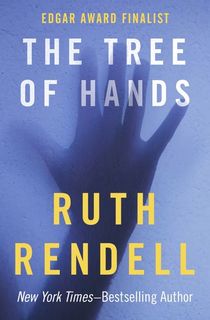 The Tree of Hands
"No one surpasses Ruth Rendell when it comes to stories of obsession, instability, and malignant coincidence," says Stephen King, and this novel expertly features all three. When a child dies suddenly in London, followed by the disappearance of another, three women are drawn into a tangled web of intrigue. They soon discover unexpected connections amongst themselves, but what does it all mean? Pick up this CWA Silver Dagger Award winner to find out, and you just might find yourself hooked on Rendell's atmospheric mysteries.
Related: 31 Psychological Thriller Books to Mess With Your Head
The Girl on the Train
Paula Hawkins is best known for her 2015 novel The Girl on the Train, which was adapted into a pulse-pounding film starring Emily Blunt. Told from the first-person perspective, three women share conflicting narratives as their lives gradually intersect amid themes of domestic violence and substance abuse. Hawkins' second psychological thriller, Into the Water, was released in 2017, becoming a Sunday Times and New York Times bestseller.
Gone Girl
Gone Girl has to be one of the most talked-about books of the 2010s, and for good reason; its gripping storyline will tempt you into ripping through the book in a single day. When Amy Dunne vanishes without a trace on her wedding anniversary, her husband Nick is the prime suspect in her disappearance. Twists and turns abound as Flynn reveals the true nature of their marriage and what went on behind closed doors. Does Nick really have Amy's blood on his hands? Flynn has written three novels in total, each of which have been adapted for film or TV.
Related: 6 Thriller Books That Prove Revenge Is Best Served Cold
The Thinnest Air
According to Minka Kent's official website, she "cut her teeth on Goosebumps and Fear Street, graduated to Stephen King as a teenager, and now counts Gillian Flynn, Chevy Stevens, and Caroline Kepnes amongst her favorite authors and biggest influences"—and it certainly shows. Her second book, The Thinnest Air, is a psychological suspense novel of the highest order.
Meredith Price lives in the lap of luxury with her successful financial broker husband and two darling stepchildren. But everything changes when Meredith disappears one day. With no evidence of foul play and no apparent suspects with the motive to harm her, the police are left scratching their heads. Meredith's sister decides to do some snooping of her own, and what she finds makes her wonder if anyone ever really knew the real Meredith.
The Perfect Child
Dr. Lucinda Berry isn't just a writer; she's also a former clinical psychologist who specialized in childhood trauma. Her insight into the human psyche helps her craft suspenseful, realistic reads about the secrets families keep and all the ways in which trauma can manifest itself. In this novel, a happily married couple seems to have it all. There's just one thing they're missing: a child.
After they struggle to conceive, Christopher persuades Hannah that they should take in an abandoned six-year-old girl named Janie. But Janie has a mysterious past of her own, and she begins to act out in ways that Hannah finds increasingly disturbing.
Related: 9 Books Like Little Fires Everywhere
Into the Darkest Corner
As a professional police intelligence analyst, some of Elizabeth Haynes' stories veer more toward procedural crime fiction, but she also has some suburban noir gems. Into the Darkest Corner sees Catherine Bailey become infatuated with a man named Lee, but their passionate romance fizzles out when she begins to pick up on his erratic behavior. They eventually part ways, and Lee is sentenced to do hard time. Years later, he's been released, and Catherine fears that he's watching her every move...