Celeste Ng's Little Fires Everywhere is a thrilling domestic fiction novel that dives into the psychological mysteries of motherhood, adolescent infatuation, obsession, and illusory perfection. Elena Richardson is the very definition of a "perfect mom," playing carefully by the rules as she raises her four children. But when the mysterious Mia Warren and her daughter Pearl rent a house from the Richardsons, the two mismatched families become entwined. As the secrets of their town unravel, Elena and Mia find themselves on opposite sides of a legal battle, even as their children feed their obsessions with each other.
This enthralling novel is set to have a limited series adaptation debut on Hulu on March 16th. The series is produced by Reese Witherspoon and Kerry Washington, who also star in the show as Elena and Mia, respectively.
But if you can't get enough of the family drama and juicy suburban secrets, then we've got some great book recommendations for you. Here are 9 phenomenal books like Little Fires Everywhere.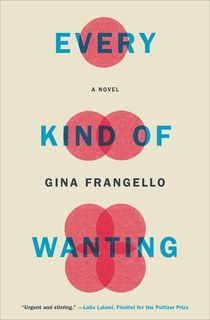 Every Kind of Wanting
Three strange and flawed families become inextricably tied together in an effort to have a baby. Miguel and Chad are a same-sex couple ready to embark on starting a family—but the stark differences in the partners becomes startlingly apparent as things move forward. Chad's sister, Gretchen, offers the men an egg, and Miguel's old friend, Emily, steps up to be the surrogate. But Miguel's ex-addict stripper sister, Lina, starts an incendiary affair with Emily's quirky playwright husband, Nick.
As the birth of the baby draws near, the consequences of every choice these people make are exposed. Secrets and demons come to light, and the connections between the group begin to fray under the pressure. Will one last surprise shatter their mismatched family for good?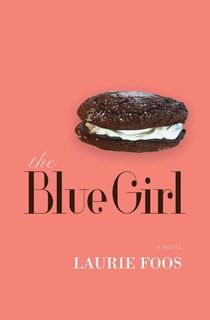 The Blue Girl
This incredible novel brings some magical realism to domestic fiction. Vacationers flock to the small lakeside town in the summer—mothers carrying the burdens of secrets and guilt. As the mothers bake their secrets into moon pies to feed to the mysterious and silent blue girl, their daughters carry heavy secrets of their own. And when the younger generation discovers the blue girl, everyone's secrets are at risk.
Author Laurie Foos alternates from the point of view of mothers and daughters, using intricate and complex female voices to weave a tale of grief, shame, and the distance between children and their parents.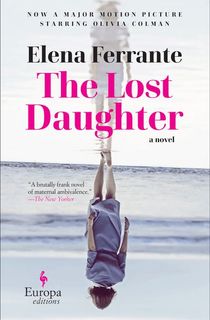 The Lost Daughter
If you're looking for more great reads that have screen adaptations, this Elena Ferrante novel will soon be made into a Maggie Gyllenhaal directed movie starring Olivia Colman. After her two grown daughters move out to live with their father, divorced middle-aged mother, Leda, finds herself on her own for the first time in years. Embracing her freedom, Leda steals away to the Ionian coast for a vacation, but quickly finds herself wrapped up in a young mother she meets named Nina.
Leda and Nina begin talking, and Leda finds herself with a growing obsession with the younger woman. But when Nina confides a dark secret, a small, trivial event could soon lead to the ruins of Nina's family. Full of edgy psychological thrills, this novel confronts feelings on motherhood and independence.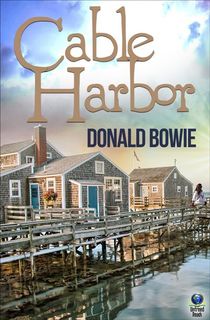 Cable Harbor
Maine's picturesque town of Cable Harbor may look peaceful, but come summertime it's full of emotional warfare. A wealthy middle-aged divorcée, Marie, vows revenge upon her ex-husband; the caterer's wife, Marjorie, has a campaign against the summer tourists she finds to be depraved; twenty-year-old Laura has just been fired from a New York publisher; and the local gay couple, Arthur and Herbert, are perhaps the only happy marriage in town.
All of the pill-popping, politics, and paramours are on the brink of being exposed as the hot and steamy season kicks into full gear.
Beartown
A small forest town rundown by a suffering economy clings to its last scraps of hope, resting the hefty weight of their dreams of a better tomorrow on the shoulders of the teenage boys who play on the junior hockey team. The team, treated like celebrities across town for their talents, is set to play in the semi-finals. They have a real shot at winning—at changing everything for Beartown—so long as they don't let the pressure get to them.
But when the semi-finals match leads to a violent and horrible action leaves a young girl traumatized, Beartown begins to crack under the weight of the rippling turmoil. Accusations go disputed, lines are drawn, and sides are taken. As the true colors of the small town's inhabitants come out, Beartown struggles to understand what community really means.
Ask Again, Yes
In a suburban town just outside of New York City, two neighboring families—the Gleesons and the Stanhopes—lead lives that will be forever linked. It begins with patriarchs Francis Gleeson and Brian Stanhope serving together as rookie cops in the NYPD. It grows with the secrets of Lena Gleeson's burning loneliness and Anne Stanhope's precarious mental stability. It blossoms with the bonds of deep friendship and evolving love between their children, Kate Gleeson and Peter Stanhope.
But one shocking and explosive night shifts the nature of their bonds, testing loyalties and fracturing relationships. The fateful moment has echoes of consequences for the next four decades, yet as Kate and Peter look back, the tragedies of their past look so different through adult eyes. Full of heartbreak and redemption, Ask Again, Yes is an enthralling female coming of age story from beginning to end.
Such a Fun Age
A Reese's Book Club pick rooted in the complicated dynamics of race and privilege, Such a Fun Age centers around the struggles of a well-meaning white employer and her black babysitter. When Emira Tucker is confronted by the security guard of a high-end grocery store for walking the aisles with Alix Chamberlain's two-year-old, she's accused of kidnapping the white toddler. As a crowd gathers around the misunderstanding, Emira is more than just furious, she's humiliated. Alix is horrified by the snafu, and dedicates herself to making things right.
Emira is hesitant to accept Alix's efforts from the start—her life is already hard enough without the recent drama. But when footage of the grocery store misunderstanding pulls a figure of Emira's past out of the woodwork, both Emira and Alix find their lives turned upside down. Rediscovering themselves and each other, the two women navigate the complicated road of adulthood full of transactional relationships, cultivated families, and inescapable social issues.
The Virgin Suicides
This novel takes the concepts of obsession and complicated families and drags them into a dark and disturbing place. The five Lisbon sisters are known for beauty, quirks, and mystery. As the boys of the neighborhood lust after them and try to pry open the secrets of their tightlipped family, the sisters all kill themselves—one by one—within a single year.
Be sure to also watch the popular film adaptation directed by Sofia Coppola.
Big Little Lies
This novel was the inspiration behind the hit HBO series of the same name, starring Reese Witherspoon, Nicole Kidman, and Shailene Woodley. Three women become wrapped up in a web of complicated drama and carefully cultivated lies. Madeline, a passionate yet unforgiving mother in her second marriage; Celeste, stunning and brilliant, but clinging to a flimsy illusion of perfection that hides a terrible truth; and Jane, a shockingly young mother who keeps her sorrowful past tightly under wraps.
When their heart-pounding paths lead to a shocking death, will it be considered a murder, or a tragic accident?
Featured photo of "Little Fires Everywhere" via Hulu.