Truly disturbing and dark books aren't for everyone. For some readers, the edgiest thing they'll cozy up to is a murder mystery solved by a cat. (If this sounds like you, you might prefer to check out these cozy mysteries by Patricia Wentworth.) For others, however, a kitty conundrum just won't do—some of us crave unnerving, nightmarish novels. If you're seduced by the grittier side of literature, we recommend the list of dark books below, each of which contain disturbing, subversive stories you'll be thinking about long after the final page.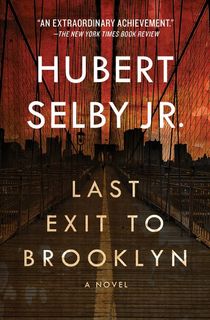 Last Exit to Brooklyn
The cult classic features a brutal and frank portrayal of lower-class life in Brooklyn, including domestic violence, gang rape, and an uncensored look at prostitution and transvestism. Like other books on this list, Last Exit to Brooklyn is actually the subject of an obscenity trial.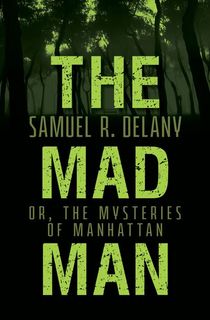 The Mad Man
This pornographic tale—or as the author calls it, "pornotopic fantasy"—follows young graduate student John Marr in New York as he balances his academia with wild nights of anonymous sex with homeless men in bathroom stalls full of spent needles. As the narrator explores more and more unconventional sexual urges, Delany attempts to both shock and educate his readers about homosexual life in the '70s and '80s. If that's not enough for you, you can go even darker with his novel Hogg, about a trucker who is paid to rape strangers.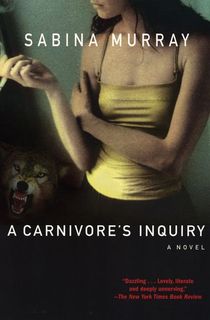 A Carnivore's Inquiry
"Lovely, literate and deeply unnerving," this commentary on twenty-first-century consumerism will make your skin crawl (The New York Times Book Review). Katherine, the book's 23-year-old narrator, has recently arrived in New York and started seeing a much-older Russian novelist whom she met on the subway. However, she soon becomes bored with city life and sets out across the continent, a journey that—perhaps not coincidentally—aligns with a recent string of murders being committed across the country.
Related: 31 Psychological Thriller Books That Mess With Your Head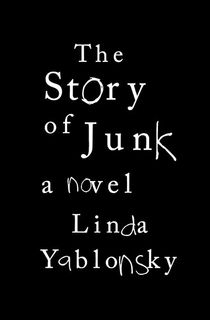 The Story of Junk
Witty, terrifying, and utterly cool, Yablonsky's roman à clef is a searing, hyperreal account of the heroin underground in 1980s Manhattan, Naples and Bangkok, and how one woman gets drawn into fray. Library Journal compared the novel to "a grisly car accident that you can't tear your eyes from."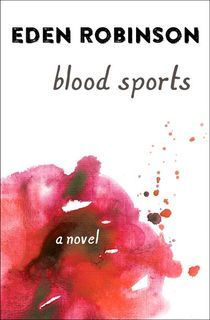 Blood Sports
The Downtown Eastside in Vancouver, Canada, is about as close to urban hell as you can get in the Western Hemisphere. Yet in this cauldron of drugs, shattered dreams, and extreme violence, Tom Bauer and his girlfriend, Paulie—both ex-junkies and parents of baby Melody—are trying to make a life for themselves.
Related: What 10 Modern Classic Books About Drugs Are Really Trying to Say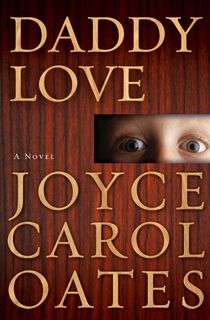 Daddy Love
Known for both her extensive backlist and her proclivity for violent themes, it's no surprise that Joyce Carol Oates would be featured in a list of dark books. In Daddy Love (a title that already sends shivers down the spine), a five-year-old boy is kidnapped by a disturbed man who has made a habit of taking young boys—and eventually discarding them once they've reached a certain age. Both the child and his mother must deal with the unimaginable horror of what has happened, and "Oates makes us squirm as she forces us to see some of the action through Love's twisted and warped perspective" (Kirkus Reviews).
Related: We All Have a Dark Side: 8 Psychological Thriller Books from Joyce Carol Oates
Naked Lunch
The city of Boston banned Beat writer William S. Burroughs's Naked Lunch for portraying unrepentant drug use, child murder, and pedophilia. The ban was overturned, because of the book's social value, based on the testimony of both Allen Ginsberg and Norman Mailer. The book infamously protests the death penalty and experiments with non-linear narrative styles.
A Clockwork Orange
A Clockwork Orange is a dark and gritty dystopian work. It follows Alex, a sadistic gangbanger, as he and his "droogs" perform unspeakable acts of violence. He is caught and made to undergo government aversion therapy before being re-released into the streets with severe complications. Now known as one of Time's 100 best novels, it is often banned and was once repudiated by its author.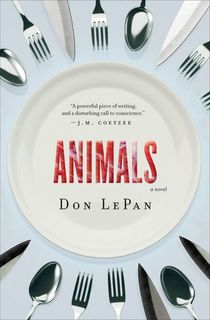 Animals
Set 100 years in the future, this dark dystopian novel is all the more stomach-turning to read because it imagines a reality we seem to be careening toward: Factory farming and antibiotic abuse have completely destroyed our environment, causing mass extinctions and life-threatening food shortages. With few other options, humans turn to a rather disturbing source to sate their hunger—the disenfranchised.
Tropic of Cancer
Henry Miller's semi-autobiographical tale of a homeless writer's bawdy adventures in Paris never shrinks from explicit detail. The mix of offensive language, vignettes, and aggressive social commentary led to the book's immediate ban. As a judge at Miller's obscenity trial raved, "It is a cesspool, an open sewer, a pit of putrefaction, a slimy gathering of all that is rotten in the debris of human depravity."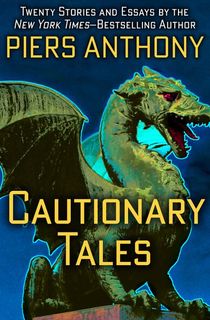 Cautionary Tales
Multiple New York Times best-selling author Piers Anthony, who created the popular Xanth universe, explores shocking, controversial and taboo themes in this . From the romance between a damaged Romeo and his uncomfortably-young Juliet to a woman struggling against a sexual demon, these stories push all of our boundaries—and then walk right over them.
The Virgin Suicides
The title says it all in this dark and despairing tale of five Catholic sisters who commit suicide within a year of one another. Told from the collective point of view of a group of boys who obsess over the melancholy sisters, this book is intense and eerie from start to finish.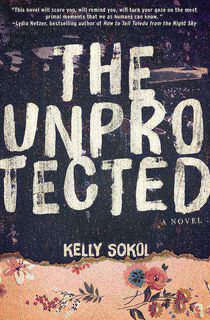 The Unprotected
Lara Jennings James and her husband, Will, have been perfectly content without children. But suddenly, 39-year-old Lara decides she wants a baby of her own, and she's willing to endure almost anything to get pregnant. Through vivid descriptions and shocking insights into the mind of a woman pushed to the absolute edge of her sanity, Sokol brings readers into the painfully brutal world of miscarriages, the horrors of postpartum depression, and the struggles both can put on a once-happy marriage.
Falconer
Falconer is the story of a university professor and drug addict named Ezekiel Farragut. He's at Falconer State prison for the murder of his brother and barely clinging to his humanity. As he wallows in his mistakes and starts an affair with a fellow prisoner, author Cheever explores what it really means to be an American man.
A Good Man is Hard to Find
A Good Man Is Hard to Find is a collection of short stories. Taken as a whole or individually, they present a pretty dark view of the world. Jarring moments of violence, greed, and apathy all work together to paint a bleak mural of humanity at its very worst.