If you need some fresh book club picks for this fall, we've got you covered! No matter what your group likes to read, be it romances, dystopian thrillers or classic literature, we're betting one of these 10 books fits the bill. From hot new books to award winners from decades ago, each one of these selections is perfect for long discussions over a bottle or two of wine—and more importantly, they're interesting enough to make sure you actually finish them in time for your book club meeting!
Related: How to Start an Online Book Club
The Book Everyone Is Talking About Right Now
Blessed be the fruit—in case you haven't heard, Margaret Atwood has released a sequel to The Handmaid's Tale. It's not exactly surprising, as the dystopian novel exploded in popularity in recent years and became a hit television show on Hulu. Unlike the first book, however, this sequel doesn't focus on Offred. Instead, readers will pick up on Gilead's goings-on 15 years later, through the eyes of Agnes, the daughter of a Commander; Daisy, a Canadian anti-Gilead activist teenager; and everyone's favorite sadistic teacher, Aunt Lydia.
Related: The 10 Best Books of 2019
The Book for People Who Already Read The Testaments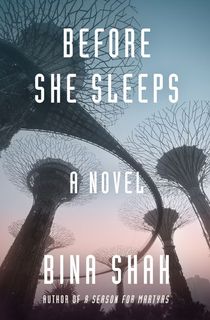 Before She Sleeps
If your book club has already read The Testaments and is looking for something similar, give this novel a try. In Southwest Asia, war, disease and gender selection have resulted in a society where the ratio of men to women is distressingly low. To compensate, the government is forcing women to take multiple husbands and procreate as rapidly as possible. Written by one of Pakistan's most talented authors, this dystopian thriller is a modern parable for oppressed women in Muslim countries around the world.
Related: 20 Books Like The Handmaid's Tale
The Book Everyone Was Talking About 50+ Years Ago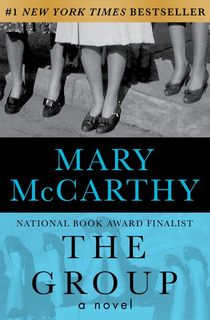 The Group
Published in 1963, The Group first shocked readers with its open descriptions of sex, contraception and breast feeding, not to mention a whole host of other social issues for the eight young women who graduated from Vassar in 1933. It was so controversial, it was banned in Australia. Sharply written and at turns hilarious, tragic and heartbreaking, book clubs will love discussing McCarthy's descriptions of life in the 1930s—and how relevant the girls' coming-of-age stories still are today.
The Book for People Who Love Crime Dramas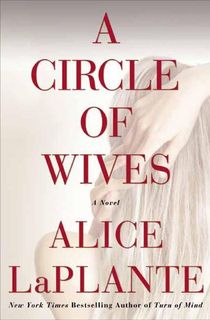 A Circle of Wives
There should be a word stronger than "drama" for books like this. Detective Samantha Adams is investigating the death of Dr. John Taylor, a respected surgeon and family man whose body was found in a hotel room. As Det. Adams digs into the case, she finds out that Dr. Taylor actually had three wives in three different cities—and she'll have to sift through a lot of lies to figure out who his murderer was.
The Book That's Actually Four Books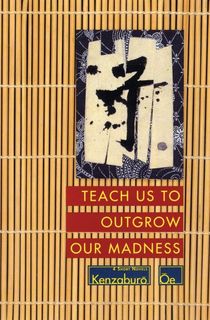 Teach Us to Outgrow Our Madness
Written by a Nobel-prize winning author, this collection of four novellas is equal parts imaginative, bizarre and provocative. If you like your book club discussions to be long, analytical and fascinating, Teach Us to Outgrow Our Madness is perfect—especially if you're meeting around Halloween, when Oe's disturbing stories will feel right at home.
The Book With a Complicated Love Story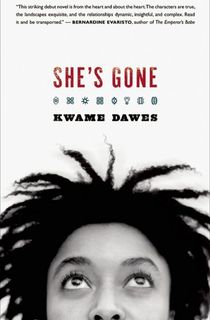 She's Gone
Keisha has fallen in love with Kofi, a Jamaican reggae singer she meets while he's performing in South Carolina. She's drawn to how open he is—a stark contrast to her previous abusive boyfriend. But their relationship is tested when she follows him to Jamaica, and his dying grandmother reveals some things that Kofi would have rather kept hidden.
The Book to Pair With a Meryl Streep Movie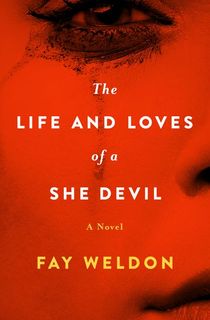 The Life and Loves of a She Devil
This Fatal Attraction-esque thriller was reimagined as the starring Meryl Streep, Rosanne Barr and Ed Begley Jr., but the novel is much lighter on the laughs and heavier on the revenge. Ruth's husband, Bobbo, has fallen in love with Mary Fisher, a young and beautiful best-selling romance novelist. But when Bobbo comes clean to Ruth, she doesn't let him off easily—she has a plan for vengeance.
The Book That Will Unnerve Everyone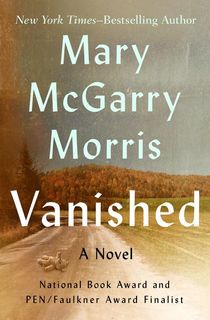 Vanished
A National Book Award Finalist from 1988, Vanished is about Aubrey Wallace, a shy man who gets roped into traveling the country with Dotty, an abused woman who is on the run after killing her father and kidnapping a toddler. The trio survive by stealing food and selling stolen goods, and this dark story only gets darker when their paths cross with characters much more dangerous than Dotty.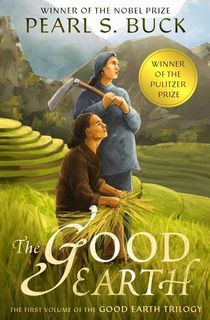 The Good Earth
Okay—Oprah has suggested quite a few wonderful books—but we're particularly fond of this Pulitzer Prize-winning novel from 1931. Buck effortlessly transports readers to a small Chinese village in the early 1900s, where Wang Lung, a peasant farmer, has married O-lan, a former slave. The book follows the rise and fall of their fortunes as they experience wealth, jealousy and tragedy, weaving together a tale that resonates with universal themes of family and hope.
Related: The Complete Oprah's Book Club List
The Book You Won't Believe Is a Biography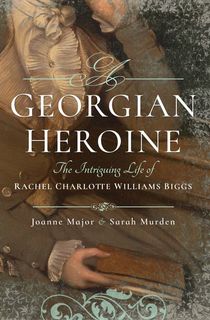 A Georgian Heroine
You've probably never heard of Rachel Charlotte Williams Biggs, a woman who suffered virtually all the horrors one could in 18th-century London and somehow managed to lead an extraordinarily accomplished life in spite of it. As a review from Jane Austen's Regency World put it, "Reading the first few pages of this absorbing biography, it is hard to believe that the authors haven't concocted a wild historical spoof, for this is truly an amazing story."
Featured photo: Ksenia Makagonova / Unsplash