The weather has already started to thaw out, and the coronavirus pandemic has many of us in self-quarantine, itching to enjoy the sunny weather. But even if we can't stretch our legs like we want to, we can still keep our minds happy, healthy, and social by setting up a book club for Spring! And don't worry, if you don't want to figure out the logistics of sitting six feet apart, it's all too easy to set up an , too.
But if you're having trouble picking the best reads to discuss amongst your friends, then look no further. Here are ten amazing books for a variety of different book clubs! From award-winners to spine-chilling horrors, there's a little something for everyone.
The Book for Pulitzer Prize-Winner Readers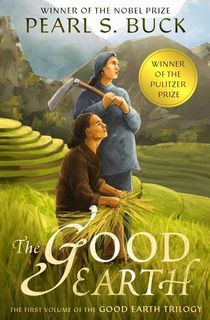 The Good Earth
This book—the first in a trilogy and winner of the 1932 Pulitzer Prize—is a fable centered around the themes of family and the importance of hope. A Chinese peasant farmer, Wang Lung, and his wife, former slave O-Lan, work hard to turn their fortunes around. But as the couple has sons and squirrels away enough money to buy property in the House of Wang that O-Lan used to serve in, their new lot in life may not bring all good things. Jealousy creeps in around Wang Lung's successes, and the social order is ever changing.
When Wang Lung is gone, what will become of what he's left behind? Will his victories be a persistent point of joy for his family? And how will the path he chose in life reflect on his soul?
The Book for Popular Fiction Lovers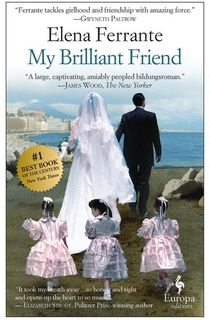 My Brilliant Friend
Italian author Elena Ferrante is becoming more and more popular in America. Her best known works, those of the Neapolitan saga, were adapted into an meanwhile her novel is currently in the works to be a feature film directed by Maggie Gyllenhaal. Though her most recent book, , has yet to be translated into English, there are still plenty of other great stories to dive into while you wait.
The best place to start with the Ferrante catalogue is My Brilliant Friend, the beginning of her hit saga. The story starts in a poor Naples neighborhood in the 1950s, and follows two friends—the strong-willed Lila and the more reserved and studious Elena. In this portion of their long and winding tale, the girls grow from their first meeting at age 10 and travel together through a complex friendship through their adolescence. As their country begins to shift and change, so do they as women.
The Book for Movie Fanatics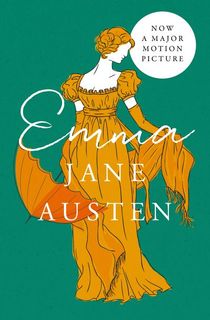 Emma
The newest adaptation of Jane Austen's comical romance Emma hit theaters on March 6th. And, as movie theaters across the globe are closing down in the wake of the spreading coronavirus pandemic, the film is now available on Video on Demand streaming services for a 48-hour rental. Now is the perfect time to dive into this classic and follow young and charming Emma Woodhouse as she engages in the disastrous matchmaking of everyone around her. Your book club will find nothing but delight as Emma trudges through the barriers of her own vanity to find a match for the most unexpected person of all—herself.
Related: 11 Books Like Emma, Jane Austen's Romantic Comedy of Errors
The Book Off Reese's Book Club List
Daisy Jones & The Six
Since Reese Witherspoon began recommending books for her official book club in 2017, she's put a large variety of great reads into the spotlight of public attention. Daisy Jones & The Six is no exception.
In the late 60s, Daisy Jones is coming of age in LA, exploring sex, drugs, and most importantly, rock 'n' roll. Meanwhile, the band The Six is making a name for themselves on the rock scene. But when Daisy and The Six's wild and brooding lead singer Billy Dunne cross paths, the band's producer knows that the best thing for everything is to throw those two together at the front of every stage. What follows is a soaring popularity for the group, ending in a mysterious split at the peak of their fame.
The Book for Banned Book Clubs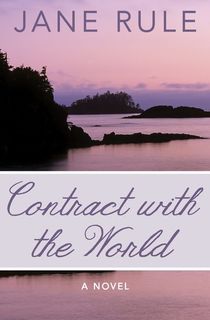 Contract with the World
This banned book was denied entry into Canada, as it was dubbed to be obscene. Author Jane Rule tells six interconnected stories through different perspectives of artists who are friends and lovers, navigating the changing world of the 1970s. Through love, jealousy, heartbreak, sexual politics, and ambition, this group of thirty-somethings strive for fulfillment. But as they make sometimes foolish choices, all of their decisions come with consequences—and some are more tragic than others.
The Book for Nonfiction Book Clubs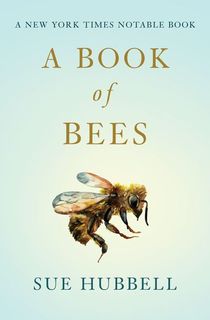 A Book of Bees
A perfect read for the warming weather of Spring—especially if your book club is limited in their ability to venture outside. Author Sue Hubbell documents her life surrounded by her 300 hives of bees. Through the never-ending and busy harvesting of honey seasons to the personal gratification at the end of it all, Hubbell comments on the truth that a solitary life does not have to mean a lonely and unfulfilling one. Beautifully written explorations of seasonal rhythms and independence bring readers one step closer to synchronizing with nature.
The Book for Queer Book Clubs
Cleanness
This stunning novel by Garth Greenwell centers around Sofia, Bulgaria, a southern European city in a state of political upheaval. Amidst it all are echoes of love and loss which speak to the deep human need for connection. An American teacher prepares to leave the reminders of his intimate and transformative past behind. A queer student reflects on his first love, a stranger shifts from a seduction to sadism, and a foreign romance pries open old wounds.
The Book for Romance Book Clubs
In Five Years
Dannie Cohan is an ambitious and focused lawyer, and with a career changing interview lined up, it seems every aspect of her life is perfectly in place according to her five-year plan—including her boyfriend's marriage proposal. But when she wakes up the next morning, she's not in the apartment—or beside the fiancé—she remembers.
For one hour, Dannie lives a shocking preview of five years in the future, but when she returns to her real timeline she brushes it off as an unsettling and vivid dream... Until four-and-a-half years later, when she meets the man from her vision.
The Book for Science Fiction Book Clubs
Agency
For those who haven't read Gibson's novel yet, be sure to start there, as Agency is a gripping follow-up to that thrilling sci-fi romp. In this book, Verity Jane finds employment as a beta tester for a digital assistant housed in a pair of glasses. But the AI, Eunice, is brilliant beyond task managing—she's got a sharp mind for combat strategy. Verity feels it might be best to keep the true and surprising value of this application away from her employers…
One hundred years in the future, Wilf Netherton works for a woman who can perceive alternate pasts and mold their outcomes into her reality. And looking at Verity's dilemma, it's plain to see what kind of jackpot she's sitting on.
The Book for Horror Book Clubs
The Boatman's Daughter
Miranda Crabtree makes a point of keeping her head down, even as she carts contraband for a crazed preacher and strives to keep a witch and a secret child safe. However, the bayou is full of dark forces of both the human and supernatural sort, and Miranda's odd little life is about to be flipped upside down. When the preacher makes a ridiculous demand, Miranda is thrown into danger as she examines just how much she's willing to sacrifice to keep those around her safe.