Whether it's a walk through the woods, charming summer cottages, or small-town Maine (why, Stephen King, why?), the best horror books can taint something forever. Fear gets under our skins, creeps into our dreams, and whispers of all that could go wrong in that dark basement, that old attic...
The 10 novels below represent the most haunting nightmare fuel: killer clowns, demonic possessions—those things that, even as adults, can send chills down our spines. We dare you to finish them and sleep with the lights off afterwards.
Related: 8 Scariest Vampires in Literature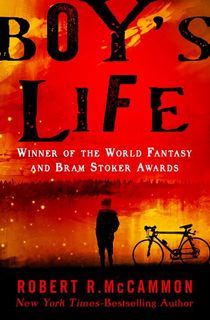 Boy's Life
Cory is no stranger to magic. After all, his small town, Zephyr has everything from talking spirits in the local graveyard to dozens of snakes traveling down Main Street. But when he and his father watch a car dive into the town lake and discover that it was driven by a naked corpse, it marks the beginning of the weirdest summer in Cory's life.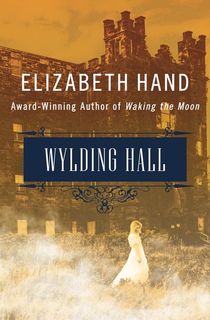 Wylding Hall
They may not be the Clash but the band in Elizabeth Hand's Wylding Hall have a killer sound, and when they get together to record what becomes their seminal album nothing will ever be the same again. Mostly because afterwards, their lead singer disappears. Now, years later, the band gathers to find the answers to what really happened that night…if they're brave enough to find out.
Related: 10 Modern and Classic Gothic Horror Novels to Put You in a Spooky Mood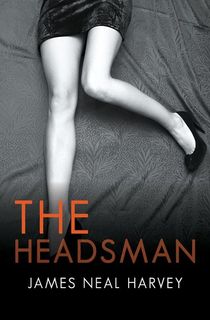 The Headsman
The headless horseman isn't the only legend that haunts sleepy towns in upstate New York. Meet: the Headsman. Once the town's executioner, the Headsman has returned in search for payment, but it's not gold he's after but blood. As the Headsman takes what's due to him a young girl across town finds that she's linked to the legendary figure as she witnesses the murders in her dreams. Can she stop the Headsman from claiming more lives? And what is this payment the Headsman returns for over and over again?
Looking for more horror books? Sign up for the Early Bird Books newsletter and get the best daily ebook deals delivered straight to your inbox.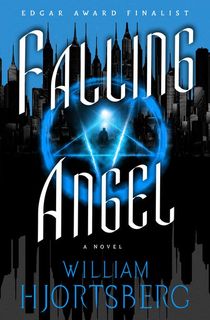 Falling Angel
P.I. Harry Angel is hired by one Louis Cyphre to find the legendary frontman Johny Favorite who went missing in action after singing for the troops years ago. It should be an open and shut case except that every person Harry interviews dies soon after.
As he goes deeper into the investigation he falls into a world of black magic and voodoo leading back to Mr. Cyphre himself. And when Mr. Cyphre starts visiting Harry's dreams he's not so sure he'll make it out of this investigation alive.
Fun Fact: This eerie book set in New York inspired the film Angel Heart starring Robert DeNiro.
A Head Full of Ghosts
Listen, folks, they don't give out the Bram Stoker Award to just anyone. This thriller is going to make you question everything. The lives of a New England family is disrupted when their 14-year-old daughter displays signs of schizophrenia—or does she?
After exhausting every medical solution, the family turns to the local church for an exorcism. The friendly priest contacts a local production company, and thus The Possession reality show is created. But nothing can prepare the family or the audience for what they're about to see, and even fifteen years later, no one really knows what happened or who is to blame for that fateful night.
Bird Box
Something is out there in this apocalyptic world. What, you ask? Now that's tricky because just one glimpse of this something causes the seer to become incredibly violent towards others and themselves. Now five years after this something appeared there's only a small group of survivors left, including Malorie and her two kids who journey through deadly rivers, traps, and the terrifying darkness in search of a safe haven.
The Other
Holland has always been more mischievous than his twin brother Niles, but lately Holland has moved from mischievous to downright sinister. When the twins' father dies under gruesome circumstances the boys are left unsupervised and Niles discovers the new side of his brother that is far darker than he ever imagined.
Chasing the Dead
When her daughter is kidnapped Sue's life becomes a living nightmare, subjected to the whims and commands of the kidnapper. This kidnapper seems to know Sue's deepest secrets, leading her to places and memories she'd buried long ago. For the next 24-hours Sue must endure a series of challenges and traumatic experiences catered to her deepest fears in the hopes of getting her daughter back alive.
The Exorcist
Really, we should stop here, because surely you've heard of The Exorcist? And if you haven't (or have only seen the film) well, you're in for the terrifying and true (YES, true) story of a young girl's demonic possession. It's a story so disturbing that it remains a literary landmark even 40 years after its publication. And though the film is a classic, nothing beats the unforgettable terror found within these pages.
It
Truthfully, Stephen King just likes fueling your nightmares. If it isn't a pet returning from the dead or an unfortunate prom date then it's clowns. In IT seven adults travel back to their hometown to do battle once again with the evil creature that fed on children when they were younger and is now back claiming lives once more.
The Missing
Corpus Christi was lucky, very lucky. It survived untouched from the catastrophe that destroyed the neighboring community of Bedford. That is until a local school teacher decides to take her students on a field trip into Bedford where they unearth an ancient horror in the form of a plague that turns anyone it touches into something inhuman. Now Corpus Christi has run out of luck as the contagion spreads and no one is safe.
Heart-Shaped Box
Aging rockstar Judas Coyne has a thing for collecting unusual items like a hangman's noose, and snuff films. Now, he's the proud owner of a ghost that arrives attached to a haunted suit inside a heart-shaped box. But this ghost is far from benign and Judas might want to look at the package's return policy before this purchase becomes his last.
Broken Monsters
When a series of disturbing murders involving mutilated bodies fused with animals start showing up around Detroit, the city is in turmoil and no one is safe. Now while Detroit tries to put itself back together, a detective, a desperate journalist, and a local man are caught in the crosshairs of this deadly serial killer.
Songs of a Dead Dreamer and Grimscribe
You're in luck! Two of Thomas Ligotti's cosmic horror collections are now bundled in one thrilling volume. Within this tome you'll find mind-bending tales and futuristic cities on the verge of decay, all dripping with the rich, gory, details Ligotti is known for.
A Choir of Ill Children
A lyrical novel worthy of the Southern Gothic genre, this tale of evil follows a young Thomas who takes care of this three brothers—conjoined triplets—in his backwater town of Kingdom Come, a place he both loves and hates. And true to its name something is coming to Kingdom Come, and that something is a whole lot of bad. Whether or not Thomas can stop it is yet to be seen, but he will have to embrace the witchcraft and tongue-speaking preachers his town is known for to do it.
Related: 12 Haunting Must-Reads of Southern Gothic Literature
Looking for more horror books? Sign up for the Early Bird Books newsletter and get the best daily ebook deals delivered straight to your inbox.
Featured still from "It" (2017), via New Line Cinema